$19.99
AUD
Category: 8-12 Fiction
Fourteen-year-old Dylan has always been troubled by her black skin, the legacy of her absent father. She lives with her French mother, and together they dream of one day sailing across the water to France. But when her mother dies in a freak accident, Dylan finds herself on a very different journey- a r oad trip in the care of her mother's grieving boyfriend, Pat. As they travel through outback towns further and further from the water than Dylan craves to take her to France to her mother's spirit, she and Pat form an unlikely bond. One that will be broken when he delivers her to the family she has never known. A warm, funny and highly original portrait of a young girl's struggle to deal with grief, Metal Fish, Falling Snow explores the complex and confronting dynamic between colour and identity that people of mixed race must often reconcile within themselves. Through families lost and found, this Own Voices story celebrates the resilience of the human heart and the need to know who we truly are. ...Show more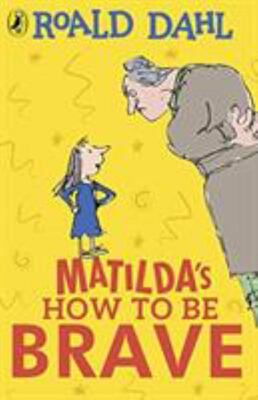 $16.99
AUD
Category: Early Readers
Matilda is BRAVE and BRILLIANT - and you can be too! Packed with GAMES, JOKES AND QUIZZES and much more, this marvellous book has all the tips and tricks you need to become a REAL HERO and even stand up to THE TERRIBLE TRUNCHBULL.
$2.99
AUD
Category: 8-12 Fiction
The annual Pharos Trainee Spy Games competition is being held at Alexandria and Kensy and Max can't wait to participate - and win! The challenges include an obstacle course, driving races, extreme parkour, coding and the big one - a treasure hunt, full of danger and intrigue. The prizes for the games ar e legendary, and with only one champion, the twins are forced to go head to head. When the stakes are raised with news of a saboteur in their midst, Kensy and Max must put all their spy skills to the test. Who is the double agent? And which of the trainee spies has what it takes to emerge victorious? A special Kensy and Max story for Australia Reads. ...Show more
$15.99
AUD
Category: 8-12 Fiction | Series: Ninja Kid
Grandma has invented the COOLEST thing evera GLOVE that can bring toys to life! But when the glove is stolen, Nelson and Kenny have to find a way to get it back... before a CRAZY TOY ARMY takes over the WHOLE TOWN!  
$59.99
AUD
Category: Children's Classics | Series: Harry Potter Illustrated Editions | Reading Level: Children's - Grade 4-6, Age 9-11
Prepare to be spellbound by Jim Kay's dazzling full-colour illustrations in this stunning new edition of J.K. Rowling's Harry Potter and the Chamber of Secrets. Breathtaking scenes, dark themes and unforgettable characters - including Dobby and Gilderoy Lockhart - await inside this fully illustrated edi tion. With paint, pencil and pixels, award-winning illustrator Jim Kay conjures the wizarding world as we have never seen it before. Fizzing with magic and brimming with humour, this inspired reimagining will captivate fans and new readers alike, as Harry and his friends, now in their second year at Hogwarts School of Witchcraft and Wizardry, seek out a legendary chamber and the deadly secret that lies at its heart ... ...Show more
$19.99
AUD
Category: 8-12 Fiction
Henry Khoo's family treats him like a baby. He's not allowed to go anywhere without his sister/chaperone/bodyguard. His (former) best friend knows to expect his family's mafia-style interrogation when Henry's actually allowed to hang out at her house. And he definitely CAN'T take a journey halfway aroun d the world all by himself! But that's exactly his plan. After his family's annual trip to visit his father in Singapore is cancelled, Henry decides he doesn't want to be cooped up at home with his overprotective family and BFF turned NRFF (Not Really Friend Forever). Plus, he's hiding a your-life-is-over-if-you're-caught secret: he's the creator of an anonymous gossip cartoon, and he's on the verge of getting caught. Determined to prove his independence and avoid punishment for his crimes, Henry embarks on the greatest adventure ever . . . hoping it won't turn into the greatest disaster ever. Remy Lai takes readers on an adventure filled with humour, heart, and hijinks that's a sure bet for fans of Jerry Craft, Terri Libenson, and Shannon Hale! ...Show more
$14.99
AUD
Category: Early Readers | Series: HotDog!
Hotdog and his friends think they're headed for the hot sun and sand of Rainbow Island . . . but they end up in SNOWVILLE instead! Brrrrrr! Can they make the most of their icy holiday? And maybe even compete in the Snowville Games?
$19.99
AUD
Category: Children's Reference
Professor Terry Denton talks you through all you need to know about Earth, Life, the Universe and EVERYTHING (almost). Sure to engage anyone from the ages of 8 to 80 (and beyond), this is a funny, fascinating whistle-stop tour of the history and science of the universe, life on Earth, the ins and outs of biology, geography, geology and the weather, how life evolved and how it works, and how people use the forces of nature around us to create amazing things. There's even a chapter on time! Get ready to laugh and be amazed at the world around you and within you. ...Show more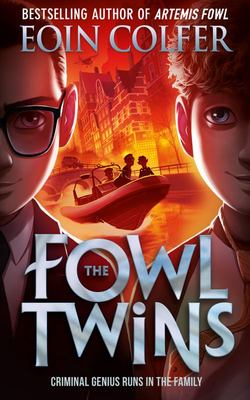 $14.99
AUD
Category: 8-12 Fiction | Series: The Fowl Twins
One week after their eleventh birthday, the Fowl twins--scientist Myles, and Beckett, the force of nature--are left in the care of house security (NANNI) for a single night. In that time they befriend a troll who has clawed his way through the earth's crust to the surface. Unfortunately for the troll, he is being chased by a nefarious nobleman and an interrogating nun, who both need the magical creature for their own gain, as well as a fairy-in-training who has been assigned to protect him. The boys and their new troll best friend escape and go on the run. Along the way they get shot at, kidnapped, buried, arrested, threatened, killed (temporarily), and discover that the strongest bond in the world is not the one forged by covalent electrons in adjacent atoms, but the one that exists between a pair of twins. ...Show more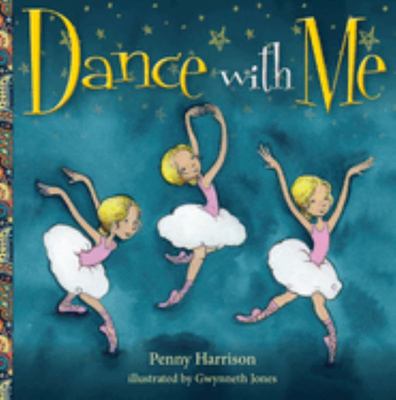 $19.99
AUD
Category: Picture Books Hard Back | Reading Level: From 4
In Dance with Me, a ballerina in a music box loves nothing more than to dance. But when the little girl who owns the box grows up, who will dance with the ballerina then? A gorgeous story about treasured possessions and the memories they hold.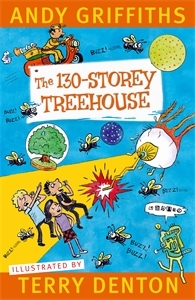 $18.99
AUD
Category: 8-12 Fiction
Andy and Terry have added 13 new levels to their treehouse and now it's even more out of this world than before! There's a soap bubble blaster, a GRABINATOR (it can grab anything from anywhere at any time), a time-wasting level, a toilet paper factory (because you can never have too much toilet paper), a room full of mechanical grandparents, a super long legs level, an extraterrestrial observation centre and the best bookshop-in-a-treehouse-in-a-tree-in-a-forest-in-a-book in the whole world!Well, what are you waiting for? Come on up! ...Show more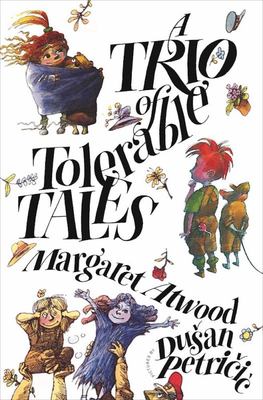 $29.99
AUD
Category: Early Readers
Wordplay and outrageous adventures rule the day in these three humorous stories from Margaret Atwood, with illustrations by Dusan Petricic. Now published together in a chapter book for the first time   In Rude Ramsay and the Roaring Radishes, Ramsay runs away from his revolting relatives and makes a n ew friend with more refined tastes.   The second tale, Bashful Bob and Doleful Dorinda, features Bob, who was raised by dogs, and Dorinda, who does housework for relatives who don't like her. It is only when they become friends that they realize they can change their lives for the better.   And finally, to get her parents back, Wenda and her woodchuck companion have to outsmart Widow Wallop in Wandering Wenda and Widow Wallop's Wunderground Washery.   Young readers will become lifelong fans of Margaret Atwood's work and the kind of wordplay that makes these tales such rich fare, whether they are read aloud or enjoyed independently. These compelling stories of resourceful children are a lively introduction to alliteration. ...Show more