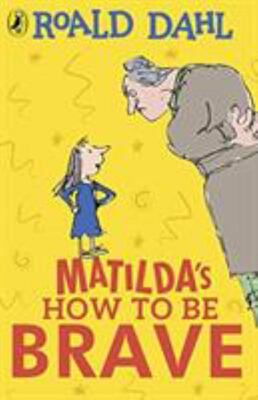 $16.99
AUD
Category: Early Readers
Matilda is BRAVE and BRILLIANT - and you can be too! Packed with GAMES, JOKES AND QUIZZES and much more, this marvellous book has all the tips and tricks you need to become a REAL HERO and even stand up to THE TERRIBLE TRUNCHBULL.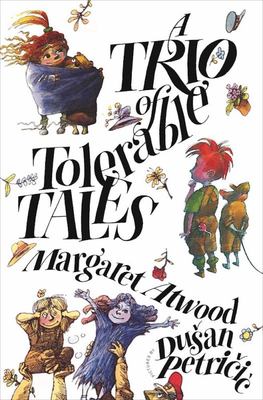 $29.99
AUD
Category: Early Readers
Wordplay and outrageous adventures rule the day in these three humorous stories from Margaret Atwood, with illustrations by Dusan Petricic. Now published together in a chapter book for the first time   In Rude Ramsay and the Roaring Radishes, Ramsay runs away from his revolting relatives and makes a n ew friend with more refined tastes.   The second tale, Bashful Bob and Doleful Dorinda, features Bob, who was raised by dogs, and Dorinda, who does housework for relatives who don't like her. It is only when they become friends that they realize they can change their lives for the better.   And finally, to get her parents back, Wenda and her woodchuck companion have to outsmart Widow Wallop in Wandering Wenda and Widow Wallop's Wunderground Washery.   Young readers will become lifelong fans of Margaret Atwood's work and the kind of wordplay that makes these tales such rich fare, whether they are read aloud or enjoyed independently. These compelling stories of resourceful children are a lively introduction to alliteration. ...Show more
$14.99
AUD
Category: Early Readers | Series: HotDog!
Hotdog and his friends think they're headed for the hot sun and sand of Rainbow Island . . . but they end up in SNOWVILLE instead! Brrrrrr! Can they make the most of their icy holiday? And maybe even compete in the Snowville Games?
$17.99
AUD
Category: Early Readers
Once there was a small kitten named Coco. Coco lived on the top floor of the tallest building on Meowington Avenue. Her days were filled with action, excitement, noise and activity. And nothing made Coco happier than being a Big City Kitty.
$15.99
AUD
Category: Early Readers | Series: The Bad Guys
The Bad Guys are about to have a very BAD day! Mr. Wolf and his bad buddies have messed with the wrong guinea pig--one who is secretly an evil mad scientist. And the nasty little furball wants revenge! Will they survive? Will they be heroes? And will
$16.99
AUD
Category: Early Readers | Series: The Questioneers
Rosie Revere is no stranger to flops and fails, kerfuffles and catastrophes. After all, she' s an engineer, and engineering is all about perseverance But sometimes, Rosie has a really important project to tackle' one that feels much bigger than herself. When Rosie' s beloved Aunt Rose and her pals the R aucous Riveters' a gaggle of fun-loving gals who built airplanes during World War II' need her help, it' s up to Rosie to save the day. Will Rosie be able to invent a contraption to help one of the Riveters paint in the annual mural competition? After one flop...then another...and another...Rosie starts to lose hope. But thanks to some help from her classmates Iggy Peck and Ada Twist, Rosie creates the Paintapolooza and, along with the Riveters, rediscovers the meaning of home. ...Show more
$16.99
AUD
Category: Early Readers | Series: Tashi
Tashi always has big adventures, like the time he meets Chintu, the giant as big as a mountain, or the time that Chintu's Only Brother wants to eat everything in the village, or the time when the demons sneak onto the new bus and kidnap the bus driver's son. But clever Tashi always knows what to do--sta y calm, think hard, and move fast. ...Show more
$9.99
AUD
Category: Early Readers
"I am sad," Willy says. "I want a friend. Are we friends?" Ladybird Readers is an ELT graded reader series for children aged 3-11 learning English as a foreign or second language. The series includes traditional tales, popular characters, modern stories, and non-fiction. Beautifully illustrated and ca refully written by language learning experts, the series combines the best of Ladybird content with the structured language progression that will help children develop their reading, writing, speaking, listening and critical thinking skills. The eight levels follow the Common European Framework of Reference for language learning (CEFR) and include language activities that provide preparation for the Cambridge English Pre-A1 to A2 (YLE) tests. Visit the Ladybird Readers website for more information. The unique code provided in each printed book will provide access to audio, extra activities and learning resources. Willy and Harry, a Beginner level Reader, helps children to learn and practice their first words in English. It introduces everyday phrases and focuses on vocabulary that young children can use in daily life. Simple text and repetition support understanding, and speaking and listening activities develop confidence. ...Show more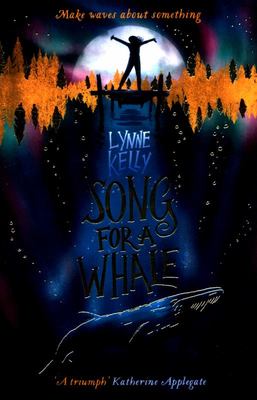 $14.99
AUD
Category: Early Readers
From fixing the class computer to repairing old radios, twelve-year-old Iris is a tech genius. But she's the only deaf person in her school, so people often treat her like she's not very smart. If you've ever felt like no one was listening to you, then you know how hard that can be. When she learns abou t Blue 55, a real whale who is unable to speak to other whales, Iris understands how he must feel. Then she has an idea: she should invent a way to "sing" to him. But he's three thousand miles away. How will she play her song for him? Full of heart and poignancy, this affecting story by sign language interpreter Lynne Kelly shows how a little determination can make big waves. ...Show more
$5.99
AUD
Category: Early Readers | Series: Mr Men
You'll laugh until it hurts when Mr. Tickle goes on a terrific tickling spree   Back to the Mr. Men & Little Miss microsite.
$17.99
AUD
Category: Early Readers | Series: Dog Man
Embargoed December 24, 2018 Is Dog Man bad to the bone? The heroic hound is sent to the pound for a crime he didn't commit While his pals work to prove his innocence, Dog Man struggles to find his place among dogs and people. Being a part of both worlds, will he ever fully fit in with one?
$24.99
AUD
Category: Early Readers | Series: The World's Worst Children
From the world's favourite author, David Walliams - ten cautionary tales and a delightfully dreadful cast of characters; all in a gorgeously gifty FULL COLOUR format! Are you ready to meet the World's Worst Children? Five beastly boys and five gruesome girls! * Like Sofia Sofa - a TV super-fan so stuck to the sofa that she's turning into one! * Or Dribbling Drew - a boy whose drool gets him into trouble on a school trip! * And not forgetting Blubbering Bertha - a girl who bawls and tells terrible tales! Also featuring a special appearance from fan-favourite Raj! From Number One bestselling author David Walliams comes this collection of wickedly funny, deliciously mischievous tales, illustrated in glorious colour by the artistic genius Tony Ross. ...Show more