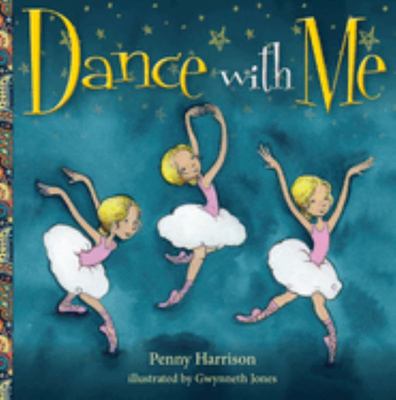 $19.99
AUD
Category: Picture Books Hard Back | Reading Level: From 4
In Dance with Me, a ballerina in a music box loves nothing more than to dance. But when the little girl who owns the box grows up, who will dance with the ballerina then? A gorgeous story about treasured possessions and the memories they hold.
Nop (HB)
by Caroline Magerl
$26.99
AUD
Category: Picture Books Hard Back | Reading Level: Picture Book
A heartwarming picture book from award-winning author-illustrator Caroline Magerl about two unlikely loners who forge a forever friendship. Nop is a scruffy kind of bear. He sits on a dusty armchair in Oddmint's Dumporeum surrounded by the beaders, knitters, patchers and stitchers who are much too busy to talk to him. So he watches the litter tumble until, armed with a new bow tie, he has an idea that will change his life forever. This story began with a memory of Caroline's school holidays in Sydney. Her father was welding a steel yacht in a boat yard and she wandered off . . . only to discover the local dump, a home for the things people throw out! Many years later, her daughter Jen made a teddy bear out of scraps for her father. It's a very sorry-looking, but endearing creature. Named Roadkill, ten years later it still sits on top of his desk. ...Show more
Wilam: A Birrarung Story
by Aunty Joy Murphy Aunty Joy; Andrew Kelly Andrew; Lisa Kennedy Lisa
$24.99
AUD
Category: Picture Books Hard Back | Reading Level: Eve Pownall Award
Wilam: A Birrarung Story is one day on a vital, flourishing river. As ngua rises, Bunjil soars over mountain ash, flying higher and higher as the wind warms. Below, Birrarung begins its long winding path down to palem warreen. Wilam – home. Yarra Riverkeeper Andrew Kelly joins award-winning picture book duo Aunty Joy Murphy and Lisa Kennedy to tell the Indigenous and geographical story of Melbourne's beautiful Yarra River, from its source to its mouth; from its pre-history to the present day. ...Show more
$24.99
AUD
Category: Picture Books Hard Back
Archie Roach AM's deeply personal song, 'Took the Children Away', from his 1990 debut album, Charcoal Lane, was the first song ever to receive a prestigious Australian Human Rights Award. Its impact was immediate, shining a stark light on Australia's shameful past practices of removing children from the ir families. The song also speaks of love and reconnection and has travelled across seas into the hearts of First Nations communities everywhere. One dark day, when Archie was just two years old, big black government cars came to his home at Framlingham Aboriginal Mission in southwest Victoria. They forcibly took Archie away from his mother, father and family - everything he had ever known. They took away thousands of other Aboriginal children, right around Australia. Powerful people had decided that these children would be better off living and learning all the white man's ways. Frightened and alone, they grew up in institutions and foster homes. They became known as the Stolen Generations.  Ruby Hunter was one of those children, too, only eight when she was taken from the loving arms of her grandmother living on the Coorong in South Australia. Archie and Ruby met and fell in love as homeless teenagers and Archie started writing songs to help ease his pain. Archie's songs, loved by fans worldwide, tell a powerful story of survival and renewal, and the healing power of music.   In this special 30th anniversary edition, Archie's iconic lyrics sit alongside evocative illustrations by his beloved soulmate and musical collaborator, Ruby Hunter. Also included are Archie's recollections of his family and rare historical photographs. Aboriginal and Torres Strait Islander readers are warned that this book contains images of people who are deceased or who may now be deceased.     ...Show more
$26.99
AUD
Category: Picture Books Hard Back
Little one, when we say Black Lives Matter,we're saying black people are wonderful-strong. That we deserve to be treated with basic respect,and that history's done us wrong. From birth to the end of school, in joy and in sorrow, on the trumpet and the djembe, at home and in the community, a black child' s parents remind him why Black Lives Matter. A gorgeous and essential picture book for children of all ages from bestselling and award-winning author Maxine Beneba Clarke.In When We Say Black Lives Matter, a black child's parents explain what the term Black Lives Matter means to them: in protest and song, in joy and in sorrow. I see this picture book as an act of Black Love - I was inspired to write and create it when thinking about how to explain the concept of Black Lives Matter to the young African diaspora kids in my extended family, living in over eight different countries across the world - including America, Australia, Germany, Barbados and England. - Maxine Beneba Clarke, on writing WHEN WE SAY BLACK LIVES MATTERA portion of the proceeds from the sale of this book will be donated to the Indigenous Literacy Foundation. ...Show more
$26.99
AUD
Category: Picture Books Hard Back
Dot the hospital dog is everyone's favourite visitor in this story of bravery and friendship from Julia Donaldson and Sara Ogilvie, creators of the bestselling picture book, The Detective Dog. Here is a dog, a Dalmatian called Dot, Is she quite ordinary? NO, SHE'S NOT! After their breakfast and a sw im in the sea, Dot and her owner Rose jump on the bus to the hospital. Dot loves visiting the children of Wallaby Ward and they're always pleased to see her too. From a crying baby to a bored teenager - a pat, a stroke and a cuddle with Dot cheers everyone up. But the work of the hospital dog doesn't stop there, and when one of her patients is in trouble, it's up to Dot to save the day! A fantastic rhyming story from the powerhouse creative team behind The Detective Dog, winner of the Books Are My Bag Readers' Award. ...Show more
The Art Garden (HB)
by Penny Harrison; Penelope Pratley (Illustrator)
$24.99
AUD
Category: Picture Books Hard Back
Sadie wants to be a painter, just like her best friend, Tom. She loves playing with color and finding shapes in unlikely places. But whenever Sadie picks up a paintbrush she makes a big mess. She spends her time working in the garden or playing with Tom, but, one day, Sadie gets a look at things from a different perspective--and makes a big discovery about herself and her own creativity.The Art Garden is a whimsical story about friendship and finding our creative flair. It encourages children to explore different ways of expressing themselves and celebrates the importance of individuality and self-acceptance. ...Show more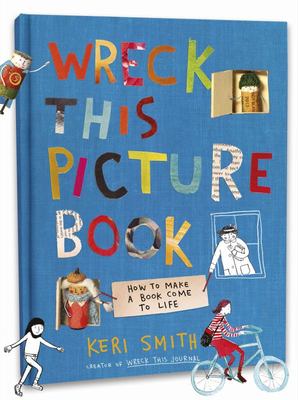 $24.99
AUD
Category: Picture Books Hard Back
Keri Smith, creator of the mega-bestselling Wreck This Journal, now brings her imagination and inspiration to children with this picture book that explores the very active experience of reading.   What if there were a book that changed every time you read it? Actually, every book does this. We are all p art of the books we read, because our individual reactions, ideas, and emotions make the book whole, and these things are changing all the time. Keri Smith has helped millions of people free their creativity and find their own voice with her interactive books, and now she brings that sensibility to children and to the act of reading. This picture book is an invitation to honor your own vision and to welcome imperfection. Kids will discover that reading can engage all five senses, and that what they themselves bring to a book is an important contribution. (And of course they'll be invited to do a bit of harmless "wrecking" ) ...Show more

My Hero
by Alistair Lawson; Luisa Gioffre-Suzuki (Illustrator)
$26.99
AUD
Category: Picture Books Hard Back
This delightful children's book is sure to entertain and inspire. Everyone needs a Hero - but who should it be? With so many worthy role models from Superheroes to Taekwondo Masters to School Teachers, and each offering something different, the choice can seem daunting. First time author Alistair Lawson presents a diverse group of worthy heroes who are brought to life by Luisa Gioffre-Suzuki's animated illustrations. This book will be well loved by young children who are read to or young readers to read for themselves. ...Show more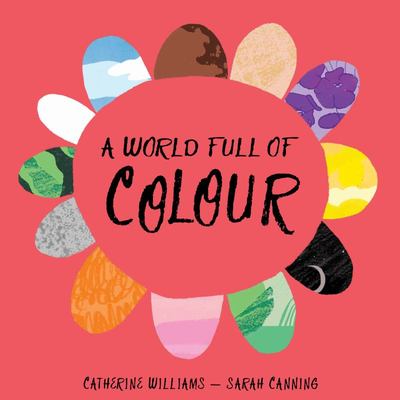 A World Full of Colour
by Catherine Williams; Sarah Canning (Illustrator)
$35.00
AUD
Category: Picture Books Hard Back
Divine, bold illustrations and rhyming text introduce children to the colours of their world. "A world full of colour", together with "A world full of wonder", are the first in a series of books designed to introduce children to the world around them, stimulate their curiosity and encourage them to ques tion, and develop their language skills through rhyme.Text by Dr Catherine Williams, illustrations by Sarah Canning. ...Show more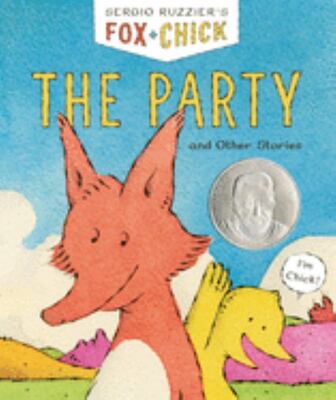 $24.99
AUD
Category: Picture Books Hard Back | Series: Fox & Chick Ser.
Fox and Chick don't always agree. But Fox and Chick are always friends. With sly humor and companionable warmth, Ruzzier deftly captures the adventures of these two seemingly opposite friends. Full color.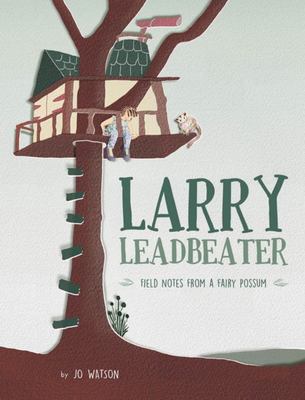 $25.95
AUD
Category: Picture Books Hard Back
Larry is a tiny fairy possum with a tremendous problem. He's on a mission to find a home that's just right for him. Brimming with friendship and optimism, his adventure invites us into a world where even the most challenging circumstances can be overcome.