$59.99
AUD
Category: Children's Classics | Series: Harry Potter Illustrated Editions | Reading Level: Children's - Grade 4-6, Age 9-11
Prepare to be spellbound by Jim Kay's dazzling full-colour illustrations in this stunning new edition of J.K. Rowling's Harry Potter and the Chamber of Secrets. Breathtaking scenes, dark themes and unforgettable characters - including Dobby and Gilderoy Lockhart - await inside this fully illustrated edi tion. With paint, pencil and pixels, award-winning illustrator Jim Kay conjures the wizarding world as we have never seen it before. Fizzing with magic and brimming with humour, this inspired reimagining will captivate fans and new readers alike, as Harry and his friends, now in their second year at Hogwarts School of Witchcraft and Wizardry, seek out a legendary chamber and the deadly secret that lies at its heart ... ...Show more
$59.99
AUD
Category: Children's Classics | Series: Harry Potter Illustrated Editions | Reading Level: near fine
Prepare to be spellbound by Jim Kay's dazzling depiction of the wizarding world and much loved characters in this full-colour illustrated hardback edition of the nation's favourite children's book – Harry Potter and the Philosopher's Stone. Brimming with rich detail and humour that perfectly complements J.K. Rowling's timeless classic, Jim Kay's glorious illustrations will captivate fans and new readers alike. When a letter arrives for unhappy but ordinary Harry Potter, a decade-old secret is revealed to him that apparently he's the last to know. His parents were wizards, killed by a Dark Lord's curse when Harry was just a baby, and which he somehow survived. Leaving his unsympathetic aunt and uncle for Hogwarts School of Witchcraft and Wizardry, Harry stumbles upon a sinister mystery when he finds a three-headed dog guarding a room on the third floor. Then he hears of a missing stone with astonishing powers, which could be valuable, dangerous – or both. An incredible adventure is about to begin! ...Show more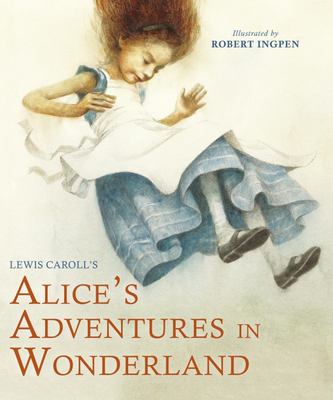 $27.99
AUD
Category: Children's Classics
Alice's Adventures in Wonderland Lewis CarrollAlice's Adventures in Wonderland (commonly shortened to Alice in Wonderland) is an 1865 novel written by English author Charles Lutwidge Dodgson under the pseudonym Lewis Carroll. It tells of a girl named Alice falling through a rabbit hole into a fantasy wo rld populated by peculiar, anthropomorphic creatures. The tale plays with logic, giving the story lasting popularity with adults as well as with children. It is considered to be one of the best examples of the literary nonsense genre. Its narrative course and structure, characters and imagery have been enormously influential in both popular culture and literature, especially in the fantasy genre. ...Show more
Little Prince
by Antoine De Saint-exupery
$16.99
AUD
Category: Children's Classics
A NEW TRANSLATION BY MICHAEL MORPURGO, AUTHOR OF WAR HORSE Meet the Little Prince, a young fellow who hails from a tiny, distant planet. He loves to watch sunsets and look after his flower, to ask questions and to laugh. And now here he is on Earth, appearing out of nowhere in the middle of the desert, looking for a friend. The friend he finds is the narrator of this story - a pilot who has crash landed and is in grave danger of dying of thirst. The Little Prince might be just a boy but he can help our pilot. Because he understands the really important things in life - things like flowers, stars, a drink of water or laughing. Many grown-ups have lost sight of what matters and children have to remember to be tolerant towards them. But adult or child, very silly or very wise, this story is for you. Includes exclusive material: In the Backstory you can read a letter from master storyteller and translator of this book Michael Morpurgo! ...Show more
$39.99
AUD
Category: Children's Classics
Introducing a bold, bright new take on your favorite books. A collection that celebrates color and literature at once! Discover an enchanting world of pink flowers and roses in the mysterious secret garden.After losing her parents, young Mary Lennox is sent from India to live in her uncle's gloomy mansi on on the wild English moors. She is lonely and has no one to play with, but one day she learns of a secret garden somewhere in the grounds that no one is allowed to enter. Then Mary uncovers an old key in a flowerbed - and a gust of magic leads her to the hidden door. Slowly she turns the key and enters a world she could never have imagined. ...Show more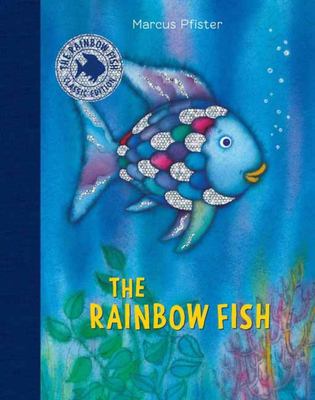 $44.99
AUD
Category: Children's Classics
Celebrate 'The Rainbow Fish' with this beautiful anniversary edition. Nothing is nicer than sharing and giving! For twenty-five years the little fish with the sparkling scales, who learned to conquer his vanity, has enchanted children and grown-ups all over the world. To celebrate the 25th anniversary, this picture book classic is now available in a special limited edition, beautifully designed with half-linen cover, and a specially inserted page of bonus glittery stickers. AGES: 1-4 AUTHOR: Marcus Pfister was born in 1960 in Bern, Switzerland. After attending art school in Bern and subsequent graphic designer training, he worked from 1981 to 1983 in an advertising agency. In 1984 he started his own business and which inspired his first picture book, The Sleepy Owl, published 1986 by North South. The big breakthrough followed in 1992 when Marcus Pfister wrote, 'The Rainbow Fish'taking the bestseller lists by storm. To date, more than 30 million copies have been sold worldwide, in different formats, appearing in over 50 different languages. In his studio overlooking the Swiss capital, Marcus Pfister continues to create new characters and stories. ...Show more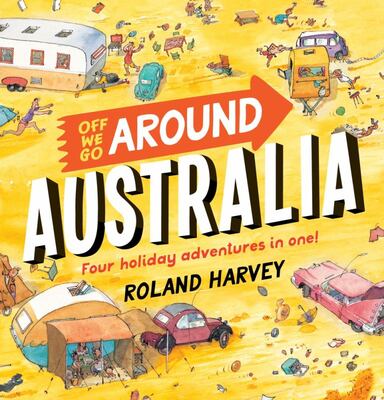 $19.99
AUD
Category: Children's Classics
Four of Roland Harvey's hilarious illustrated family holiday books all rolled into one hugely entertaining Australian adventure. The perfect companion for this new era of holidaying at home.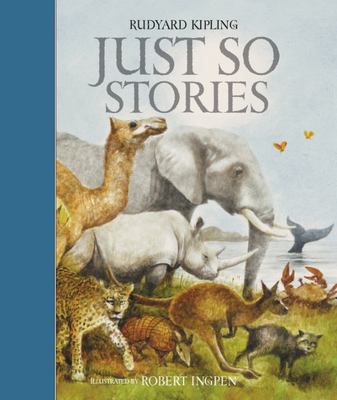 $39.99
AUD
Category: Children's Classics
WITH AN INTRODUCTION BY PHILIP PULLMANHave you ever wondered how the leopard got his spots? Or how the camel got his hump? Rudyard Kipling?s witty and beautifully written stories explain these secrets and many more and introduce such memorable characters as the Elephant?s Child, the Cat that Walked by H imself and the Butterfly that Stamped. ...Show more
$65.00
AUD
Category: Children's Classics | Series: Harry Potter
An extraordinary creative achievement by two extraordinary talents, Jim Kay's inspired reimagining of J.K. Rowling's classic series has captured a devoted following worldwide. This stunning new fully illustrated edition of Harry Potter and the Goblet of Fire brings more breathtaking scenes and unforgett able characters to life - including Cedric Diggory, Fleur Delacour and Mad-Eye Moody. With paint, pencil and pixels, Kay conjures the wizarding world as we have never seen it before. Fizzing with magic and brimming with humour, this full-colour edition will captivate fans and new readers alike as Harry, now in his fourth year at Hogwarts School of Witchcraft and Wizardry, finds himself competing in the legendary Triwizard Tournament and facing death-defying tasks, dragons and Dark wizards ...   ...Show more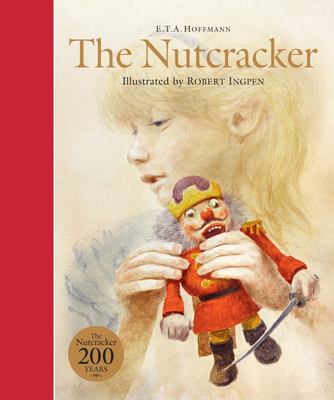 $39.99
AUD
Category: Children's Classics
This 1816 story is perhaps best known as the basis for Tchaikovsky's popular ballet, but Hoffmann's holiday legend is where the spell begins. Here is the original tale of seven-year-old Marie and her beloved Nutcracker, beset by a dark mystery that surrounds this story within a story. Godpapa Drosselmei er, who once served as the royal court's inventor, recounts to Marie a tale of the trickery of Dame Mouserink, the Queen of Mice. The vengeful queen casts a curse on an innocent princess, forcing Drosselmeier to undertake an arduous quest to break the spell. His mixed success leads to the lasting enmity between the Nutcracker and seven-headed Mouse-King -- Dame Mouserink's son -- a conflict that only Marie can help resolve. One of the world's greatest fantasy writers and a major figure in late German Romanticism, Ernst Theodor Amadeus Hoffmann (1776-1822) created extraordinary works of poetry and supernatural fiction. In tales like The Nutcracker, Hoffmann's characters come to vivid life in settings that move from the firm ground of reality to a world of enchantment, mystery, and romance. ...Show more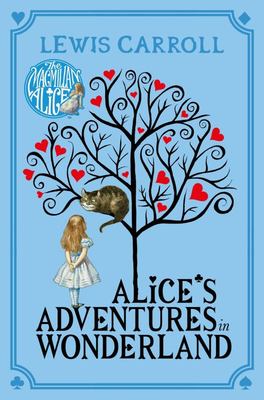 $12.99
AUD
Category: Children's Classics | Reading Level: Children's - Grade 4-6, Age 9-11
Lewis Carroll's Alice has been enchanting children for 150 years. Curious Alice, the bossy White Rabbit, the formidable Queen of Hearts and the Mad Hatter are among the best-loved, most iconic literary creations of all time.Macmillan was the original publisher of Alice in 1865 and is proud to remain tru e to the vision of its creators. Every bit as iconic are Sir John Tenniel's remarkable black line illustrations, perfectly capturing the combination of the ordinary and the extraordinary at the heart of Wonderland.This beautiful, celebratory, edition of Alice's Adventures in Wonderland has a gorgeous cover with shiny red foil, and is packed full of fun bonus material, including a quiz, wordsearch and a glossary. Lewis Carroll's classic children's book is brought to life like never before! ...Show more
$16.99
AUD
Category: Children's Classics
Ariel dreams of being human and when she saves the life of a handsome prince called Eric, Ariel falls in love. After her father forbids her from seeing Eric, Ariel makes a dangerous deal with Ursula, a sea witch. What will Ariel risk to be with her true love?