$34.99
AUD
Category: Self Help
This fully updated edition of the highly successful The Reality Slap contains a new wealth of advanced expertise on coping effectively when life hurts. From serious illness to divorce; loneliness to the stress of a pandemic, it provides compassionate, constructive guidance to help you recover from setba cks and emerge stronger than before. Sometimes, it can feel like life holds endless setbacks and challenges; like reality is continually slapping you in the face and causing pain that you aren't equipped to handle. This 'reality slap' can take many forms, from the death of a loved one to the loss of a job, loneliness to rejection. And whatever form it takes, it hurts! With constructive methods based on real-world research, this guide gives you the tools to rebuild your life and thrive after serious setbacks. Ten years after the success of its first edition, this fully updated and rewritten edition of The Reality Slap contains a new wealth of advanced expertise on coping effectively when life hurts. Dr Russ Harris shows you how to apply the scientifically proven methods of Acceptance and Commitment Therapy in your daily life and reconnect with yourself and others. Written in a kind, supportive voice with lots of examples and exercises, this timely self-help book contains mindfulness wisdom, hands-on advice and case-studies. Every aspect of the book is designed to be accessible, simple to implement, and to comprehensively tackle emotions arising from setbacks. If you are facing difficulty and don't know where to turn, The Reality Slap is the essential guide to finding happiness and fulfilment. Learn how to heal from your pain and come out stronger than before with this powerful book that might just change your life. ...Show more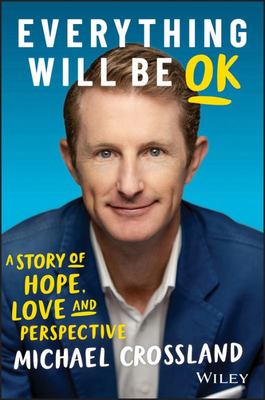 $29.99
AUD
Category: Self Help
Michael has an absolute passion and belief in people's ability to change direction and become who they truly want to be and achieve success. This passion stems from his own story ...  Before Michael was even one year old, he was diagnosed with an aggressive cancer of the central nervous system - a tumo ur had taken over half of his tiny body. The chance of Michael surviving was virtually non-existent. He started chemotherapy at 1 year old and by his second birthday, doctors had basically given up all hope. His only hope was taking part in a drug trial program - a program of which Michael was the only participant to survive the treatment. Although he survived, he was left with some permanent scars - only one lung, a damaged heart and a sensitive immune system.  Michael Crossland sets an example for all of us. He's a man who has faced (and still faces) extreme challenges in life, but he never gives up. And despite his own obstacles, he always puts others before himself and gives so much to people in need.   ...Show more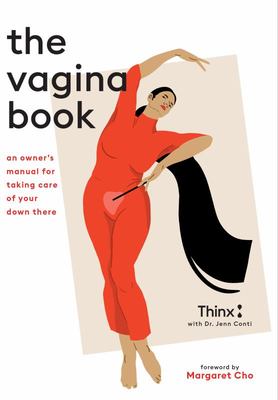 $45.00
AUD
Category: Self Help
The Vagina Book is an essential guide packed with invaluable information about sexual health that everybody should know, but might be too afraid to ask. With sections on anatomy, periods, hormones, sex, contraception, fertility, hair care, and so much more, this fun-to-read guide helps readers make hea lthy decisions for their bodies. Compelling personal essaysfrom a diverse group of luminary figures--including Margaret Cho, Roxane Gay, and Blair Imani--are sprinkled throughout, enriching the pages with beauty, strength, and honesty. * From OB/GYN Dr. Jennifer Conti and the team behind the beloved Thinx period products * Dispenses with taboos and misinformation about vaginas and bodies * Provides the latest health research in easy-to-digest entries Advice includes yoga poses to help with PMS and cramping, a cheat sheet for making sense of contraception options, why you should care about your pelvic floor (plus easy strengthening exercises!), and the illustrated history of feminine hygiene products, from ancient Egypt through today. This groundbreaking guide is a perfect gift for every modern woman and a vital addition to every modern bookshelf. * A must-have handbook for anyone with a vagina * Presented in a luxe, cushioned case filled with more than a hundred vibrant illustrations * Perfect unique gift for anyone who is passionate about sexual health, feminism, and learning more about their body, as well as readers of Refinery29 and GOOP * Add it to the shelf with books likeCome as You Are: The Surprising New Science that Will Transform Your Sex Lifeby Emily Nagoski PhD;,WomanCode: Perfect Your Cycle, Amplify Your Fertility, Supercharge Your Sex Drive, and Become a Power Source by Alisa Vitti; andPussy: A Reclamation by Regena Thomashaue. ...Show more
$32.99
AUD
Category: Self Help
Many of us experience feelings of being stuck in the wrong life and disconnected from our true selves. Australian mindfulness expert and bestselling author Kate James has coached thousands of clients in similar situations. Now, in Change Your Thinking to Change Your Life, Kate introduces us to a range o f techniques, based on her knowledge of mindfulness, positive psychology, ACT, creativity and neuropsychology, that will help us clarify our goals, realise our purpose and connect more fully with the wonder of life. Change Your Thinking to Change Your Life will help you to:- get to know yourself well- overcome the thoughts and beliefs that inhibit inner peace and limit you in your life choices- find your way to your version of a fulfilling life. Change Your Thinking to Change Your Life is the perfect companion for negotiating transformation in an unsettled age. Praise for Kate James 'A collection of invaluable insights, practical tools and life-enhancing advice.' David Michie, author of Hurry Up and Meditate ...Show more
$34.99
AUD
Category: Self Help | Series: Low Waste
Simply Living Well is a beautiful and timely motivational guide to living well sustainably and reducing our footprint for the generations to come. Author Julia Watkins shares rituals, recipes, and projects for living simply and sustainably at home. For every area of your household - kitchen, cleaning, w ellness, bath, and garden - Julia shows you how to eliminate wasteful packaging, harmful ingredients, and disposable items. Practical checklists outline easy swaps (instead of disposable sponges, opt for biodegradable sponges or Swedish dishcloths; choose a bamboo toothbrush over a plastic one) and sustainable upgrades for common household tools and products. Projects include scrap apple cider vinegar, wool dryer balls, kitchen bowl covers and cloth produce bags, non-toxic dryer sheets, all-purpose citrus cleaner, herbal tinctures and balms, and more, plus recipes for package-free essentials like homemade nut milk, hummus, ketchup, salad dressings, and veggie stock.  In 2017 Julia started her Instagram account, @simply.living.well, sharing her recipes, projects and thoughts around sustainable healthy living, inspired by wisdom rooted in traditional cultures and that of her own grandparents. Based on her hugely popular Instagram account, Julia's book, Simply Living Well, is a comprehensive collection of her extensive yet accessible knowledge on sustainable living. Complete with her unique inviting aesthetic, it's for every parent, millennial or anyone who cares about the health of of the planet we live on.   ...Show more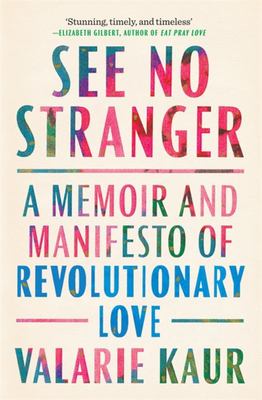 $32.99
AUD
Category: Self Help
'In a world stricken with fear and turmoil, Valarie Kaur shows us how to summon our deepest wisdom and show up to the labour with bravery - and revolutionary love. Stunning, timely and timeless.' -Elizabeth Gilbert, author of Eat Pray Love Renowned activist, filmmaker and civil rights lawyer Valarie Ka ur made headlines when her 'Breathe and Push' speech on how to survive in a time of rage went viral with 30 million views worldwide. In this inspiring and timely debut, she shows you how to reclaim love as a force for justice. When we practise love in the face of fear or rage, it has the ability to transform an encounter, a relationship, a community, a culture, even a country. Love becomes revolutionary. Revolutionary love is the call of our time. A radical, joyful practice that extends in three directions: to others, to our opponents and to ourselves. It invites you to see no stranger but instead look at others and say: You are part of me I do not yet know. Grounded in Valarie's own personal experience of practising love in the face of political oppression, sexual assault, wrongful arrest, detention, racism and murder, See No Stranger is an important and urgent manifesto that shows us a way to build movements that leave no one behind. You will learn to love others without prejudice or judgement, love your opponents through empathy and forgiveness, and ultimately to love yourself. ***** Reviews 'Valarie Kaur is a prophetic voice of our generation. Her wisdom ignites and inspires me, lighting the way through the darkness. This book will do the same for you.' -America Ferrera, actress and activist 'Valarie Kaur is a visionary worker for justice and this book is her radiant offering.' -Eve Ensler, author of The Vagina Monologues 'See No Stranger is rooted in radical honesty, vulnerability, and fierce commitment to building a world in which we all belong.' -Michelle Alexander, author of The New Jim Crow 'This is the book we have been waiting for. It calls us up and calls us into the hard and necessary work to heal our wounds and reimagine the world.' -Van Jones, CEO of REFORM Alliance and CNN host 'Love-firebrand... Part personal history, part inspiring manifesto, Kaur's immensely readable book implores and inspires us toward love as "sweet labor: bloody, fierce, imperfect, and life-giving."' -Rainn Wilson, actor ...Show more
$22.99
AUD
Category: Self Help | Reading Level: very good
A book for anyone and everyone who finds themselves going through big change, hard times, bad luck or tough sh it. A book for right now, as it turns out. From Bev Aisbett, Australia's bestselling author with decades of experience helping people through anxiety, depression and panic attacks, Cruising Thr ough Calamity is a much-needed new book about helping people manage their emotions through big changes, hard times and big challenges. So whether you're struggling during the pandemic or navigating a personal crisis, if you're feeling anxious or overwhelmed and your emotions are getting the better of you, then this is the book you need right now to help you cruise through calamities, big and small. Written in Bev's clear, simple and straightforward style, using straight talk and humour to defuse, entertain, explain and inform, this is a most timely and topical book to help anyone feeling overwhelmed by uncertainty, difficult feelings and tough circumstances.   ...Show more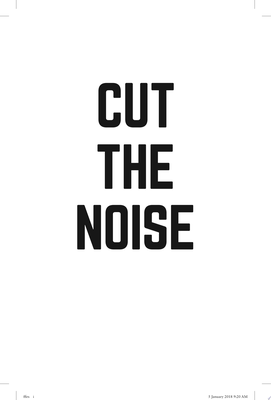 $19.95
AUD
Category: Self Help
Cut through the mental noise of modern life and move one step closer to true happiness The quest for perfection and the sheer volume of noise and guilt in modern life can be crushing on even the most put-together person. With Cut the Noise, author and popular keynote speaker Chris Helder will sho w you how to cut through the noise, release yourself from guilt and stop seeking perfection so that you can focus on what you really want and what really matters. Told through two fables, you'll learn how to cut out the things in your life that are not useful, deal with the obstacles that get in your way, prioritise what is really important and give yourself permission to make the most of every situation with less guilt. See the world in a new way and move closer to what you really want by embracing the book s accessible principlesMove beyond guilt by learning key concepts, including that most of what we worry about will never happenClearly find out what is preventing your success so you can deal with it and focus on the things that truly matter Follow the book s easy-to-read fable format and discover where to take your life from here For those who want to take back their lives from the constant noise and expectations of modern life, Cut the Noise is the important first step on the journey. ...Show more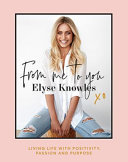 $29.99
AUD
Category: Self Help
Get to know the girl behind The Block; gorgeous Australian model and influencer, Elyse Knowles.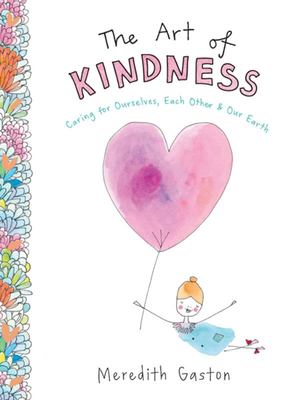 $24.99
AUD
Category: Self Help
Kindness spreads like the ripples on a pond and a warm smile is the universal language of kindness. In The Art of Kindness, bestselling author and illustrator Meredith Gaston inspires kindness to yourself, to others and to our world. Her whimsical illustrations remind us that small acts of kindness t ruly are the sunshine needed for happiness to grow. Including inspirational essays and quotes, as well as journal prompts and suggestions for living, The Art of Kindness is the best possible guide to practicing more kindness in your life. ...Show more
$17.99
AUD
Category: Self Help | Series: I know this to be true
One of America's most influential political activists on issues of equality and gender, Gloria Steinem answers fundamental questions about leadership and what really matters to her.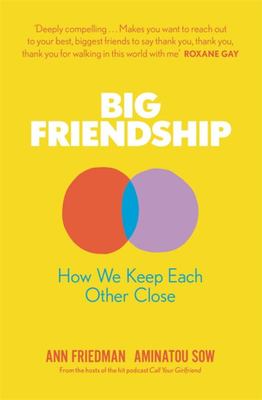 $32.99
AUD
Category: Self Help
A funny, frank and genuinely helpful book about female friendship by the two women behind the hugely successful podcast CALL YOUR GIRLFRIEND - and the term 'shine theory'.  From the hosts of hit podcast CALL YOUR GIRLFRIEND comes the bible on how to keep each other close.  You meet - and there's a spar k. You want to know everything about each other. You spill your secrets, you spend all weekend together, you go on holiday. You fight, and it's gut-wrenching. You see each other through the worst times and the best. You know each other better than parents, siblings, lovers. You stay in touch when miles apart. You will always be there.  This is the most important relationship of your life. This is your Big Friendship.  A close, fulfilling friendship is the key to happiness - everyone from Greek philosophers to Instagram influencers will agree. But for all that, we don't talk enough about what it takes to nurture friendships for the long haul.  Telling the story of their own ten-year, complex, loving friendship, Aminatou and Ann share their hard-won wisdom with honesty, hilarity and compassion. They've weathered life-threatening health scares, long-distance living, racial tension, emergency counselling and one unfortunate Thanksgiving dinner eaten in a parking lot. And they know: the most important part of a Big Friendship is making the investment in each other.  This is a bible to treasure and a gift to bestow - an inspiring and entertaining testament to the power of society's most underappreciated relationship, showing how it can survive anything and become a life-affirming bond. ...Show more