$32.99
AUD
Category: Spirituality
A humorous and incisively-reported look at the new 'new age' - from the divine to the absurd - from SBS journalist and TedX presenter, Amal Awad.
$19.99
AUD
Category: Spirituality
Self-help, particularly titles integrating meditative and mindful practices, continues to be a significant growth area in adult nonfictionCombines history, theory and practiceThe combination of price point and the gift format set this reissue apart from other intro titles on Buddhism and spirituality ...Show more
$32.99
AUD
Category: Spirituality
The ultimate advice book direct from beyond, sharing comfort and wise advice on navigating all of life's challenges, from the popular Australian psychic medium and author of You Already Know. 'Guidance of the highest calibre for every burning question you ever had. I loved this book!' - Jordanna Levin, internationally bestselling author of Make It Happen 'I love everything Helen writes. Asking For A Friend is imbued with a sense of renewed energy, confidence, and importantly, hope. A gift to bookshelves the world over.' - Cassie Mendoza-Jones, author of You Are Enough No matter what our differences are, we all ultimately ask the same big questions of life. When will I find love? What happens when we die? Why do bad things happen to good people? How do I go on? As a psychic, Helen Jacobs has heard just about every curly question there is. Asking For A Friend provides answers from the spirit realm, with a side dose of hope, comfort and gentle guidance to those navigating challenging times. This is the ultimate spiritual FAQ, bringing together answers to the most commonly asked questions Helen has received over the past decade. From dealing with losing someone you love or a relationship breakdown, to how to navigate the very uncertain times we're experiencing, including our current climate crisis and other world-altering events, Asking For A Friend serves up bite-sized wisdom to life's biggest questions. ...Show more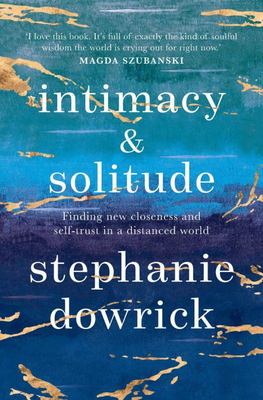 $29.99
AUD
Category: Spirituality | Reading Level: near fine
Social distancing under COVID has thrown us more deeply into our intimate relationships, and kept us achingly apart from family, friends and others. Stephanie Dowrick's classic Intimacy and Solitude is the wise guide we need to help us find our personal ground, whatever challenges we face.
$21.99
AUD
Category: Spirituality
Discover how to get in tune with the Moon and manifest more magic into your life with this 2022 diary from leading astrology and Moonology expert Yasmin Boland. Following the success of her bestselling book Moonology and previous Moonology diaries, Yasmin Boland has created this beautiful diary to help you work with each lunar cycle in 2022. This year promises to be a transformative one, and Moonology Diary 2022 provides you with everything you need to create, plan and predict any event or change in your life. With this diary, you can- * Learn how to attune to the energies of key events in each lunar cycle * Keep track of how the Moon can influence appointments and events in your diary * Understand the importance of New Moon wishing and Full Moon forgiveness * Work with the Moon to unleash the power you were born with * Write down your wishes and watch as they manifest throughout the year! Each month brings different lunar energies, and when you know what to expect, you can take time to prepare. With Moonology Diary 2022 as your guide, you can tackle any challenge, embrace new opportunities and manifest the life of your dreams! ...Show more
$24.99
AUD
Category: Spirituality
Your complete one-volume guide to the year 2022. This fantastic and in-depth book includes month-by-month forecasts for every sign and all you need to know to find out what is in store for you in the year ahead. The only one-volume horoscope you'll ever need. Your essential guide to love, life and caree r success in 2022. This popular, complete one-volume guide contains all you need to know about your personal horoscope for the year 2022. Be prepared for the forthcoming year with monthly predictions for your own sign and discover how to maximise your opportunities and potential to make the most of 2022. This bestselling astrological guide contains: A personality profile for each sign A forecast for the year ahead - what you can expect in terms of wealth, home, health, social and love life A month-by-month forecast of your best days and worst days - the ideal days to attract love, money or success, and when it's better to just stay in bed! Joseph Polansky is a leading US astrologer who has been practising astrology for over 20 years. ...Show more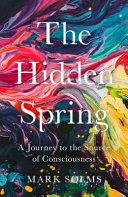 $32.99
AUD
Category: Spirituality
A revolutionary new explanation for sentience from the neuroscientist who discovered how the brain dreams.
Items per page:
1 - 7 of 7