$34.99
AUD
Category: Self Help
This fully updated edition of the highly successful The Reality Slap contains a new wealth of advanced expertise on coping effectively when life hurts. From serious illness to divorce; loneliness to the stress of a pandemic, it provides compassionate, constructive guidance to help you recover from setba cks and emerge stronger than before. Sometimes, it can feel like life holds endless setbacks and challenges; like reality is continually slapping you in the face and causing pain that you aren't equipped to handle. This 'reality slap' can take many forms, from the death of a loved one to the loss of a job, loneliness to rejection. And whatever form it takes, it hurts! With constructive methods based on real-world research, this guide gives you the tools to rebuild your life and thrive after serious setbacks. Ten years after the success of its first edition, this fully updated and rewritten edition of The Reality Slap contains a new wealth of advanced expertise on coping effectively when life hurts. Dr Russ Harris shows you how to apply the scientifically proven methods of Acceptance and Commitment Therapy in your daily life and reconnect with yourself and others. Written in a kind, supportive voice with lots of examples and exercises, this timely self-help book contains mindfulness wisdom, hands-on advice and case-studies. Every aspect of the book is designed to be accessible, simple to implement, and to comprehensively tackle emotions arising from setbacks. If you are facing difficulty and don't know where to turn, The Reality Slap is the essential guide to finding happiness and fulfilment. Learn how to heal from your pain and come out stronger than before with this powerful book that might just change your life. ...Show more
$34.99
AUD
Category: Self Help
New Book by International Bestselling Author Rhonda Byrne. The Greatest Secret, the long-awaited major work by Rhonda Byrne, lays out the next quantum leap in a journey that will take the reader beyond the material world and into the spiritual realm, where all possibilities exist.  The book reflects Rh onda's own journey, and shares the most direct way out for those experiencing hardship and the path to end pain and suffering endured by so many, and shines a light on a future without anxiety or fear. Filled with accessible practices that can be immediately put to use and profound revelations that take the reader on an incomparable journey, Rhonda's discovery is reinforced throughout by the revelatory words of sages from around the world, past and present. ...Show more
$32.99
AUD
Category: Self Help
An exciting new science-driven guide to protecting your mind from decline. Throughout our lives, we are always looking for ways to keep our mind sharp and effortlessly productive. In this book, globetrotting neurosurgeon Dr Sanjay Gupta offers insights from top scientists all over the world, whose cutt ing edge research can help you heighten and protect brain function and maintain cognitive health at any age. Keep Sharp debunks common myths about ageing and cognitive decline, explores whether there's a 'best' diet or exercise regimen for the brain, and explains whether it's healthier to play video games that test memory and processing speed, or to engage in more social interaction. Discover what we can learn from 'super-brained' people who are in their eighties and nineties but showing no signs of slowing down - and whether there are truly any benefits to drugs, supplements and vitamins. Dr Gupta also addresses brain disease, particularly Alzheimer's, answers all your questions about signs and symptoms, and shows you both how to ward against it and how to care for a partner in cognitive decline. The book also provides readers with a personalized twelve-week programme featuring practical strategies to strengthen your brain every day. Keep Sharp is the only owner's manual you'll need to keep your brain young and healthy at any age! ...Show more
$34.99
AUD
Category: Exercise & Diet
How many diets have you tried that haven't worked for you? The Total Wellbeing Diet, developed by Australia's CSIRO, is not just another diet; it's a long-term healthy eating plan that can make you feel great. This special audio edition offers an introduction and understanding of the CSIRO Total Wellbe ing Diet, as well as a section on maintaining your new low weight and healthy lifestyle. It's the perfect companion to the print edition of this bestselling diet book, and can be used while you exercise or travel.   ...Show more
$32.99
AUD
Category: Spirituality
A humorous and incisively-reported look at the new 'new age' - from the divine to the absurd - from SBS journalist and TedX presenter, Amal Awad.
$22.99
AUD
Category: Self Help | Reading Level: very good
A book for anyone and everyone who finds themselves going through big change, hard times, bad luck or tough sh it. A book for right now, as it turns out. From Bev Aisbett, Australia's bestselling author with decades of experience helping people through anxiety, depression and panic attacks, Cruising Thr ough Calamity is a much-needed new book about helping people manage their emotions through big changes, hard times and big challenges. So whether you're struggling during the pandemic or navigating a personal crisis, if you're feeling anxious or overwhelmed and your emotions are getting the better of you, then this is the book you need right now to help you cruise through calamities, big and small. Written in Bev's clear, simple and straightforward style, using straight talk and humour to defuse, entertain, explain and inform, this is a most timely and topical book to help anyone feeling overwhelmed by uncertainty, difficult feelings and tough circumstances.   ...Show more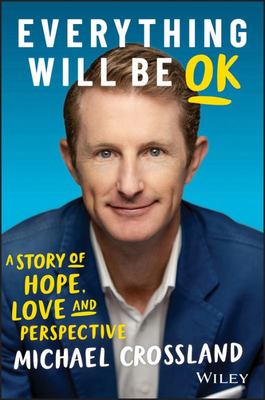 $29.99
AUD
Category: Self Help
Michael has an absolute passion and belief in people's ability to change direction and become who they truly want to be and achieve success. This passion stems from his own story ...  Before Michael was even one year old, he was diagnosed with an aggressive cancer of the central nervous system - a tumo ur had taken over half of his tiny body. The chance of Michael surviving was virtually non-existent. He started chemotherapy at 1 year old and by his second birthday, doctors had basically given up all hope. His only hope was taking part in a drug trial program - a program of which Michael was the only participant to survive the treatment. Although he survived, he was left with some permanent scars - only one lung, a damaged heart and a sensitive immune system.  Michael Crossland sets an example for all of us. He's a man who has faced (and still faces) extreme challenges in life, but he never gives up. And despite his own obstacles, he always puts others before himself and gives so much to people in need.   ...Show more
The Fast Diet
by Michael Mosley; Mimi Spencer
$19.99
AUD
Category: Exercise & Diet | Reading Level: very good
Is it possible to eat well, most of the time and get slimmer and healthier as you do it? With The Fast Diet it is!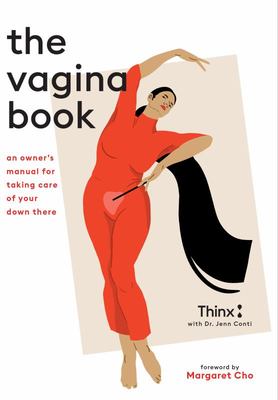 $45.00
AUD
Category: Self Help
The Vagina Book is an essential guide packed with invaluable information about sexual health that everybody should know, but might be too afraid to ask. With sections on anatomy, periods, hormones, sex, contraception, fertility, hair care, and so much more, this fun-to-read guide helps readers make hea lthy decisions for their bodies. Compelling personal essaysfrom a diverse group of luminary figures--including Margaret Cho, Roxane Gay, and Blair Imani--are sprinkled throughout, enriching the pages with beauty, strength, and honesty. * From OB/GYN Dr. Jennifer Conti and the team behind the beloved Thinx period products * Dispenses with taboos and misinformation about vaginas and bodies * Provides the latest health research in easy-to-digest entries Advice includes yoga poses to help with PMS and cramping, a cheat sheet for making sense of contraception options, why you should care about your pelvic floor (plus easy strengthening exercises!), and the illustrated history of feminine hygiene products, from ancient Egypt through today. This groundbreaking guide is a perfect gift for every modern woman and a vital addition to every modern bookshelf. * A must-have handbook for anyone with a vagina * Presented in a luxe, cushioned case filled with more than a hundred vibrant illustrations * Perfect unique gift for anyone who is passionate about sexual health, feminism, and learning more about their body, as well as readers of Refinery29 and GOOP * Add it to the shelf with books likeCome as You Are: The Surprising New Science that Will Transform Your Sex Lifeby Emily Nagoski PhD;,WomanCode: Perfect Your Cycle, Amplify Your Fertility, Supercharge Your Sex Drive, and Become a Power Source by Alisa Vitti; andPussy: A Reclamation by Regena Thomashaue. ...Show more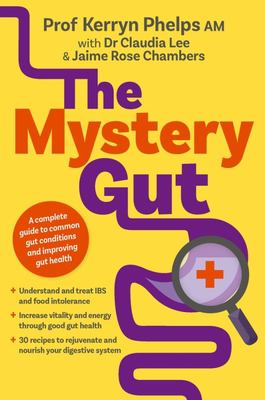 The Mystery Gut
by Kerryn Phelps; Claudia Lee; Jaime Rose Chambers
$34.99
AUD
Category: Exercise & Diet
A complete guide to common gut conditions and improving gut health. Australia's most trusted GP, Professor Kerryn Phelps AM, reveals how a healthy gut is essential for overall wellbeing. As practitioners, Prof Phelps and Dr Lee know the problems caused by poor gut health and how an uneasy gut can make l ife miserable. Symptoms such as weight gain, diarrhoea and cramping are common, but few people receive a definitive disease label. Most of us are entirely unaware that by taking care of our gut we can improve our overall health. In this meticulously researched and highly practical book, the doctors explain how we are on the threshold of a major revolution in the way we think about the gut and its relevance to our health. They explain common medical problems - from IBS to various food intolerances - and show you what's going on and what to do about it. Featuring a comprehensive guide on the mysteries of microbiota, a plethora practices and treatments to restore your energy, and 30 recipes to revitalise and heal your gut - produced with nutritionist and clinical dietitian Jaime Chambers - this is an essential guide to fixing your gut and improving your wellbeing. ...Show more
$19.99
AUD
Category: Health & Wellbeing | Reading Level: 6.5 Wellbeing
Whether you're having a bad day, or a run of bad days that seems never-ending, Jill offers signposts to help you find the path back to yourself. When You're Not OK is an emotional first-aid kit for your body, mind, and soul, written by someone who's been there too.
$19.99
AUD
Category: Self Help | Series: Twelve
Jordan Peterson's work as a clinical psychologist has reshaped the modern understanding of personality, and now he has become one of the world's most popular public thinkers, with his lectures on topics ranging from the Bible to romantic relationships drawing tens of millions of viewers. In an era of po larizing politics, echo chambers and trigger warnings, his startling message about the value of personal responsibility and the dangers of ideology has resonated around the world.In this book, he combines ancient wisdom with decades of experience to provide twelve profound and challenging principles for how to live a meaningful life, from setting your house in order before criticising others to comparing yourself to who you were yesterday, not someone else today. Gripping, thought-provoking and deeply rewarding, 12 Rules for Lifeoffers an antidote to the chaos in our lives- eternal truths applied to our modern problems. ...Show more