$65.00
AUD
Category: Flowers
Blooms and Brushstrokes takes you on a unique journey through the history of Australian art, one flower at a time, examining the blooms depicted in still lifes, floral portraits, decorative interiors and botanical illustrations by a long line of Australian artists. Mother-and-daughter team Penelope and Tansy Curtin start this fascinating journey in the late eighteenth century, when the traditions adhering to the Western art canon were transplanted into the newly colonised Australia. They follow it through the rapidly developing artistic styles of the early twentieth century, to the new media of the contemporary period.These works of art also shine a light on the role and importance of plants and flowers in everyday life. They illustrate changing floral fashions, as well as highlighting flowers in their various forms - cut flowers, pot plants and gardens. And along the way you'll encounter many of Australia's most significant artists, including John Glover, Arthur Streeton, Margaret Preston, Grace Cossington Smith, John Brack and Margaret Olley, as well as some of Australia's most beautiful, and sometimes intriguing, native flora, such as the waratah and Sturt's desert pea, not to mention perennial garden favourites like roses, sweet peas and daisies.Spectacular, intimate, engaging and meticulously researched - and full of interesting and quirky facts about the flowers and the artists themselves, Blooms and Brushstrokes is a book for art, flower and history lovers alike. ...Show more
$59.99
AUD
Category: Garden Design
Houseplants have the power to transform any room. With their lush foliage, structural beauty and air-purifying qualities, they help create indoor oases that bring a sense of tranquility to our busy lives. In Plantopedia, Lauren Camilleri and Sophia Kaplan from Leaf Supply present the definitive guide to keeping happy, healthy houseplants in any space. This guide features over 150 plant profiles including foliage plants, succulents, and cacti and rarer gems of the plant world. Each profile includes detailed care information including troubleshooting tips and tricks to ensure that your houseplants thrive. There are plants for all levels of indoor gardeners, from budding novices to green thumbs and beyond.   ...Show more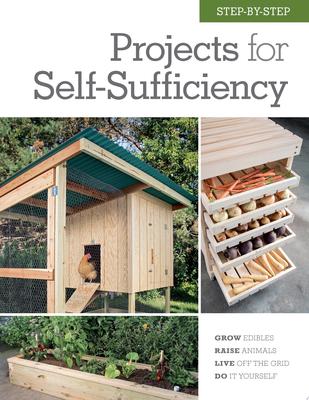 $39.99
AUD
Category: Garden Design
DIY the self-sufficient way with over 60 detailed projects. Get ready to be self-sufficient.Whether tackling the garden, raising animals, learning more about alternative energy, or bettering your storage and preservation, Step-by-Step Projects for Self-Sufficiency is the perfect starting point. Step-by- step instructions and photos will guide you through how to make over 60 complete projects. After all, DIY projects are more fun (and generally easier) when you approach them with helpful aides and tools you made yourself. Projects in this new volume include: -A portable chicken ark -Two types of beehives -Solar cookers -Firewood storage -A potato growing box -Hoophouses and greenhouses -Raised planting beds -Rainbarrels -A cider press -Compost bins -Drying racks With its clear plan drawings, precise instructions and detailed photos, Step-by-step Projects for Self Sufficiency makes DIY easier than ever. ...Show more

$49.99
AUD
Category: Garden Design
Colour and a sense of fun are central to the RICE ethos. Fresh from the success of her first interiors book, Happy Home, Charlotte has taken the RICE style outside. This is a fun-loving collection of outdoor decorating and styling solutions, from seating and other furniture to lighting ideas, creating b anners and buntings, table settings and picnic areas, spaces for parties and gatherings. Taking in garden rooms, outdoor spaces such as cabins, canopies and dining areas as well as moveable spaces such as vintage vans and tents, Charlotte brings her everyday magic and glorious sense of relaxed living with bright colour to every corner of the garden. Whether you own a city verandah, country field or a small courtyard there are outdoor decorating ideas here for everyone. ...Show more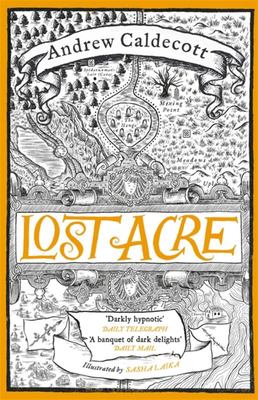 $22.99
AUD
Category: Gardening | Series: Rotherweird Ser.
'Intricate and crisp, witty and solemn' Hilary Mantel, Man Booker Prize-winning author of Wolf Hall on Rotherweird APOCALYPSE NOW? Geryon Wynter, the brilliant Elizabethan mystic, has achieved resurrection and returned to present-day Rotherweird. But after the chaos of Election Day, how can a stranger from another time wrest control? And for what fell purpose is Wynter back? His dark conspiracy reaches its climax in this unique corner of England, where the study of history is forbidden and neither friend nor foe are quite what they seem. The stakes could not be higher, for at the endgame, not only Rotherweird is under threat. The future of mankind itself hangs in the balance. 'Baroque, Byzantine and beautiful - not to mention bold. An enthralling puzzle picture of a book' M. R. Carey, bestselling author of The Girl With All The Gifts on Rotherweird ...Show more
$70.00
AUD
Category: Garden Design
The Australian garden was born mid-century, a time of postwar confidence and growing national identity. Gardens became outdoor rooms for recreation and healthy living - removing the barriers between inside and out - and bold designs celebrated native Australian plants. The mid-century modern aesthetic has seen a revival in recent years, with contemporary garden designers reinterpreting the optimism, innovation and independence of that era. The gardens in Living Outside speak to an Australia that draws on the confidence of the last century while pushing the boundaries of experimentation, all to rise to the environmental and social challenges of today. The featured projects embrace their unique surrounding landscapes, from coastal cliffs and expansive grassland to tropical forest and even urban neighbourhoods. They also reflect a return to modernism - not just the look and feel, but also the functionality and values of invention, conservation, wellbeing.These gardens are more than just ornamental backdrops: they provide shade for neighbourhoods, food for pollinating insects, habitat for wildlife, hubs for both social interaction and moments of respite. They are platforms for research into resilient futures, experiments in sustainability and places for families to grow. They have been designed in response to their contexts and exemplify the singular and joyous spaces that can result from a deep appreciation of place.   ...Show more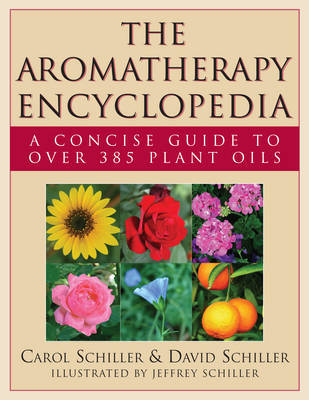 $32.99
AUD
Category: Gardening
The power of essential oils and aromatherapy has been understood and studied for thousands of years. The ancient Egyptians are still respected as expert practitioners in the science of natural essential oils, and much of their medical and cosmetic expertise in this field remains unexcelled to this day. While much of the knowledge of the Egyptians has been lost for many centuries, the importance of these aromatic oils and their use, has continued in every culture across the ages.Today, the use of essential oils is growing rapidly as both science and society are recognising the benefits and life-enhancing properties of these precious substances. Aromatic essences can have a direct effect on our health, reduce our stress levels and enable us to have a better overall outlook on life, as well as improve our relationship with our natural environment. Much research has been done regarding the uses of the many oils available to us, as well as into the methods of preparation, creation and application of the oils. We see this increase in interest reflected in the hundreds of scented products now being sold promising relaxation, better sleep and many other benefits.The encyclopedia includes a general introduction to proper safety, preparation and usage of the oils, detailed descriptions of the essential oils, carrier oils and infused oils, detailing their derivation and history, documented properties and aromatherapy methods of use. Useful tools for those interested in working with the oils include a category listing of oil properties, a quick reference when looking for an essential oil for a specific purpose and cross-reference lists from botanical names to common names. ...Show more
$49.99
AUD
Category: Garden Design
A treasure trove of Bunny Mellon's garden design philosophy and advice from her personal archive. Garden Secrets of Bunny Mellon is for anyone who has enjoyed time spent in a garden, from aspiring garden makers to those who manage large estates. This collection is comprised of extracts from Bunny's own writings and garden notes, as well as photographs and drawings from her archive. Chapters are organized by Atmosphere (sky, horizon, shadows), Climate, Light, Space, Shape, Maintenance, and more--readers will feel as if Bunny Mellon has come alongside as a gardening guide and friend. Bunny Mellon was of the affluent class and mingled along with her husband, Paul Mellon, in the circles of the East Coast gentry of the Kennedy and Reagan eras. But Mrs. Mellon, as she was respectfully called by those professional gardeners who worked with her most, wasn't snooty about social position or afraid to get her hands dirty in the rich soil of her family's Virginia farm. Beyond this, Bunny Mellon was known nationally and internationally as a style icon of her time, enjoying friendships with Givenchy, the Kennedys, and the like. Her personal passion was for design, and that was exhibited in her fashion and her garden. A late acquaintance, Linda Holden learned that Bunny wanted to write a gardening book but never found the time. Searching the family's archive after Mrs. Mellon's death, the editors--whom all shared personal relationships with Bunny--discovered a trove of photographs, illustrations, and writings and have now turned it into the how-to gardening book Bunny had hoped to write. Linda Jane Holden is the author of The Gardens of Bunny Mellon, published October 2018. Thomas Lloyd , grandson of Bunny Mellon, is president of the Gerard B. Lambert Foundation which was established by Bunny Mellon to honor her father. Bryan Huffman is an interior designer based in Charlotte, NC with a client base that spans the East Coast and extends into Texas. P. Allen Smith is the TV host of P. Allen Smiths Garden Home and P. Allen Smith's Garden to Table. He is a garden designer, conservationist, and lifestyle expert. ...Show more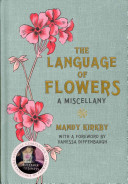 $24.99
AUD
Category: Flowers
A beautiful gift book celebrating the forgotten language of flowers. "A flower is not a flower alone; A thousand thoughts invest it"All over the world, flowers are an integral part of human culture whether it is the perfect table centre for a wedding, a beautiful bouquet for a birthday, a message of tha nks, or to pay one's respect at a funeral. But, while everyone knows that red roses signify love, few may realise that an entire language of flowers exists with every bloom, folliage and plant having a particular emotion attached, be it hazel for reconcilliation, wisteria for welcome or ivy for fidelity. This unique language was created by the romantic early Victorians who carefully planned every bouquet and posy so as to deliver a desired message. Bringing the language to a new generation, this beautifully illustrated miscellany contains fifty profiled flowers, a dictionary searchable by emotion, and ideas for creating bouquets and arrangements for specific occasions. This gift book is a novel present that any flower lover will want to own. ...Show more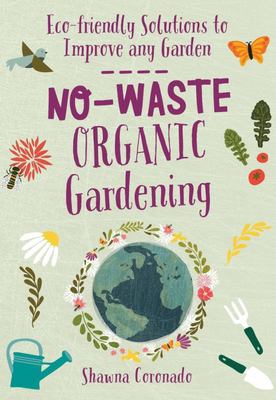 $29.99
AUD
Category: Gardening | Series: No-Waste Gardening Ser.
In this second book in the internationally successful No-Waste Gardening series, learn how to recycle and repurpose your way to a successful, productive, and eco-friendly organic garden In No-Waste Organic Gardening, author Shawna Coronado guides you toward a more sustainable landscape with dozens of ti ps, tricks, and solutions that save you time and money--all while saving the planet, too. A revision of Shawna's previous title, 101 Organic Gardening Hacks, this new book tackles waste-reducing gardening in a clever, accessible way. Learn how to: Upcycle household discards to grow seedlings Turn yard debris into "black gold" in a DIY compost bin Control pests with traps made from household discards Build a rain barrel from an old trash can Mix up your own potting soil to reduce plastic bag waste Protect spring plantings with repurposed jugs, jars, and containers Build a new raised bed with everyday items—no power tools required! Plus, you'll find solutions to common garden problems and plenty of innovative and resourceful ways to reduce your outgoing waste. Conquering the increasingly important art of responsible gardening is a whole lot easier than you might think, with help from No-Waste Organic Gardening. For more advice on living waste-free, explore the first book in the No-Waste Gardening series, No-Waste Kitchen Gardening. ...Show more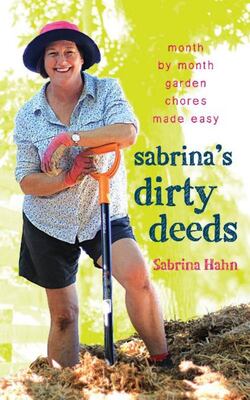 $19.99
AUD
Category: Gardening
Gardening goddess Sabrina Hahn has never been afraid of getting dirty, and nor should you! Packed full of useful information from January right through to December, Sabrina's Dirty Deeds is a hands-on guide for what to do in your garden and when to do it. With great tips for chores in your climate zone, this little book will help keep your garden thriving all year round. ...Show more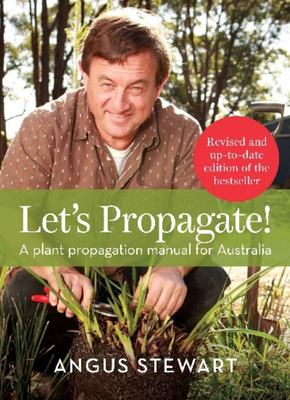 $35.00
AUD
Category: Gardening
If you're a gardener who buys everything from the standard and limited nursery range, then you are missing out on one of the most satisfying of all human endeavours propagating your own plants. Let's Propagate is for anyone interested in hands-on propagation in Australia, either professionally or in the home garden. ...Show more