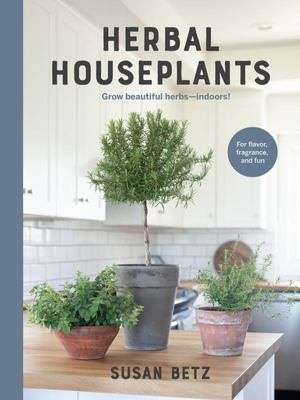 $35.00
AUD
Category: Gardening
Discover the joys of growing herbs indoors as houseplants and meet the best varieties for cooking, crafting, and all-around enjoyment. Hey, houseplant lovers: Are you ready to up your growing game? Whether your green thumb is weathered and worn or shiny and new, get ready to branch out and step into the world of growing your own herbs-indoors! There's no better place to start this adventure than with Herbal Houseplants. Inside the beautifully illustrated pages, author and expert herbalist Susan Betz lets you in on a little secret: Herbs make great houseplants. And, you don't need fancy grow lights, expensive potting soil, or high-end equipment to grow them. All you need is a sunny windowsill and the right plant. Learn which herbs perform best as houseplants, how to care for them, and even how to harvest and use your homegrown herbs for culinary creations, household cleaning products, herbal teas, handmade crafts, and more. In Herbal Houseplants you'll learn: • The basics of caring for herbs indoors • How to keep indoor herbs productive and pest free • Tips for choosing the best herbs for indoor growing • Essential advice for watering, fertilizing, and harvesting • Dozens of recipes and DIY projects for enjoying your herbal harvest • How to grow exotic herbs, like patchouli, tulsi, and Corsican mint From parsley and thyme to sage and lemongrass-and many herbs in between-tending and enjoying herbal houseplants pays big rewards for little effort. ...Show more
$29.95
AUD
Category: Gardening
Most Australian grasses are as spectacularly beautiful as the finest the rest of the world has to offer, while naturally being better adapted to the varied Australian climates. This book describes around 200 species of grasses, sedges, rushes, grasstrees and related plants.
$24.99
AUD
Category: Gardening
'The wisest book I've read for many years ... Much more than a gardening book, much more than a guide to mental health ... Hugely recommended' Stephen Fry THE SUNDAY TIMES BESTSELLER How can getting outdoors help us to look after our mental health? In a powerful combination of contemporary neuroscien ce, psychoanalysis and brilliant storytelling, The Well Gardened Mind investigates the magic that many gardeners have known for years - working with nature can radically transform our health, wellbeing and confidence. Prisoners given the chance to grow plants are less likely to reoffend. At-risk young people who get their hands in the soil are more likely to stay in education. Elderly people who garden live longer and have a better quality of life. Sue Stuart-Smith tells brilliant, illuminating stories of people struggling with stress, depression, trauma and addiction, from asylum seekers to veterans, inner-city young people to the retired. This is a glorious book of science, insight and anecdote that shows how our understanding of nature and its restorative powers is only just beginning to flower. 'An important and timely book ... Beautifully written, drawing on a lifetime's experience as both a clinician and a gardener, and I urge everyone to read it' MONTY DON 'Riveting, inspiring and often very moving ... A lively, compassionate exhortation for us all to get our hands back in the soil' ISABELLA TREE 'A compelling and deeply moving account of how profoundly our wellbeing can be affected through contact with gardening and the natural world ... Read it' EDMUND DE WAAL ...Show more
$49.99
AUD
Category: Gardening
Discover what to do when with this ultimate gardening guide. Gardening Through the Year in Australia takes you systematically through the year, each chapter looking in-depth at one month at a time. A handy 'To Do' list, along with 'Last Chance' reminders and 'Get Ahead' tips, gives you an overview of th e month's tasks, followed by an inspirational gallery of 'Star Plants' to showcase the visual highlights of the month. The rest of each chapter is packed with advice on plant care, maintaining garden features and what to prune when, with illustrated step-by-step projects and gardening ideas. A photographic A-Z appendix of nearly 350 plants provides detailed information on growing habit and care. This updated edition features brand-new visual galleries that showcase a gardening year at-a-glance, with inspirational ideas for achieving colour, scent or eye-catching foliage in your garden for every month of the year. Each month has updated 'Weather Watch' and plant care information. Packed with essential gardening advice, Gardening Through the Year is the must-have book for new gardeners and a trusty reference for old hands. ...Show more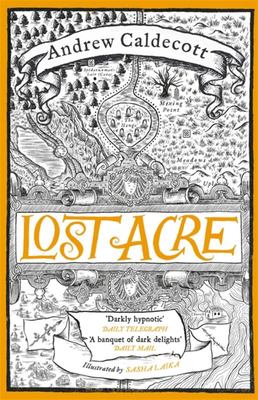 $22.99
AUD
Category: Gardening | Series: Rotherweird Ser.
'Intricate and crisp, witty and solemn' Hilary Mantel, Man Booker Prize-winning author of Wolf Hall on Rotherweird APOCALYPSE NOW? Geryon Wynter, the brilliant Elizabethan mystic, has achieved resurrection and returned to present-day Rotherweird. But after the chaos of Election Day, how can a stranger from another time wrest control? And for what fell purpose is Wynter back? His dark conspiracy reaches its climax in this unique corner of England, where the study of history is forbidden and neither friend nor foe are quite what they seem. The stakes could not be higher, for at the endgame, not only Rotherweird is under threat. The future of mankind itself hangs in the balance. 'Baroque, Byzantine and beautiful - not to mention bold. An enthralling puzzle picture of a book' M. R. Carey, bestselling author of The Girl With All The Gifts on Rotherweird ...Show more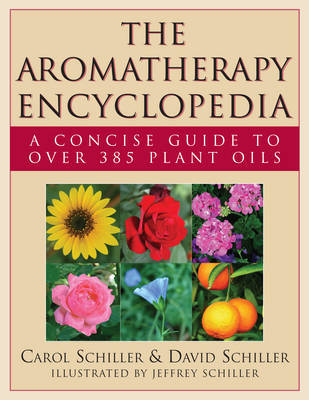 $32.99
AUD
Category: Gardening
The power of essential oils and aromatherapy has been understood and studied for thousands of years. The ancient Egyptians are still respected as expert practitioners in the science of natural essential oils, and much of their medical and cosmetic expertise in this field remains unexcelled to this day. While much of the knowledge of the Egyptians has been lost for many centuries, the importance of these aromatic oils and their use, has continued in every culture across the ages.Today, the use of essential oils is growing rapidly as both science and society are recognising the benefits and life-enhancing properties of these precious substances. Aromatic essences can have a direct effect on our health, reduce our stress levels and enable us to have a better overall outlook on life, as well as improve our relationship with our natural environment. Much research has been done regarding the uses of the many oils available to us, as well as into the methods of preparation, creation and application of the oils. We see this increase in interest reflected in the hundreds of scented products now being sold promising relaxation, better sleep and many other benefits.The encyclopedia includes a general introduction to proper safety, preparation and usage of the oils, detailed descriptions of the essential oils, carrier oils and infused oils, detailing their derivation and history, documented properties and aromatherapy methods of use. Useful tools for those interested in working with the oils include a category listing of oil properties, a quick reference when looking for an essential oil for a specific purpose and cross-reference lists from botanical names to common names. ...Show more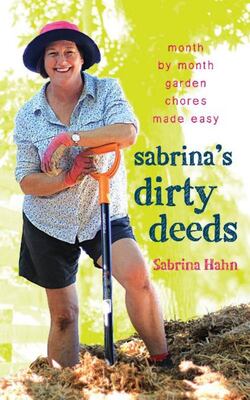 $19.99
AUD
Category: Gardening
Gardening goddess Sabrina Hahn has never been afraid of getting dirty, and nor should you! Packed full of useful information from January right through to December, Sabrina's Dirty Deeds is a hands-on guide for what to do in your garden and when to do it. With great tips for chores in your climate zone, this little book will help keep your garden thriving all year round. ...Show more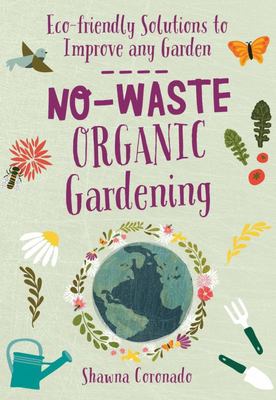 $29.99
AUD
Category: Gardening | Series: No-Waste Gardening Ser.
In this second book in the internationally successful No-Waste Gardening series, learn how to recycle and repurpose your way to a successful, productive, and eco-friendly organic garden In No-Waste Organic Gardening, author Shawna Coronado guides you toward a more sustainable landscape with dozens of ti ps, tricks, and solutions that save you time and money--all while saving the planet, too. A revision of Shawna's previous title, 101 Organic Gardening Hacks, this new book tackles waste-reducing gardening in a clever, accessible way. Learn how to: Upcycle household discards to grow seedlings Turn yard debris into "black gold" in a DIY compost bin Control pests with traps made from household discards Build a rain barrel from an old trash can Mix up your own potting soil to reduce plastic bag waste Protect spring plantings with repurposed jugs, jars, and containers Build a new raised bed with everyday items—no power tools required! Plus, you'll find solutions to common garden problems and plenty of innovative and resourceful ways to reduce your outgoing waste. Conquering the increasingly important art of responsible gardening is a whole lot easier than you might think, with help from No-Waste Organic Gardening. For more advice on living waste-free, explore the first book in the No-Waste Gardening series, No-Waste Kitchen Gardening. ...Show more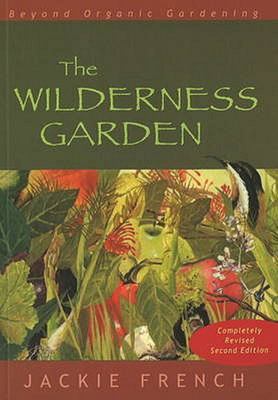 $24.95
AUD
Category: Gardening
There's no need to water your garden! Or weed, prune, spray or dig it! In her decades of watching the bush and the animals around her, and of experimenting with hundreds of new growing strategies, Jackie has learnt to grow things by letting the plants - and nature - do most of the work for her. And, wit h "The Wilderness Garden", you can learn to do that too! ...Show more
$30.00
AUD
Category: Gardening
Growing Australian Native Plants from Seed is the most comprehensive book available on growing native plants from seed. The practical book includes information on how to germinate seeds, growing seedlings in containers and species suitable for direst seeding. Details are provided on growing over one tho usand native plant genera and thousands of individual species. ...Show more
$21.95
AUD
Category: Gardening
Step into the world of our least admired botanical companions. Peel back the layers of prejudice and discover the finer side of the plants we call weeds. An astonishing number are either edible or medicinal, and have deep and sometimes bizarre connections to human history.With chapters on:* Appreciating Weeds* Top-20 Edible and Medicinal Weeds* Other Weeds* Weedy Recipes* Weeds in the Garden* Resources ...Show more