$29.99
AUD
Category: Asian | Reading Level: very good
THE TOP 5 SUNDAY TIMES BESTSELLER LONGLISTED FOR THE BAILLIE GIFFORD PRIZE FOR NON-FICTION 2019 'Dalrymple is a superb historian with a visceral understanding of India - A book of beauty' Gerard DeGroot, The Times In August 1765 the East India Company defeated the young Mughal emperor and forced him to establish in his richest provinces a new administration run by English merchants who collected taxes through means of a ruthless private army what we would now call an act of involuntary privatisation. The East India Company's founding charter authorised it to 'wage war' and it had always used violence to gain its ends. But the creation of this new government marked the moment that the East India Company ceased to be a conventional international trading corporation dealing in silks and spices and became something much more unusual- an aggressive colonial power in the guise of a multinational business. In less than four decades it had trained up a security force of around 200,000 men twice the size of the British army and had subdued an entire subcontinent, conquering first Bengal and finally, in 1803, the Mughal capital of Delhi itself. The Company's reach stretched until almost all of India south of the Himalayas was effectively ruled from a boardroom in London. The Anarchy tells the remarkable story of how one of the world's most magnificent empires disintegrated and came to be replaced by a dangerously unregulated private company, based thousands of miles overseas in one small office, five windows wide, and answerable only to its distant shareholders. In his most ambitious and riveting book to date, William Dalrymple tells the story of the East India Company as it has never been told before, unfolding a timely cautionary tale of the first global corporate power.   ...Show more
$34.99
AUD
Category: World Wars | Reading Level: Picture Book
A young WWI soldier's unauthorized visit home has dire consequences in a haunting story reimagined in miniature tableaux.   About one hundred years ago, the whole world went to war. The war was supposed to last months. It lasted years.   It is Christmastime, 1914, and World War I rages. A young French s oldier named Pierre had quietly left his regiment to visit his family for two days, and when he returned, he was imprisoned. Now he faces execution for desertion, and as he waits in isolation, he meditates on big questions: the nature of patriotism, the horrors of war, the joys of friendship, the love of family, and how even in times of danger, there is a whole world inside every one of us. And how sometimes that world is the only refuge. Its publication coinciding with the centennial of the signing of the Treaty of Versailles, this moving and sparely narrated story, based on true events, is reenacted in fascinating miniature scenes that convey the emotional complexity of the tale. Notes from the creators explore the innovative process and their personal connection to the story. ...Show more
$34.99
AUD
Category: General History
In the late 1990s, John Baker was known as a purveyor of quality rare and old wines. Always entrepreneurial and up for adventure, John was the perfect person for an occasional business partner, Andrew Simon, to approach with a mysterious wine list that was foreign to anything John, or his second-in-comm and, Kevin Hopko, had ever come across. The list was discovered to be a comprehensive catalogue of the wine collection of Nicholas II, the last Czar of Russia. The wine had become the property of the state after the Russian Revolution of 1918, during which Nicholas and his entire family were executed. Now owned by Stalin, the wine was discretely removed to a remote Georgian winery when Stalin was concerned the advancing Nazi army might overrun Russia, and inevitably loot artefacts and treasures. Half a century later, the wine was rumoured to be hidden underground and off any known map. John and Kevin embarked on an audacious, colourful and potentially dangerous journey to Georgia to discover if the wines actually existed; if the bottles were authentic and whether the entire collection could be bought and transported to a major London auction house for sale. Stalin's Wine Cellar is a wild, sometimes rough ride in the glamorous world of high end wine. The cast of characters include Stalin, Hitler, Czar Nicholas II and a motley bunch of Georgian businessmen/cowboys toting handguns, in the early days of Russian business development that led to the world of Putin and oligarchs. ...Show more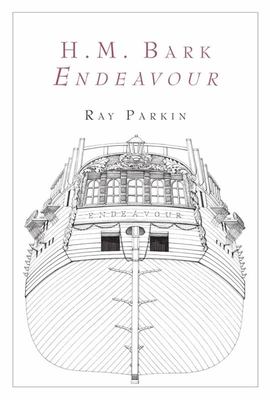 $200.00
AUD
Category: Marine Exploration
Here, in one accessible volume, is Ray Parkin's highly acclaimed and multi-award winning study of Captain James Cook's Endeavour. This incomparable book is a unique account of a great journey-Endeavour's voyage up the east coast of Australia in 1770-and a remarkable re-creation of the experience of bein g on board ship. Parkin draws on meticulous research to reveal what the Endeavour looked like, how it sailed, how it smelled, what daily life would have been like for those on board. How many strands of yarn were in the ship's cable? (954.) Did the ship have a lightning conductor? (Yes.) What was the diameter of her main mast? (21 inches.) These details are illustrated by plans and figures depicting the ship's architecture and construction, its deck plan, rigging, sails, armament, boats, cables, anchors and accommodation, all beautifully drawn by Parkin. A composite log of Endeavour's voyage-extracts from journals kept by those on board-is supplemented by an interpretive commentary and explanatory charts. H.M. Bark Endeavour is an absorbing book- discursive, erudite, at times poetic, full of wisdom, insight and information. ...Show more
$39.99
AUD
Category: European
ABC broadcaster and bestselling author of Ghost Empire and Saga Land, Richard Fidler is back with a personally curated history of the magical city that is Prague. In 1989, Richard Fidler was living in London as part of the provocative Australian comedy trio The Doug Anthony All Stars when revolution bro ke out across Europe. Excited by this galvanising historic, human, moment, he travelled to Prague, where a decrepit police state was being overthrown by crowds of ecstatic citizens. His experience of the Velvet Revolution never let go of him. Thirty years later Fidler returns to Prague to uncover the glorious and grotesque history of Europe's most instagrammed and uncanny city: a jumble of gothic towers, baroque palaces and zig-zag lanes that has survived plagues, pogroms, Nazi terror and Soviet tanks. Founded in the ninth Century, Prague gave the world the golem, the robot, and the world's biggest statue of Stalin, a behemoth that killed almost everyone who touched it. Fidler tells the story of the reclusive emperor who brought the world's most brilliant minds to Prague Castle to uncover the occult secrets of the universe. He explores the Black Palace, the wartime headquarters of the Nazi SS, and he meets victims of the communist secret police. Reaching back into Prague's mythic past, he finds the city's founder, the pagan priestess Libussa who prophesised: I see a city whose glory will touch the stars. Following the story of Prague from its origins in medieval darkness to its uncertain present, Fidler does what he does so well - curates an absolutely engaging and compelling history of a place. You will learn things you never knew, with a tour guide who is erudite, inquisitive, and the best storyteller you could have as your companion.  ...Show more
$29.99
AUD
Category: World Wars
He escaped from Singapore's Changi prisoner of war camp to become one of Australia's greatest World War II guerrilla fighters. 'The way I look at it is this...When you're behind the line and get yourself into trouble, you've got to get your bloody self out irrespective of anybody else. That's why I lik e it.'Scottish-born but a Queenslander to the bone, Jock McLaren was a true Australian hero. As a prisoner he escaped twice, first from Changi and later from the infamous Sandakan POW camp in Borneo. After paddling a dugout canoe across open sea, he fought for two years with American-led Filipino guerrillas, his exploits so audacious the Japanese put a price on his head.At the helm of his 26-foot whaleboat, the Bastard, McLaren sailed brazenly into enemy-held harbours, wreaking havoc with his mortar and machine guns before heading back out to sea. In early 1945 he joined Australia's secretive Z Special Unit, parachuting into Borneo to carry out reconnaissance and organise anti-Japanese resistance ahead of Allied landings. He cheated death on numerous occasions and saved his own life by removing his appendix without anaesthetic, using 'two large dessert spoons' and a razor blade. Drawing on Allied and Japanese wartime documents, Bastard Behind the Lines brings the story of a courageous digger vividly to life and throws light on a rarely explored aspect of Australia's Pacific war.  ...Show more
$29.99
AUD
Category: Australian History | Series: City Ser.
A year in Melbourne's city life told in diary form, this contemporary and personal portrait depicts major events from the Australian heat wave, which culminated in more than 400 bushfires, to the destructive deluge of a hailstorm. While walking through Melbourne's oldest suburb to its largest market, ex periencing an Australian Rules Football game, and attending the comedy festival, writer Sophie Cunningham journeys deep into her own recollections of the city she grew up in, and tells stories from its history. She strolls by Melbourne's rivers and creeks and considers the history of the wetlands and river that sit at Melbourne's heart, for it is water--the corralling of it, the excess of it, the squandering of it, the lack of it--that defines Melbourne's history, its present, and its future. ...Show more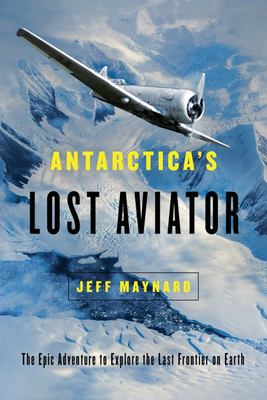 $29.99
AUD
Category: Marine Exploration
The astonishing voyage of the first solo crossing of Antarctica by the unlikeliest of arctic explorers. By the 1930s, no one had yet crossed Antarctica, and its vast interior remained a mystery frozen in time. Hoping to write his name in the history books, wealthy American Lincoln Ellsworth announced h e would fly across the unexplored continent. And to honor his hero, Wyatt Earp, he would carry his gun belt on the flight. The main obstacles to Ellsworth's ambition were numerous: he didn't like the cold, he avoided physical work, and he couldn't navigate. Consequently, he hired the experienced Australian explorer, Sir Hubert Wilkins, to organize the expedition on his behalf. While Ellsworth battled depression and struggled to conceal his homosexuality, Wilkins purchased a ship, hired a crew, and ordered a revolutionary new airplane constructed. The Ellsworth Trans-Antarctic Expeditions became epics of misadventure, as competitors plotted to beat Ellsworth, pilots refused to fly, crews mutinied, and the ship was repeatedly trapped in the ice. Finally, in 1935, Ellsworth took off to fly from the Weddell Sea to the Ross Sea. A few hours after leaving, radio contact with him was lost and the world gave him up for dead. Antarctica's Lost Aviator brings alive one of the strangest episodes in polar history, using previously unpublished diaries, correspondence, photographs, and film to reveal the amazing true story of the first crossing of Antarctica and how, against all odds, it was achieved by the unlikeliest of heroes. ...Show more
$32.99
AUD
Category: Military
Written with Matt Eversmann, the real-life hero of Black Hawk Down, James Patterson brings us true stories of life on the battlefront In Walk in My Combat Boots, men and women from all branches of the US military - Army, Navy Air Force, Marine Corps - share the moments of their service that matter most. These powerful true stories of courage, honour and duty from those who have sacrificed are at once humbling and inspiring. What defines them is the shared ethos- 'We all need to serve something bigger than ourselves.' Whether they're jumping out of planes, being shot at on the ground, or feeling like they might never get back home, 'When the fear shows up,' explains a Marine Corps rifleman, 'I tell myself I can do it - I will do it. And I do.' From armour technicians and tank commanders to truck drivers, from combat medics and flight nurses to psychological operatives, from training to deployment in country all across the globe - and post-tour life on the home front - each and every one of these heroes embodies the warrior spirit in their daily work. ...Show more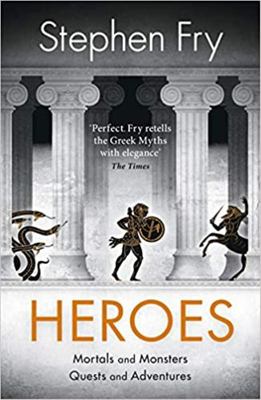 Heroes
by Stephen Fry
$45.00
AUD
Category: Ancient Civilisations | Series: Stephen Fry's Greek Myths Ser.
Few mere mortals have ever embarked on such bold and heart-stirring adventures, overcome myriad monstrous perils, or outwitted scheming vengeful gods, quite as stylishly and triumphantly as Greek heroes. Join Jason aboard the Argo as he quests for the Golden Fleece. See Atalanta - who was raised by bea rs - outrun any man before being tricked with golden apples. Witness wily Oedipus solve the riddle of the Sphinx and discover how Bellerophon captures the winged horse Pegasus to help him slay the monster Chimera. Heroesis the story of what we mortals are truly capable of - at our worst and our very best. ...Show more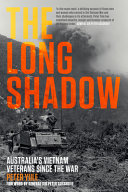 $49.99
AUD
Category: Vietnam
'Most veterans were either alcoholics or workaholics and I fitted into the latter category.' — Chris Cannin (6RAR, 1967; 7RAR, 1967-68) 'When I look back and I see what I used to do … there were a lot of things wrong that I would never ever admit to at the time … I thought I was fine, but I wasn't.' — A lan Thornton (17 CONSTRUCTION SQUADRON, 1968–69)The medical and psychological legacies of the Vietnam War are major and continuing issues for veterans, their families and the community, yet the facts about the impact of Agent Orange, post-traumatic stress disorder and other long-term health aspects are little understood. The Long Shadow sets the record straight about the health of Vietnam veterans and reveals a more detailed and complex picture.Profiling the stories of the veterans themselves, this comprehensive and authoritative book is a pioneering work of history on the aftermath of war. It takes a broad approach to the medical legacies, exploring the post-war experiences of Vietnam veterans, the evolution and development of the repatriation system in the post-Vietnam decades and the evolving medical understanding of veterans' health issues. ...Show more
$29.99
AUD
Category: General History
Based on the true scandal that rocked the court of James I, A Net for Small Fishes is the most gripping novel you'll read this year- an exhilarating dive into the pitch-dark waters of the Jacobean court. Frances Howard has beauty and a powerful family and is the most unhappy creature in the world. Anne Turner has wit and talent but no stage on which to display them. Little stands between her and the abyss of destitution. When these two very different women meet in the strangest of circumstances, a powerful friendship is sparked. Frankie sweeps Anne into a world of splendour that exceeds all she imagined - a Court whose foreign king is a stranger to his own subjects; where ancient families fight for power, and where the sovereign's favourite may rise and rise so long as he remains in favour. With the marriage of their talents, Anne and Frankie enter this extravagant, savage hunting ground, seeking a little happiness for themselves. But as they gain notice, they also gain enemies; what began as a search for love and safety leads to desperate acts that could cost them everything. ...Show more