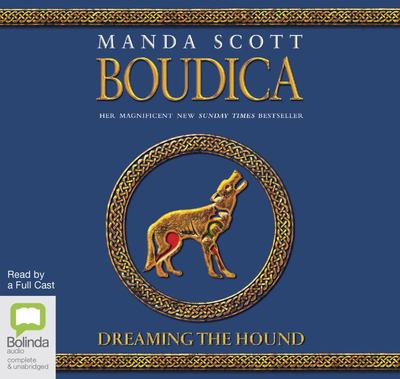 Boudica: Dreaming the Hound
by Manda Scott; Philip Stevens (Read by); Jerome Flynn (Read by); Liza Goddard (Read by)
$49.95
AUD
Category: British | Series: Boudica Ser.
AD 57: much of Britannia has been under Roman occupation for over ten years and tribes pay costly tithes to the Emperor in return for the right to continue living on their own lands.On the sacred isle of Mona, the Boudica or 'Bringer of Victory' as Breaca has long been hailed, now knows for certain that her lover, Caradoc - betrayed, captured and kept hostage in Rome - will never return to her. She leaves Mona, where she and her warriors have been waging a guerilla war, and takes the fight to the Eceni heartland where it is needed most. With her are her children, Cunomar and Grainne, and her best friend from childhood, ex-lover and dreamer, Airmid.But the once proud Eceni are a downtrodden and defeated people who are forbidden on pain of death to worship their old gods. Across the sea in Hibernia, Breaca's half-brother, Bán, is struggling to make peace with his fractured past. Soon, provoked by Roman aggression, he will sail to Britannia where he and Breaca will face down the might of Rome in the bloodiest revolt the western world has ever known. ...Show more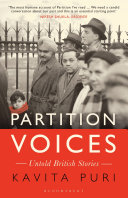 $22.99
AUD
Category: British
'The most humane account of partition I've read ... We need a candid conversation about our past and this is an essential starting point' Nikesh Shukla, Observer'The book of 2019 that opened my eyes more than anything else. Seminal work, beautifully told' Emily MaitlisThe division of the Indian subconti nent in 1947 into India and Pakistan saw millions uprooted and resulted in unspeakable violence. It happened far away, but it would shape modern Britain.Dotted across homes in Britain are people who were witnesses to one of the most tumultuous events of the twentieth century. But their memory of Partition has been shrouded in silence. In her eye-opening and timely work, Kavita Puri uncovers remarkable testimonies from former subjects of the Raj who are now British citizens - including her father. Weaving a tapestry of human experience over seven decades, Puri reveals a secret history of ruptured families and friendships, extraordinary journeys and daring rescue missions that reverberates with compassion and loss. It is a work that breaks the silence and confronts the difficult truths at the heart of Britain's shared past with South Asia. ...Show more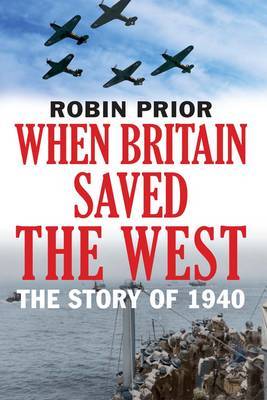 $52.95
AUD
Category: British
From the comfortable distance of seven decades, it is quite easy to view the victory of the Allies over Hitler's Germany as inevitable. But in 1940 Great Britain's defeat loomed perilously close, and no other nation stepped up to confront the Nazi threat. In this cogently argued book, Robin Prior delves into the documents of the time-war diaries, combat reports, Home Security's daily files, and much more-to uncover how Britain endured a year of menacing crises. The book reassesses key events of 1940-crises that were recognized as such at the time and others not fully appreciated. Prior examines Neville Chamberlain's government, Churchill's opponents, the collapse of France, the Battle of Britain, and the Blitz. He looks critically at the position of the United States before Pearl Harbor, and at Roosevelt's response to the crisis. Prior concludes that the nation was saved through a combination of political leadership, British Expeditionary Force determination and skill, Royal Air Force and Navy efforts to return soldiers to the homeland, and the determination of the people to fight on "in spite of all terror." As eloquent as it is controversial, this book exposes the full import of events in 1940, when Britain fought alone and Western civilization hung in the balance. ...Show more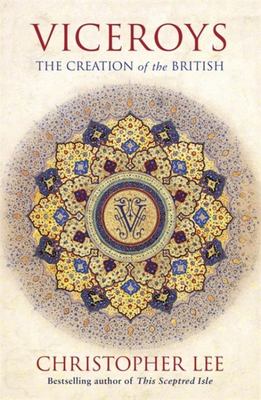 $32.99
AUD
Category: British
Viceroys is the story of the British aristocracy sent to govern India during the reigns of five British monarchs. It is also the story of how the modern British identity was established. British history from the Hundred Years War onwards gives an impression of how the British were seen. It is a misconce ption or more kindly, a British view. Until the nineteenth century the British did not have an identity readily recognized throughout the world. Even the Elizabethans were never established other than as great individuals. From 1815, an image of Britain as the first superpower was built that would make do until even the twenty first century. Direct rule in the name of a long-lived queen and the consequential superlatives of style and theatre of conquest had the whole world believing that it knew the secret of that British identity. To be white and British even at the lowest social level was enough to command and to be white, British and aristocratic was enough to rule. By the end of Victoria's reign a quarter of the world saluted the authority of the British identity. It took until the second half of the twentieth century for even the Americans to question that authority. The token in that identity, the plumed viceroy whose quarterings linked everyone who held that office to the aristocracy that was the guardian of that image, is not just an illusion. Viceroys is not a chronological biography of each viceroy from Canning to Mountbatten. It is instead, the story of the viceregal caste. It is the supreme view of the British in India, describing the sort of people who went out and the sort of people they were on their return. It is the story of utter power and what men did with it. Viceroys will come to a conclusion as to what created the international identity of the British that was cherished well into the twentieth century. It was and is an identity that has coloured in the worst pictures of the British character and ambition as seen by modern radicalized people and loyalties around the globe. Ironically, it is in part the answer to how was it that such a small offshore European island people believed themselves to have the right to sit at the highest institutional tables and judge what is right and what is unacceptable in other nations and institutions. ...Show more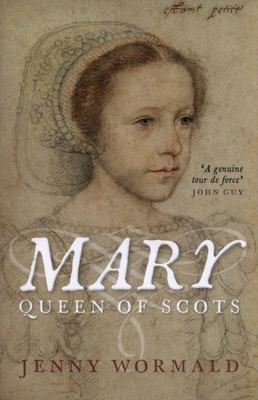 $22.99
AUD
Category: British | Series: The\Stewart Dynasty in Scotland Ser.
Mary Stuart, Queen of Scots, has long been portrayed as one of history's romantically tragic figures. Devious, naïve, beautiful and sexually voracious, often highly principled, she secured the Scottish throne and bolstered the position of the Catholic Church in Scotland. Her plotting, including probable involvement in the murder of her husband Lord Darnley, led to her flight from Scotland and imprisonment by her equally ambitious cousin and fellow queen, Elizabeth of England. Yet when Elizabeth ordered Mary's execution in 1587 it was an act of exasperated frustration rather than political wrath.Unlike biographies of Mary predating this work, this masterly study set out to show Mary as she really was - not a romantic heroine, but the ruler of a European kingdom with far greater economic and political importance than its size or location would indicate. Wormald also showed that Mary's downfall was not simply because of the 'crisis years' of 1565-7, but because of her way of dealing, or failing to deal, with the problems facing her as a renaissance monarch. She was tragic because she was born to supreme power but was wholly incapable of coping with its responsibilities. Her extraordinary story has become one of the most colourful and emotionally searing tales of western history, and it is here fully reconsidered by a leading specialist of the period. Jenny Wormald's beautifully written biography will appeal to students and general readers alike. ...Show more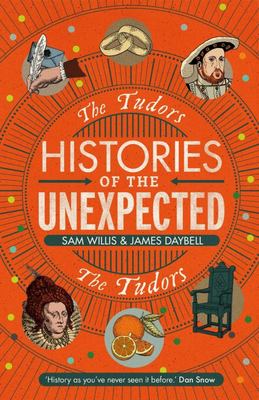 $19.99
AUD
Category: British | Series: Histories of the Unexpected Ser.
In this new series of short books under the Histories of the Unexpected brand, Sam Willis and James Daybell take on some of greatest historical subjects but in an entirely unexpected way.
$49.95
AUD
Category: British
At the Edge of the World: 3000BC-AD1603 In the first of Schama's epic trilogy, he takes us back to the beginnings of British history and the creation of a national identity. The great and wicked are all he re – Beckett and Thomas Cromwell, Robert the Bruce and Ann Boleyn, but so are countless more ordinary lives. They are all caught on the rich and teeming canvas on which Schama paints his brilliant portrait of the life of the British people. We stock all three volumes of Simon Schama's History of Britain. ...Show more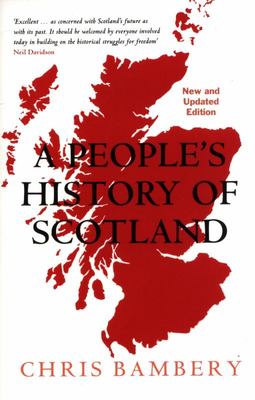 $22.99
AUD
Category: British
Should the people of Scotland end 411 years of British rule and become an independent country? Chris Bambery, a leading figure in the Scottish Independence campaign, seizes the opportunity to delve into the real and oft-forgotten history of Scotland. A People's History of Scotland is a corrective to the usual history of kings and queens, victorious battles and bloody defeats. Rather it tells the story that matters today, the story of freedom fighters, suffragettes, the workers of Red Clydesdale who fought for their rights, and the contemporary struggle for independence. It looks at the struggles for nationhood as well as for a socialist future, while also charting the lives of Scots who changed the world- from the real MacBeth, to the father of modern capitalism, Adam Smith, as well as campaigner Mary Brooksbank. This is a passionate cry for more than just independence but also for a nation that has socialist roots. ...Show more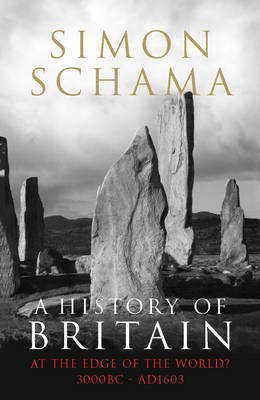 $39.95
AUD
Category: British | Reading Level: very good
'History clings tight but it also kicks loose,' writes Simon Schama at the outset of this, the first book in his three-volume journey into Britain's past. 'Disruption as much as persistence is its proper subject. So although the great theme of British history seen from the twentieth century is endurance , its counter-point, seen from the twenty-first, must be alteration.' Change - sometimes gentle and subtle, sometimes shocking and violent - is the dynamic of Schama's unapologetically personal and grippingly written history, especially the changes that wash over custom and habit, transforming our loyalties. At the heart of this history lie questions of compelling importance for Britain's future as well as its past: what makes or breaks a nation? To whom do we give our allegiance and why? And where do the boundaries of our community lie - in our hearth and home, our village or city, tribe or faith? What is Britain - one country or many? Has British history unfolded 'at the edge of the world' or right at the heart of it? Schama delivers these themes in a form that is at once traditional and excitingly fresh. The great and the wicked are here - Becket and Thomas Cromwell, Robert the Bruce and Anne Boleyn - but so are countless more ordinary lives: an Irish monk waiting for the plague to kill him in his cell at Kilkenny; and, a small boy running through the streets of London to catch a glimpse of Elizabeth I. They are all caught on the rich and teeming canvas on which Schama paints his brilliant portrait of the life of the British people: 'for in the end, history, especially British history with its succession of thrilling illuminations, should be, as all her most accomplished narrators have promised, not just instruction but pleasure.' ...Show more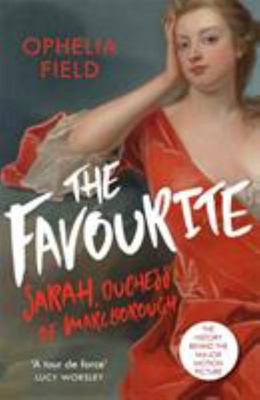 $22.99
AUD
Category: British
The scandalous true history of the duchess who became her beloved queen's blackmailer, published in a new and updated edition to coincide with the major motion picture starring Rachel Weisz with Olivia Colman and Emma Stone. Sarah Churchill, Duchess of Marlborough, was as glamorous as she was controver sial. Politically influential and independently powerful, she was an intimate, and then a blackmailer, of Queen Anne, accusing her of keeping lesbian favourites - including Sarah's own cousin Abigail Masham. Ophelia Field's masterly biography brings Sarah Churchill's own voice, passionate and intelligent, back to life. Here is an unforgettable portrait of a woman who cared intensely about how we would remember her.    ...Show more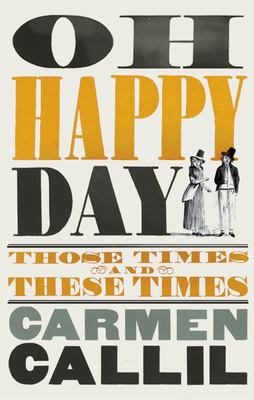 $32.99
AUD
Category: British
Carmen Callil explores her roots in a book that is a miracle of research and whose writing is fuelled by righteous anger - a story of Empire, migration and the poverty and injustice of nineteenth-century England In this remarkable book, Carmen Callil discovers the story of her British ancestors, beginn ing with her great-great-grandmother Sary Lacey, born illegitimate in 1808, an impoverished stocking frame worker in Leicestershire. Through detailed research, we follow Sary from slum to tenement and from pregnancy to pregnancy. We also meet George Conquest, a canal worker and the father of one of Sary's children. George was sentenced - for stealing a piece of hemp - to seven years' transportation to Australia, where he faced the extraordinary brutality of convict life. Meanwhile, Mary Ann Brooks and her father John, a silversmith, travel across the seas from Lincolnshire to escape the Workhouse and life as a skivvy. But for George, as for so many destitute and disenfranchised British people like him, Australia turned out to be his Happy Day. He survived, prospered and eventually returned to England, where he met Sary again, after nearly thirty years. He brought her out to Australia, and they were never parted again. Carmen Callil not only reclaims from obscurity the lives of these ordinary men and women who were sent to Australia as convicts or domestic servants, but also draws telling parallels for our own times. Oh Happy Day is a moving story of poverty, social injustice, Empire and migration. ...Show more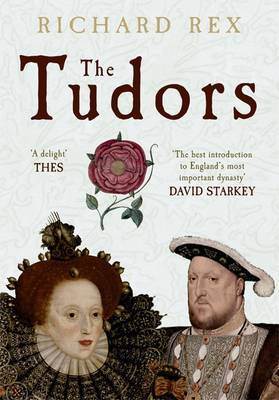 $49.95
AUD
Category: British
An intimate history of England's most infamous royal family. The Tudor Age began in August 1485 when Henry Tudor landed with 2000 men at Milford Haven intent on snatching the English throne from Richard III. For more than a hundred years England was to be dominated by the personalities of the five Tudor monarchs, ranging from the brilliance and brutality of Henry VIII to the shrewdness and vanity of the virgin queen, Elizabeth I. ...Show more