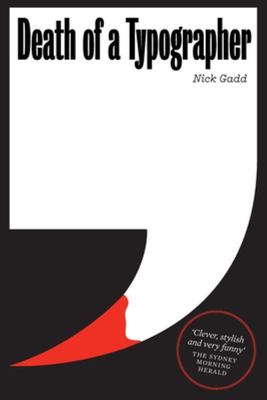 $29.95
AUD
Category: General Fiction
Martin Kern has a special sensitivity to fonts, a skill that he uses to solve typographical crimes. When a local printer is found dead in his workshop, his body in the shape of an X, Martin and his co-investigator, journalist Lucy Tan, are drawn into a mystery that is stranger than anything they have en countered before. Someone is leaving typographical clues at the scenes of a series of murders. All the trails lead back to Pieter van Floogstraten, a Dutch design genius who disappeared without trace in the 1970s, and who has since been engaged in a mystical scheme to create the world's most perfect font, which is concealed in locations around the globe. But is he really the killer, and how are the crimes connected to his secret font? In solving the mystery, Martin and Lucy may have to expose Martin's hero as a psychopath. The main plot of the novel unfolds in Melbourne, while interleaved chapters set variously in a Tibetan monastery, on the plains of Peru, in London, Naples and Amsterdam, gradually reveal the story of Floogstraten in flashback. Other characters include a noir-style private font investigator, a typographical monk from the Renaissance, a Dutch prog rock group named I Am A Dolphin, and a collective of Italian typo-terrorists. This novel takes the reader into the arcane world of typographers and their typefaces, of symbols, swashes and glyphs, where the difference between a serif and sans serif could mean life and death. ...Show more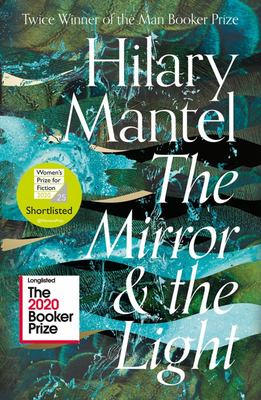 $35.00
AUD
Category: Historical | Series: Wolf Hall Ser.
With The Mirror and the Light, Hilary Mantel brings to a triumphant close the trilogy she began with Wolf Hall and Bring Up the Bodies. She traces the final years of Thomas Cromwell, the boy from nowhere who climbs to the heights of power, offering a defining portrait of predator and prey, of a ferociou s contest between present and past, between royal will and a common man's vision: of a modern nation making itself through conflict, passion and courage.   ...Show more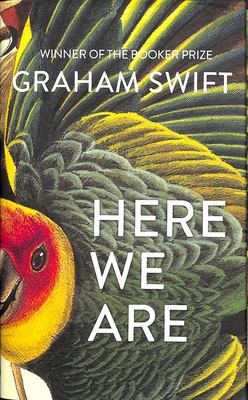 $29.99
AUD
Category: General Fiction
The extraordinary new novel from the winner of the Booker Prize It is Brighton, 1959, and the theatre at the end of the pier is having its best summer season in years. Ronnie, a brilliant young magician, and Evie, his dazzling assistant, are top of the bill, drawing audiences each night. Meanwhile, Jack - Jack Robinson, as in 'before you can say' - is everyone's favourite compère, a born entertainer, holding the whole show together.   As the summer progresses, the off-stage drama between the three begins to overshadow their theatrical success, and events unfold which will have lasting consequences for all their futures.   Rich, comic, alive and subtly devastating, Here We Are is a masterly piece of literary magicianship which pulls back the curtain on the human condition.   Praise for Mothering Sunday: 'Bathed in light; and even when tragedy strikes, it blazes irresistibly... Swift's small fiction feels like a masterpiece' Guardian   'Alive with sensuousness and sensuality ... wonderfully accomplished, it is an achievement' Sunday Times 'From start to finish Swift's is a novel of stylish brilliance and quiet narrative verve. The archly modulated, precise prose (a hybrid of Henry Green and Kazuo Ishiguro) is a glory to read. Now 66, Swift is a writer at the very top of his game' Evening Standard 'Mothering Sunday is a powerful, philosophical and exquisitely observed novel about the lives we lead, and the parallel lives - the parallel stories - we can never know ... It may just be Swift's best novel yet' Observer       ...Show more
$39.99
AUD
Category: Short Stories
Collected Stories includes both volumes of National Book Award-winning author Shirley Hazzard's short story collections - Cliffs of Fall and People in Glass Houses - alongside uncollected works and two previously unpublished stories. Twenty-eight works of short fiction in all, Shirley Hazzard's Collect ed Stories is a work of staggering breadth and talent. Taken together, Hazzard's short stories are masterworks in telescoping focus, 'at once surgical and symphonic' (New Yorker), ranging from quotidian struggles between beauty and pragmatism to satirical sendups of international bureaucracy, from the Italian countryside to suburban Connecticut. In an interview, Hazzard once said, 'The idea that somebody has expressed something, in a supreme way, that it can be expressed; this is, I think, an enormous feature of literature'. Her stories themselves are a supreme evocation of writing at its very best: probing, uncompromising and deeply felt. ...Show more
$22.99
AUD
Category: General Fiction
'Laguna shows all the mastery of language that garnered her a Miles Franklin Award... The Choke is full of richly drawn characters; beauty and ugliness sit squatly side by side.' The Big Issue "I never had words to ask anybody the questions, so I never had the answers..." Abandoned by her mother and sel dom visited by her unpredictable, violent father, 10-year-old Justine is raised by her grandfather, Pop - a man tormented by visions of war. Through years of poverty and neglect, Justine finds solace in the staggering natural beauty of the nearby Murray River. But when outside threats infiltrate even this sanctuary, who is there to protect her from danger? Exposed to a lethal world, Justine must navigate the final years of her precarious childhood alone. She must find ways to endure, she must run when she has to, and, ultimately, she must fight back. Sofie Laguna, winner of the 2015 Miles Franklin Literary Award, once again shows she is a writer of rare empathy, originality and blazing talent. ...Show more
Jack
by Marilynne Robinson
$29.99
AUD
Category: General Fiction
Revisiting her beloved characters, Jack joins Gilead, winner of the Pulitzer; Home, winner of the Women's Prize for Fiction and Lila, which won the National Book Critics Circle Award. This is the compassionate and heart-breaking story of the beloved and wayward son, Jack Boughton. 'Grace and intellige nce ...[her work] defines universal truths about what it means to be human' - President Obama Marilynne Robinson, winner of the Pulitzer Prize and the American National Humanities Medal, returns to the world of Gilead with Jack, the final in one of the great works of contemporary American fiction. Jack tells the story of John Ames Boughton, the beloved and grieved-over prodigal son of a Presbyterian minister in Gilead, Iowa, a drunkard and a ne'er-do-well. In segregated St. Louis sometime after World War II, Jack falls in love with Della Miles, an African-American high school teacher, also a preacher's child, with a discriminating mind, a generous spirit, and an independent will. Their fraught, beautiful story is one of Robinson's greatest achievements. ...Show more
$19.99
AUD
Category: General Fiction
A brilliant first novel of profound depth, startling originality and breathtaking talent from Sofie Laguna, author of the 2015 winner of the Miles Franklin Award and the most recent bestseller The Choke.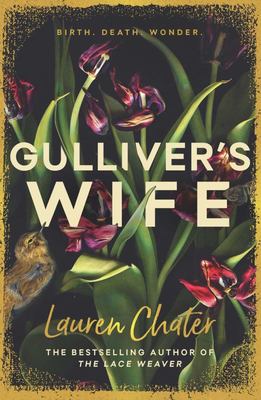 $32.99
AUD
Category: Historical | Reading Level: very good
Birth. Death. Wonder ... One woman's journey to the edge of love and loyalty from the bestselling author of The Lace Weaver London, 1702. When her husband is lost at sea, Mary Burton Gulliver, midwife and herbalist, is forced to rebuild her life without him. But three years later when Lemuel Gulliver is brought home, fevered and communicating only in riddles, her ordered world is turned upside down. In a climate of suspicion, poverty and violence, Mary is caught in a crossfire of superstition and fear driven by her husband's outlandish claims of the wonders he has seen, and it is up to her to navigate a passage to safety for herself and her daughter, and the vulnerable women in her care. But when a fellow sailor, a dangerous man with nothing to lose, appears to hold sway over her husband, Mary's world descends deeper into chaos, and she must set out on her own journey to discover the truth of Gulliver's travels ... and the landscape of her own heart. Praise for The Lace Weaver 'A beautifully written and utterly compelling story of love and war ... exquisite as the lace the women of the story weave' Kate Forsyth 'I was captivated from the first page' Natasha Lester 'Full of hope and heartache' Books+Publishing ...Show more
$32.99
AUD
Category: General Fiction
The magnificent new novel from Nobel laureate Kazuo Ishiguro-author of Never Let Me Go and the Booker Prize-winning The Remains of the Day. Klara and the Sun, the first publication by Kazuo Ishiguro since he was awarded the Nobel Prize in Literature, is a thrilling feat of world-building, and a heartbr eaking novel of tenderness and humanity. It gives us an unexpected glimpse into the modern world through the eyes of an unforgettable narrator, and explores the fundamental question: what does it mean to love? ...Show more
$19.99
AUD
Category: General Fiction
Winner of the 2015 Miles Franklin Literary Award Shortlisted for the 2015 Voss Literary Prize and the 2015 Stella Prize Longlisted for the 2016 International IMPAC Dublin Literary Award Meet Jimmy Flick. He's not like other kids - he's both too fast and too slow. He sees too much, and too little. Jimmy 's mother Paula is the only one who can manage him. She teaches him how to count sheep so that he can fall asleep. She holds him tight enough to stop his cells spinning. It is only Paula who can keep Jimmy out of his father's way. But when Jimmy's world falls apart, he has to navigate the unfathomable world on his own, and make things right. ...Show more
$32.99
AUD
Category: General Fiction
A captivating Australian saga from the winner of the 2018 black&write! fellowship. Darnmoor, The Gateway to Happiness. The sign taunts a fool into feeling some sense of achievement, some kind of end- that you have reached a destination in the very least. Yet as the sign states, Darnmoor is merely a gateway, a waypoint on the road to where you really want to be. Darnmoor is the home of the Billymil family, three generations who have lived in this 'gateway town'. Race relations between Indigenous and settler families are fraught, though the rigid status quo is upheld through threats and soft power rather than the overt violence of yesteryear. As progress marches forwards, Darnmoor and its surrounds undergo rapid social and environmental changes, but as some things change, some stay exactly the same. The Billymil family are watched (and sometimes visited) by ancestral spirits and spirits of the recently deceased, who look out for their descendants and attempt to help them on the right path. When the town's secrets start to be uncovered the town will be rocked by a violent act that forever shatters a century of silence. Full of music, Yuwaalaraay language and exquisite description, Song of the Crocodile is a lament to choice and change, and the unyielding land that sustains us all, if only we could listen to it. ...Show more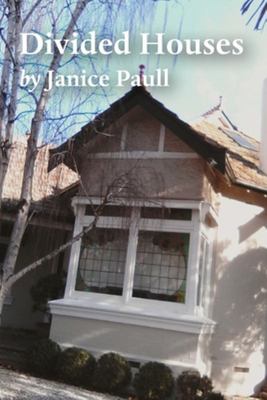 $21.95
AUD
Category: Fiction
"It is vivid and convincing, its voice utterly authentic...And for all its record of distress it is written with love. I felt that the writer had to write it. Which is probably the most important thing you can say about any book."ALEX MILLER, twice winner of the Miles Franklin AwardSet in Sydney and Mel bourne between 1932 and 1955, Divided Houses depicts the doomed relationship of Eddie and Vivien, two people whose lives have already been affected by the Great Depression and its aftermath. Eddie takes advantage of Vivien; pregnancy, marriage and children follow. As World War II begins, and the fear of a Japanese invasion grips Australia, Eddie evacuates his family. In 1942, the Bertoli family moves into an Edwardian villa in Toorak which is shared by two other families. Its elegant fa ade is in sharp contrast with its rat-infested, overcrowded interior. A partition which runs the length of the kitchen is the only physical division. The battles and betrayals of World War II are paralleled in the lives of its inhabitants.Footscray-born Eddie Bertoli is a survivor: clever, brash and opportunistic. His Italian name, a legacy from his grandfather, attracts racist taunts. He makes decent, though flawed attempts to improve his circumstances. He sells condoms. The rubber is perished. He pickles onions. They rot. His battler optimism is undermined by his angry and violent responses to stress, rejection, and life's hardships.Vivien, beautiful, impulsive and rebellious, is trapped by Eddie, but consoled by motherhood. She nurtures and encourages her son John and daughter Cathy who delight in her stories. In response to Eddie's violence and control she seeks relief in self-destructive activities and escapades. John and Cathy are resilient and clear-eyed; their imaginative, amusing games and commentaries are a tender contrast to the family's trials. ...Show more