Brave New World
by Aldous Huxley; Margaret Atwood (Introduction by)
$14.99
AUD
Category: Classics
Brave New World is a novel written in 1931 by Aldous Huxley and published in 1932. Set in London of AD 2540 (632 A.F. - "After Ford" - in the book), the novel anticipates developments in reproductive technology, sleep-learning, psychological manipulation, and operant conditioning that combine to profoun dly change society. ...Show more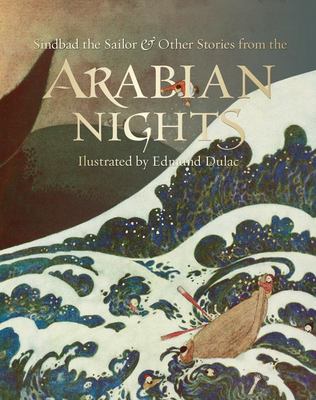 $59.99
AUD
Category: Classics
The much-loved tales from The Thousand and One Nights first appeared in English translation in the early nineteenth century, based on French translations of versions of the stories found in Syrian and Persian manuscripts. The popularity of these ancient and beguiling tales set against the backdrop of Ba ghdad, a city of wealth and peace, stoked the widespread enthusiasm for and scholarly interest in eastern arts and culture all across Europe. Four of the most well-known tales, translated by Laurence Housman, are reproduced in this collector's edition: "Sindbad the Sailor," "Aladdin and his Wonderful Lamp," "The Story of the Three Calendars" and "The Sleeper Awakened." Each is illustrated with exquisite watercolors by the renowned artist Edmund Dulac. The sumptuous illustrations reproduced here capture the beauty and timeless quality of these ever-fascinating stories, made at the zenith of early twentieth-century book illustration. ...Show more
$14.99
AUD
Category: Classics | Series: Vintage Classics Ser.
A Journey to the Centre of the Earth and A Journey to the Interior of the Earth) is an 1864 science fiction novel by Jules Verne. The story involves German professor Otto Lidenbrock who believes there are volcanic tubes going toward the centre of the Earth. He, his nephew Axel, and their guide Hans desc end into the Icelandic volcano Snæfellsjökull, encountering many adventures, including prehistoric animals and natural hazards, before eventually coming to the surface again in southern Italy, at the Stromboli volcano. ...Show more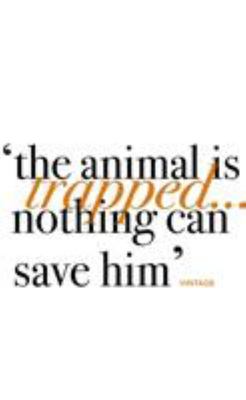 $14.99
AUD
Category: Classics | Series: Vintage Heroes and Villians Ser.
A fog is creeping through the weary streets of London - so too are whispers that the Tiger is back in town, undetected by the law, untroubled by morals. And the rumours are true- Jack Havoc, charismatic outlaw, knife-wielding killer and ingenious jail-breaker, is on the loose once again. As Havoc stalk s the smog-cloaked alleyways of the city, it falls to Albert Campion to hunt down the fugitive and put a stop to his rampage - before it's too late... As urbane as Lord Wimsey...as ingenious as Poirot... Meet one of crime fiction's Great Detectives, Mr AlbertCampion ...Show more
$35.00
AUD
Category: Classics
Part of "Penguin's" beautiful hardback "Clothbound Classics" series, designed by the award-winning Coralie Bickford-Smith, these delectable and collectible editions are bound in high-quality colourful, tactile cloth with foil stamped into the design. When Elizabeth Bennet first meets eligible bachelor F itzwilliam Darcy, she thinks him arrogant and conceited; he is indifferent to her good looks and lively mind. When she later discovers that Darcy has involved himself in the troubled relationship between his friend Bingley and her beloved sister Jane, she is determined to dislike him more than ever. In the sparkling comedy of manners that follows, Jane Austen shows the folly of judging by first impressions and superbly evokes the friendships, gossip and snobberies of provincial middle-class life. ...Show more
$19.99
AUD
Category: Classics | Series: Penguin Modern Classics Ser.
Copenhagen, 1968. Lise, a children's book writer and married mother of three, is becoming increasingly haunted by disembodied faces and taunting voices. Convinced that her housekeeper and husband are plotting against her, she descends into a terrifying world of sickness, pills and institutionalization. But is sanity in fact a kind of sickness? And might mental illness itself lead to enlightenment? Brief, intense and haunting, Ditlevsen's novel recreates the experience of madness from the inside, with all the vividness of lived experience. ...Show more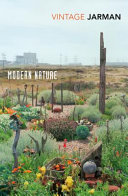 $22.99
AUD
Category: Classics | Series: The\Journals of Derek Jarman Ser.
A divine, meditative and inspiring diary of Derek Jarman's famous garden at Dungeness. 'An essential - urgent - book for the 21st Century' Hans Ulrich Obrist WITH AN INTRODUCTION BY OLIVIA LAING In 1986 Derek Jarman discovered he was HIV positive and decided to make a garden at his cottage on the bar ren coast of Dungeness. Facing an uncertain future, he nevertheless found solace in nature, growing all manner of plants. While some perished beneath wind and sea-spray others flourished, creating brilliant, unexpected beauty in the wilderness. Modern Nature is both a diary of the garden and a meditation by Jarman on his own life: his childhood, his time as a young gay man in the 1960s, his renowned career as an artist, writer and film-maker. It is at once a lament for a lost generation, an unabashed celebration of gay sexuality, and a devotion to all that is living. ...Show more
$14.99
AUD
Category: Classics | Series: Vintage Classics Ser.
High in the pine forests of the Spanish Sierra, a guerrilla band prepares to blow up a vital bridge. Robert Jordan, a young American volunteer, has been sent to handle the dynamiting. There, in the mountains, he finds the dangers and the intense comradeship of war. And there he discovers Maria, a young woman who has escaped from Franco's rebels. FOR WHOM THE BELL TOLLS is Ernest Hemingways finest novel, a passionate evocation of the pride and the tragedy of the Civil War that tore Spain apart. ...Show more
$19.99
AUD
Category: Literature | Series: Macmillan Collector's Library
"A crucially important book." - The Guardian "One of Orwell's very best books and perhaps the best book that exists on the Spanish Civil War." - The New Yorker Homage to Catalonia is George Orwell's brutally honest account of his experience as a militiaman during the Spanish Civil War. In the last d ays of 1936, Spain was five months into a bitter civil war, in which volunteers from many countries were helping the elected government of the Spanish Republic battle a military coup led by General Francisco Franco and backed by Hitler and Mussolini. Some foreigners flocking to Spain had come for another reason: the northeast part of the country, particularly Catalonia, was in the midst of the most far-reaching social revolution ever seen in Western Europe. Workers had taken over factories and peasants the large estates; waiters were running restaurants and trolley drivers the transport systems. Municipal garbage trucks carried anarchist slogans. Hundreds of idealistic visitors wanted to take part in a revolution that came not, as in Stalin's Russia, from the top down, but from the bottom up. In 1936, George Orwell, intending to report on the Spanish Civil War as a journalist, quickly found himself embroiled as a participant - as a member of the Partido Obrero de Unificaci n Marxista (POUM), or the Workers' Party of Marxist Unification - an independent leftist group with its own militia at the front. Fighting against the Fascists, Orwell described in painfully vivid and occasionally comic detail life in the trenches. As the politics became tangled, Orwell was pulled into a heartbreaking conflict between his own personal ideals and the complicated realities of political power struggles. Orwell's experience was a great influence on his political development and his subsequent work, leading him to become a dystopian writer.   "Every line of serious work that I have written since 1936 has been written, directly or indirectly, against totalitarianism and for democratic Socialism as I understand it". - George Orwell   "A crucially important book. Without Homage to Catalonia] there would have been no Animal Farm and no Nineteen Eighty-Four - works of fiction that, like the reality that preceded them, focus on the terrifying consequences of authoritarianism for the individual mind." - The Guardian   "A wise book, one that once read will never be forgotten." - Chicago Sunday Tribune   "No one except George Orwell ... made the violence and self-dramatization of Spain so burning and terrible." - New York Times   About the author   George Orwell's publications include Down and Out in Paris and London (1933), Burmese Days (1934), Keep the Aspidistra Flying (1936), The Road to Wigan Pier (1937) and Coming Up for Air (1939); his unique political allegory Animal Farm was published in 1945, and it was this novel, together with the dystopia of Nineteen Eighty-Four (1949), which brought him world-wide fame. ...Show more
The Monk
by Matthew Lewis; Christopher MacLachlan
$19.99
AUD
Category: Classics | Series: Classics Ser.
The Monk by Matthew Lewis The Monk is remembered for being one of the more lurid and "transgressive" of Gothic novels. It is also the first book to feature a priest as the villain. The story concerns Ambrosio - a pious, well-respected monk in Spain - and his violent downfall. We are delighted to publish this classic book as part of our extensive Classic Library collection. Many of the books in our collection have been out of print for decades, and therefore have not been accessible to the general public. The aim of our publishing program is to facilitate rapid access to this vast reservoir of literature, and our view is that this is a significant literary work, which deserves to be brought back into print after many decades. The contents of the vast majority of titles in the Classic Library have been scanned from the original works. To ensure a high quality product, each title has been meticulously hand curated by our staff. Our philosophy has been guided by a desire to provide the reader with a book that is as close as possible to ownership of the original work. We hope that you will enjoy this wonderful classic work, and that for you it becomes an enriching experience. ...Show more
Ulysses
by James Joyce
$19.99
AUD
Category: Classics | Series: Penguin Modern Classics
A modernist novel of supreme stylistic innovation, James Joyce's "Ulysses" is the towering achievement of twentieth century literature. This "Penguin Modern Classics" edition includes an introduction by Declan Kiberd. For Joyce, literature 'is the eternal affirmation of the spirit of man'. Written betwe en 1914 and 1921, "Ulysses" has survived bowdlerization, legal action and bitter controversy. Capturing a single day in the life of Dubliner Leopold Bloom, his friends Buck Mulligan and Stephen Dedalus, his wife Molly, and a scintillating cast of supporting characters, Joyce pushes Celtic lyricism and vulgarity to splendid extremes. An undisputed modernist classic, its ceaseless verbal inventiveness and astonishingly wide-ranging allusions confirm its standing as an imperishable monument to the human condition. Declan Kilberd says in his introduction that "Ulysses" is 'an endlessly open book of utopian epiphanies. It holds a mirror up to the colonial capital that was Dublin on 16 June 1904, but it also offers redemptive glimpses of a future world which might be made over in terms of those utopian moments.' This edition is the standard Random House/Bodley Head text that first appeared in 1960. James Joyce (1882-1941), the eldest of ten children, was born in Dublin, but exiled himself to Paris at twenty as a rebellion against his upbringing. He only returned to Ireland briefly from the continent but Dublin was at heart of his greatest works, "Ulysses" and "Finnegans Wake". He lived in poverty until the last ten years of his life and was plagued by near blindness and the grief of his daughter's mental illness. If you enjoyed "Ulysses", you might enjoy Virginia Woolf's "Mrs Dalloway", also available in Penguin Classics. "Everybody knows now that "Ulysses" is the greatest novel of the twentieth century". (Anthony Burgess, "Observer"). ...Show more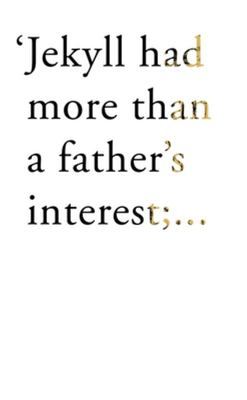 $14.99
AUD
Category: Classics | Series: Vintage Heroes and Villians Ser.
Dr Jekyll and Mr Hyde is a Gothic novella by Scottish author Robert Louis Stevenson first published in 1886. The story starts with a lawyer named Gabriel John Utterson investigating strange events between his old friend, Dr Henry Jekyll, and the evil Edward Hyde. Stevenson (1850 - 1894) won widespread a dmiration with Treasure Island, written in 1883, and followed it with Kidnapped in 1886; both were adventure stories, the former a pirate tale set on the high seas and the latter a historical novel set in Stevenson's native Scotland. Dr. Jekyll and Mr. Hyde, which Stevenson described as a "fine bogey tale," also came out in 1886. It met with tremendous success, selling 40,000 copies in six months and ensuring Stevenson's fame as a writer. ...Show more