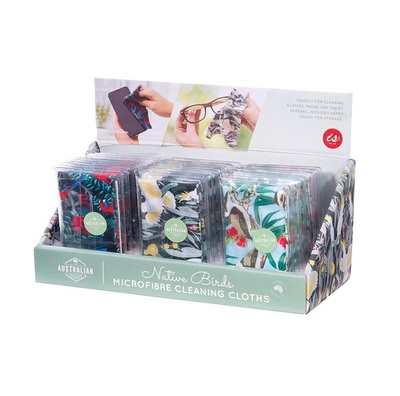 $4.95
AUD
Category: Small Pleasures
Perfect for cleaning glasses, phone and tablet screens. The 15x18cm cloth also comes in a handy pouch for storage.4 assorted designs in a 45-piece display. The 3 assorted designs feature original, Australian bird illustrations - The Sulphur-Crested Cockatoo, Crimson Rosella, Kookaburra and Galah. Care i nstructions:Hand wash only.Do not tumble dry ...Show more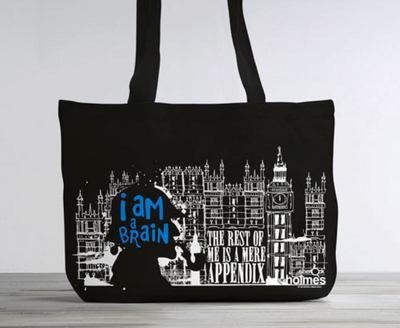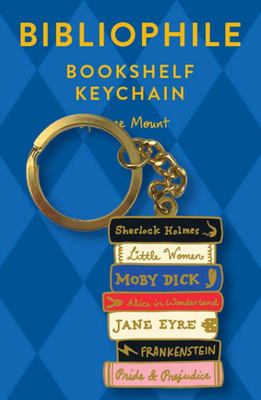 $29.99
AUD
Category: Small Pleasures | Series: Bibliophile Ser.
The best books are the keys to life. Bibliophiles will delight in adding these tiny illustrated classic novels to their collection.   - backing card, 2-1/8" x 3-1/4"- imitation gold-plated brass keychain with 5-color enamel: 1-1/2" x 1"- 1" key ring- polybagged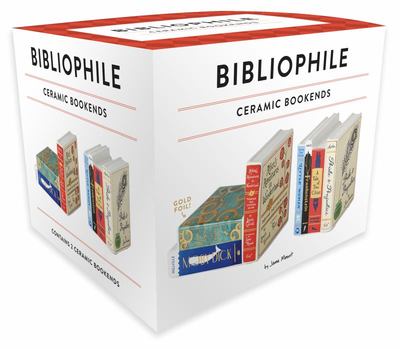 $110.00
AUD
Category: Small Pleasures | Series: Bibliophile Ser.
An essential addition to the bibliophile's library! These charming, colorful bookends feature hand-painted book covers, featuring the timeless novels Pride and Prejudice, Alice in Wonderland, Moby Dick, Frankenstein, A Tale of Two Cities, Jane Eyre, and Little Women. The artwork is printed on durable, w eighty ceramic bookends with non-skid pads for a winning combination of form and function. *⊂ BELOVED ARTIST AND SERIES: Jane Mount has a large and devoted following on Instagram, and books and stationery products featuring her iconic paintings of book stacks have sold thousands of copies. *⊂ CHARMING DÉCOR PIECE: What better way to show off how much you love books than with book-themed bookends? Bring Jane Mount's work into your own home in a whimsical and functional way. Frame your books with them, or display them on their own as an eye-catching piece of décor. *⊂ CELEBRATE THE CLASSICS: The bookends feature some of history's greatest literature, including Pride and Prejudice, Alice in Wonderland, Moby Dick, Frankenstein, A Tale of Two Cities, Jane Eyre, and Little Women. *⊂ FUNCTIONAL AND GORGEOUS: Made from heavy, durable ceramic, with non-skid pads, these bookends will last for years. And the full-color, hand-painted illustrations, with touches of gold foil, will be at home on even the fanciest bookshelf. *⊂ GREAT GIFT FOR LITERARY LOVERS: The perfect gift for avid writers, readers, or lovers of classic literature or of Jane Mount's colorful and charming artwork. ...Show more
Nonna Knows Best
by Jaclyn Crupi; Felicita Sala (Illustrator)
$24.99
AUD
Category: Small Pleasures
In Nonna Knows Best, Jaclyn Crupi celebrates the passion, generosity of spirit and good old- fashioned wisdom of nonnas and shares the secrets that make them so special, including mouth-watering recipes from la cucina della nonna (nonna's kitchen), foolproof tips, sayings and advice for every life momen t. Charming, entertaining and insightful, Nonna Knows Best is the perfect gift for anyone in need of a big warm Italian hug (and a container full of leftover pasta).  ...Show more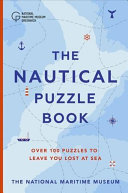 $35.00
AUD
Category: Small Pleasures
Think you know the difference between a ship and a boat? Do you really understand the shipping forecast? And what do all the different flags at sea mean? The Nautical Puzzle Book is packed to the brim with over 100 puzzles inspired by the National Maritime Museum's objects and their stories. Inside th is book you'll find a fiendish mix of word games, codewords, trivia, picture puzzles, word scrambles, anagrams, crosswords and much more. It's a chance to learn all about epic explorers, history makers, record breakers, myths, legends, seafaring traditions and life at sea. By the time you reach the end you'll have navigated centuries of history, crossed thousands of miles of ocean, and made countless discoveries - so batten down the hatches and set sail! __________ The perfect gift for veteran seafarers and armchair navigators alike. Find out if you're worthy of captaincy or destined to be a deck hand in this beautiful and addictive puzzle book! ...Show more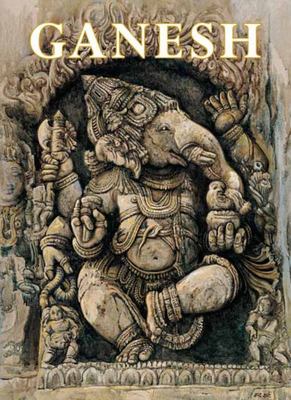 $19.99
AUD
Category: Small Pleasures | Series: Mini Book Ser.
The life and legends of the god Ganesh in your hand, accompanied by a glorious gallery of historical imagery and art, including paintings by the renowned Indian artist, Indra Sharma. Son of the Hindu deities Shiva and Parvati, Ganesh is the elephant-headed deity known most often as a remover (and someti mes creator) of obstacles. Worshipped in Hindi faith at the outset of new meetings and ventures, Ganesh is seen as a figure of prosperity and protection. This publication in the mini book scale collects traditionally styled Indian artwork by Indra Sharma and others, and a selection of writings on the history and philosophy of this deity to inspire thoughts and worship for followers of the deity, and fascinating insights for anyone interested in world religions in general. - Features the elephant-headed god's origin tale, as well as other teaching stories, inspirational quotes, and a guide to understanding the symbols found in ancient and contemporary depictions of the deity. - A wide range of artwork including gorgeous original pieces from noted painters Indra Sharma, Mahaveer Swami, B. G. Sharma, and others - Also includes high-quality reproductions of ancient artworks, and images of traditional sculptures and temples dedicated to Ganesh. ...Show more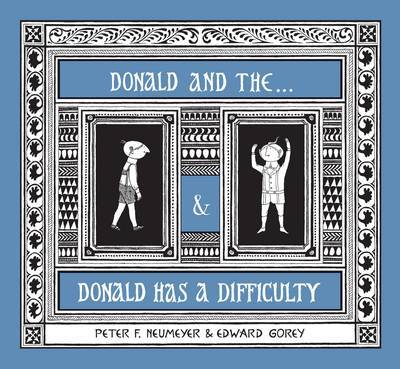 $24.95
AUD
Category: Small Pleasures
Meet Donald, a little boy who has little adventures that to him are very big indeed. In Donald and the . . ., Donald finds a crawly creature. His mother lets him keep it in a jar, but soon it disappears. Donald takes to bed with painful ribs. But when he's all better, he looks in the jar and discovers a fine surprise. In Donald Has a Difficulty, when Donald hurts his leg, his mother (as wise as she is kind) knows just what to do. And Donald learns what hurts and what doesn't—and that surprises him, too.   ...Show more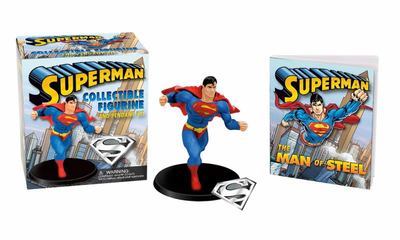 $12.99
AUD
Category: Small Pleasures | Series: Miniature Editions Ser.
Superman was created by Jerry Siegel and Joe Schuster in 1938. For fans of the ultimate Super Hero, this kit includes a Superman figurine, pin of the famed "S" symbol in gunmetal and silver, and 48-page book on Superman featuring full-color illustrations.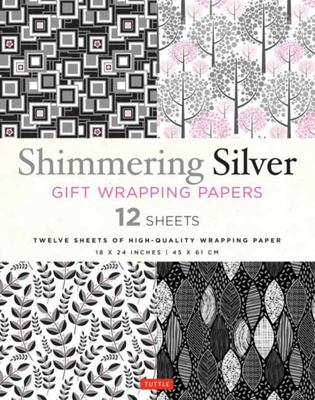 $18.99
AUD
Category: Small Pleasures
These fine-quality tear-out sheets feature 12 Asian-inspired prints, suitable for craft projects as well as for gift wrapping. The shimmering silver color is highlighted throughout, used in contrast with dramatic black and classic white, with pops of pink for an element of fun. The variety of papers me ans they are useful for any occasion--whether a holiday, birthday, anniversary or "just because." An introduction details the history and meaning behind the designs, giving you a better idea of their origin. Some wrapping ideas are also provided for inspiration to maximize your creativity. This book includes: 12 sheets of 18 x 24 inch (45 x 61 cm) tear-out paper 12 unique patterns Perforations so the papers are easy to tear out Wrapping tips & tricks The tradition of gift wrapping originated in Asia, with the first documented use in China in the 2nd century BC. Japanese furoshiki, reusable wrapping cloth, is still in use four centuries after it was first created. Gift wrapping is one custom that has prevailed through the ages and across the world--it should be special for both the gift giver and recipient. ...Show more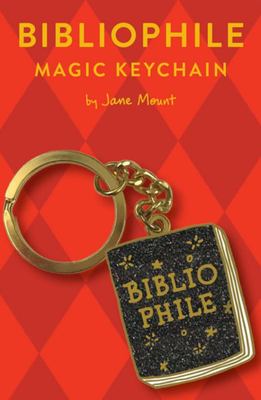 $29.99
AUD
Category: Small Pleasures | Series: Bibliophile Ser.
For lovers of all things literary, this keychain says it all. Eye-catching black glitter enamel and beautiful gold text make this a handsome gift for any bibliophile.   - backing card, 2-1/8" x 3-1/4"- imitation gold-plated brass keychain with glitter enamel: 1-1/4" x 1"- 1" key ring- polybagged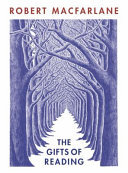 $5.99
AUD
Category: Small Pleasures
From the acclaimed author of The Old Ways and Landmarks -- an essay on the beauty and joy of reading, for anyone who has ever loved a book Every book is a kind of gift to its reader, and the act of giving books is charged with a special emotional resonance. It is a meeting of three minds (the giver, the author, the recipient), an exchange of intellectual and psychological currency, that leaves both participants the richer. Here Robert Macfarlane recounts the story of a book he was given as a young man, and how he managed eventually to return the favour, though never repay the debt. From one of the most lyrical writers of our time comes a perfectly formed gem, a lyrical celebration of the power and preciousness of the given book. ...Show more