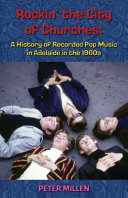 $39.99
AUD
Category: Composers
Nowhere else in the world was the hysteria and euphoria created by The Beatles more frenzied than in Adelaide, South Australia where an estimated 300,000 people turned out to welcome them on their arrival on June 12, 1964. Building on the foundation laid by the Penny Rockets, the city's premier rock 'n ' roll band up to that point, Adelaide experienced an explosion of creativity in the wake of the Fab Four's visit. The Twilights, Zoot, The Vibrants, Masters Apprentices and Bev Harrell soon emerged to become some of the nation's biggest pop stars during the second half of the decade. Rockin' the City of Churches tells the story of the rich music scene in Adelaide in the 1960s and of all those famous (and infamous) acts who managed to leave behind at least one precious piece of black vinyl, a time capsule to be later exhumed, dusted off and appreciated by future generations of record collectors. A must-have book for all serious fans of Australian music. ...Show more
$44.99
AUD
Category: Music Reference
The guitar is one of the most popular instruments for first-time learners, allowing players the flexibility to play various musical styles. Whether you aspire to play for fun or to live out your ambitions of taking the stage at Wembley, the end goal may seem like a distant dream when you strum your first chord. With what might seem like an endless list of notation marks, scales and chords to grasp, practice and commitment are essential. Luckily, The Complete Beginners Guide To Guitar is on hand to be your learning companion, guiding you through the basics and helping you lay firm foundations for future development. With the detailed step-by-step tutorials and plenty of practice, it will not be long before you are finger picking, string bending and making compositions worthy of the Glastonbury pyramid stage. ...Show more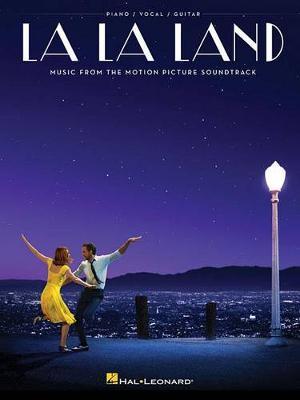 $32.99
AUD
Category: Music Reference
(Piano/Vocal/Guitar Songbook). Written and directed by Damien Chazelle, La La Land tells the story of Mia Emma Stone, an aspiring actress, and Sebastian Ryan Gosling, a dedicated jazz musician, who are struggling to make ends meet in a city known for crushing hopes and breaking hearts. Set in modern day Los Angeles, this original musical about everyday life explores the joy and pain of pursuing your dreams. Our matching folio features 10 piano/vocal/guitar arrangements from the award-winning soundtrack featuring original songs by Justin Hurwitz with lyrics by Benj Pasec and Justin Paul. ...Show more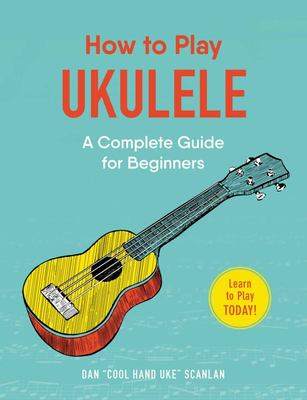 $19.99
AUD
Category: Music Reference | Series: How to Play
Looking for a new hobby that's creative, easy, and fun? Learn how to play the ukulele! From learning how to hold your ukulele to playing your first song, you'll find everything you need to know about this friendly, accessible instrument. Complete with helpful illustrations and step-by-step instructions, this beginner's guide will also teach you: Techniques for playing single notes, Simple rhythms, harmony, and melodies, Components of improvisation, Well-known songs you can play, Ways to continue growing your talent, And much more! How to Play Ukulele will have you playing your favorite tune in no time! Book jacket. ...Show more
$32.99
AUD
Category: Music Reference
How music has influenced mathematics, physics, and astronomy from ancient Greece to the twentieth century Music is filled with mathematical elements. The works of Bach are often said to possess a math-like logic, and Arnold Schoenberg, Iannis Xenakis, and Karlheinz Stockhausen wrote music explicitly ba sed on mathematical principles. Yet Eli Maor argues that it is music that has had the greater influence on mathematics, not the other way around. Starting with Pythagoras, proceeding through Schoenberg, and bringing the story up to the present with contemporary string theory, Music by the Numbers tells a fascinating story of composers, scientists, inventors, and eccentrics who have played a role in the age-old relationship between music, mathematics, and the physical sciences. Weaving compelling stories of historical episodes with Maor's personal reflections as a mathematician and lover of classical music, this book will delight anyone who loves math and music. ...Show more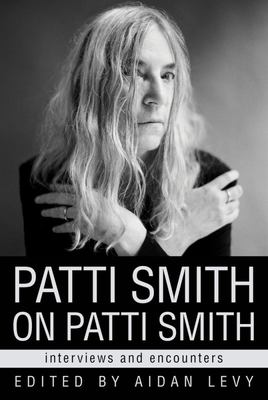 $49.99
AUD
Category: Music | Series: Musicians in Their Own Words Ser.
From the moment Patti Smith burst onto the scene, chanting "Jesus died for somebody's sins, but not mine," the irreverent opening line to Horses, her 1975 debut album, the punk movement had found its dissident intellectual voice. Yet outside the recording studio--Smith has released eleven studio albums- -the punk poet laureate has been perhaps just as revelatory and rhapsodic in interviews, delivering off-the-cuff jeremiads that emboldened a generation of disaffected youth and imparting hard-earned life lessons. With her characteristic blend of bohemian intellectualism, antiauthoritarian poetry, and unflagging optimism, Smith gave them hope in the transcendent power of art. Her interview archive serves as a compelling counternarrative to the albums and books. Initially, interviewing Patti Smith was a censorship liability. Contemptuous of staid rules of decorum, no one knew what she might say, whether they were getting the romantic, swooning for Lorca and Blake, or the firebrand with no respect for an on-air seven-second delay. Patti Smith on Patti Smith is a compendium of profound and reflective moments in the life of one of the most insightful and provocative artists working today. ...Show more
$22.99
AUD
Category: Music Reference
Eddie Ayres has a lifetime of musical experience, from learning the viola as a child in England and playing with the Hong Kong Philharmonic for many years, to learning the cello in his 30s and landing in Australia to present an extremely successful Australian morning radio show. But all of this time Edd ie was Emma Ayres. In 2014 Emma was spiraling into a deep depression, driven by anguish about her gender. She quit the radio, traveled, and decided on a surprising path to salvation--teaching music in a war zone. Emma applied for a position at Dr. Sarmast's renowned Afghanistan National Institute of Music in Kabul, teaching cello to orphans and street kids. In Danger Music, Eddie takes us through the bombs and chaos of Kabul, into the lives of the Afghan children who are transported by Bach, Abba, Beethoven, and their own exhilarating Afghan music. Alongside these epic experiences, Emma determines to take the final steps to secure her own peace; she becomes the man always there inside--Eddie. ...Show more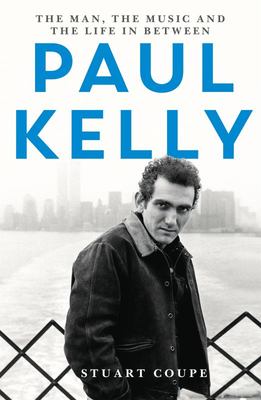 $35.00
AUD
Category: Composers
Renowned music journalist Stuart Coupe examines the life of an Australian music icon - honest, revealing and a must-read for Paul Kelly fans and music lovers alike. He's been called Australia's Bob Dylan and likened to Springsteen and Neil Young, but Paul Kelly stands alone as a chronicler of his and ou r times. He is Australia's best-loved singer, songwriter, author and poetic observer and though he has written his own stories, no one has captured the broader life and times of Paul Kelly - until now. Renowned music journalist, author and for many years Kelly's manager, Stuart Coupe takes us from Kelly's family life as the sixth of nine children in Adelaide to his life today. With Paul's blessing and access to friends, family, band mates and musical collaborators, Coupe shows Paul's evolution from a young man who only really picked up a guitar in his late teens, to an Australian music icon. Through hundreds of interviews, Coupe details the way Paul juggled the demands, temptations and excesses of rock'n'roll with real life. Revealing Paul Kelly's personal relationships, his friendships, his generosity and support of other artists, such as Archie Roach, Kasey Chambers, Kev Carmody, Vika and Linda Bull and Courtney Barnett, the force of Kelly's powerful storytelling, his musical creativity, his activism and his work ethic also shines through. ...Show more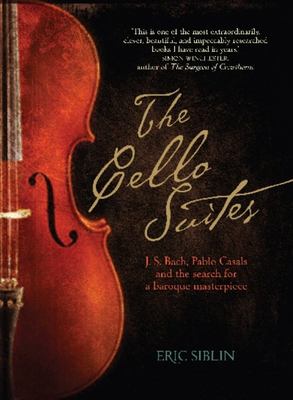 $19.99
AUD
Category: Composers
One autumn evening, not long after ending a stint as a rock music critic, Eric Siblin attended a recital of Johann Sebastian Bach's Cello Suites. There, in a spine-tingling moment, something unlikely happened: he fell deeply in love with the music, and had to hear more, know more. So began an epic quest that would unravel three centuries of mystery, intrigue, history, politics and passion. The result has the power to obsess readers in the way the Cello Suites enthrall listeners and players alike; part biography, part music history, and part literary mystery, the book follows three strands of an evolving story. The first is a dramatic narrative featuring Johann Sebastian Bach and a missing manuscript from the eighteenth century; the second is a key discovery by Pablo Casals in Spain and his rise to fame; and the third is Eric Siblin's own discovery of, and infatuation with, The Cello Suites, which takes him to the back streets of Barcelona, a Belgian mansion, and a bombed-out German palace; to interviews with cellists Mischa Maisky, Anner Bylsma, and Pieter Wispelwey; to archives, festivals, conferences, and cemeteries; and even to cello lessons - all in pursuit of ...Show more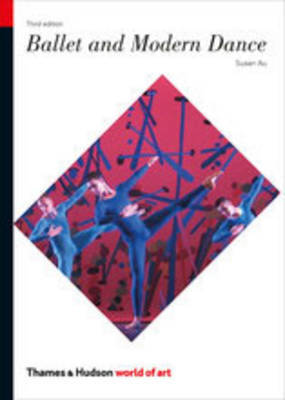 $21.99
AUD
Category: Music Reference | Series: World of Art Ser.
Dance's extraordinary range extends from classical ballet and baroque court spectacles to avant-garde modern dance, tap, and ethnic dancing. This comprehensive history covers the entire spectrum, vividly describing the great performers and performances of the past as well as exploring in detail the cont emporary dance world. A generous selection of illustrations completes the picture, taking the reader from the dancing of Louis XIV's court to the experimental choreography of today. For this third edition, Philadelphia-based dance critic James Rutter has written a new introduction and a revised and extended final chapter, "Moving into the New Millennium." ...Show more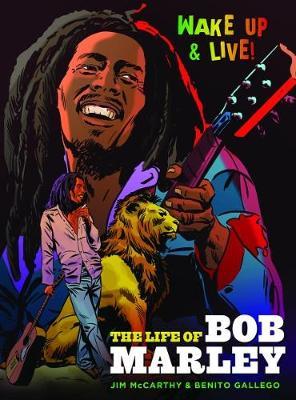 $34.95
AUD
Category: Composers
Diagnosed with a type of malignant melanoma in 1977, Marley died on11 May 1981 in Miami at the age of 36. He was a committed Rastafari who infused his music with a sense of spirituality. He is considered one of the most influential musicians of all time and credited with popularizing reggae music around the world, as well as serving as a symbol of Jamaican culture and identity. ...Show more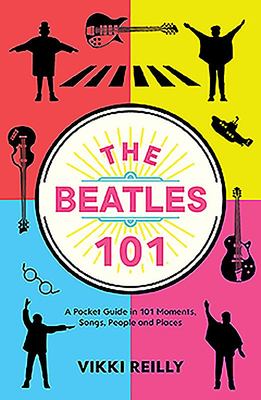 $22.99
AUD
Category: Composers
The Beatles are not only a rock n' roll group, but a social and cultural phenomenon that have captivated music fans for decades. For many, John Lennon, Paul McCartney, George Harrison and Ringo Starr changed everything.This guide distils their amazing story into 101 informative and entertaining chapters , taking you from their rough and ready early Liverpool days through their world-shattering success in sound, stage and screen, to an afterlife that could never have been predicted when they first started out. Here, you'll find facts and figures about their chartbusting songs, albums and films, meet the people that helped them along the way, and visit milestones and controversies such as their first appearance on the Ed Sullivan show, meeting Elvis Presley, John Lennon's 'Bigger than Jesus' comments, experimenting with drugs and the avant-garde, and starting up Apple.The Beatles 101 is a perfect introduction for new fans, a refresher for superfans, and ideal reading for quizmasters everywhere. ...Show more