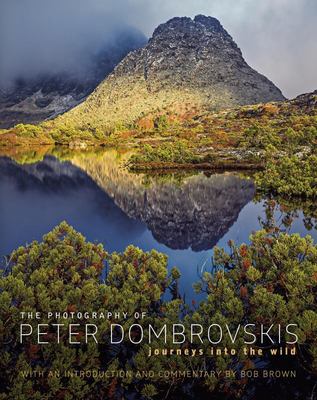 $39.99
AUD
Category: Photography
Journeys into the Wild is a poetic escape to a fragile and breathtaking wilderness, with celebrated photographer Peter Dombrovskis as our guide. A silhouette of a damaged twisted Pencil Pine, wearing a fine dusting of fresh snow and precariously positioned above the Pool of Siloam in the Walls of Jerusa lem National Park, is like a portrait of a lively old friend. A fresh ice sheet, uniquely patterned, is coloured by the alpenglow, as the day's first sunlight reflects on a Cradle Mountain tarn. A flowering white Olearia pinifolia at the base of a massive boulder on Mount Wellington is a study in permanency and transience. Here, too, are photographs of the Snowy Mountains and the tropical rainforests of Queensland's Daintree and Hinchinbrook Island, Fiji and Borneo. Bob Brown and Peter Dombrovskis forged their friendship in the battle to save the Gordon and Franklin rivers. As a founder of the Wilderness Society, Bob organised the blockade of dam works on the Franklin, recruiting Peter and his iconic photography to make the case for conservation over profit. During the campaign, Bob accompanied Peter on one of his kayak trips down the Franklin and observed his process as a photographer. Peter would go on to take one of the most famous photographs in Australian history, Morning Mist, Rock Island Bend, Franklin River, an image that featured in calendars and diaries across Australia and that was integral to the success of the campaign. The two remained friends until Peter's death in 1996. ...Show more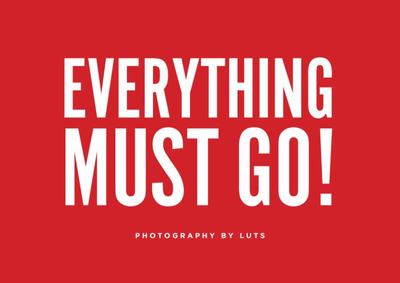 $65.00
AUD
Category: Photography
A Photobook by Luts. 'Everything Must Go' is a collection of photographs capturing stolen moments in time, where the confluence of people and objects weave themes of consumerism, inequality and alienation with tenderness. While Luts allows these themes to breathe, a simple reading is subtly but consiste ntly undermined by an awkward realism, irony or unique happenstance. ...Show more
$39.99
AUD
Category: Photography
Based on the blog with more than four million loyal fans, a beautiful, heartfelt, funny, and inspiring collection of photographs and stories capturing the spirit of a city Now an instant #1 New York Times bestseller, Humans of New York began in the summer of 2010, when photographer Brandon Stanton set out to create a photographic census of New York City.  Armed with his camera, he began crisscrossing the city, covering thousands of miles on foot, all in an attempt to capture New Yorkers and their stories.  The result of these efforts was a vibrant blog he called "Humans of New York," in which his photos were featured alongside quotes and anecdotes.    The blog has steadily grown, now boasting millions of devoted followers.  Humans of New York is the book inspired by the blog.  With four hundred color photos, including exclusive portraits and all-new stories, Humans of New York is a stunning collection of images that showcases the outsized personalities of New York.   Surprising and moving, printed in a beautiful full-color, hardbound edition, Humans of New York is a celebration of individuality and a tribute to the spirit of the city.   With 400 full-color photos and a distinctive vellum jacket ...Show more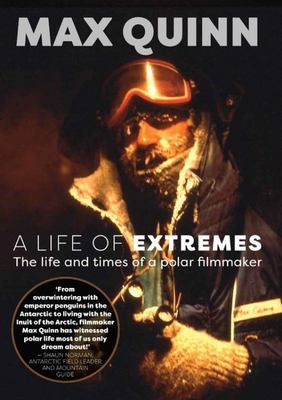 $49.99
AUD
Category: Photography | Reading Level: near fine
Max Quinn's filmmaking career has taken him to the ends of the earth; from his native New Zealand to Alaska; Antarctica to the Arctic. A Life of Extremes is a personal account of his travel and work in these remote locations. It focuses on Max's polar filmmaking experiences, which started in 1991 when h e spent 11 months filming the wildlife of Antarctica. The illuminating text and stunning images illustrate 20 years of subsequent adventures in polar climates. The stories in this book capture experiences that can only be had in the most extreme places on earth. Whether it be travelling 80 kilometres over crevassed ice to a lonely colony of Emperor penguins who have evolved to live and breed in temperatures as low as -50 degrees, or figuring out how to keep bodies and cameras warm in the coldest places on earth, Max Quinn has a story to tell about it. The historical background given to the tales will enthral any natural history buff, while filmmaking enthusiasts will wonder at the methods behind capturing life on the edge. Become inspired to leave the tourist trail behind with this unique book about what life is like behind the camera, beyond public transport and even human inhabitation. Learn about dog sled racing, the last great ice age, penguin colonies, and everything else that happens in the immensely beautiful landscapes where the temperature is permanently below freezing.   ...Show more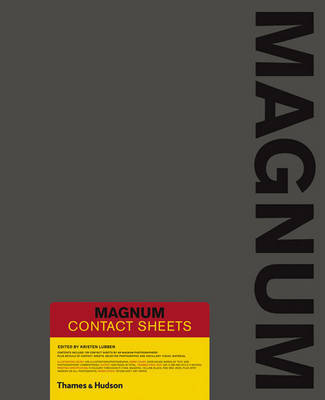 $87.50
AUD
$175.00
(50% off)
Category: Photography
This special and important photography book presents, for the first time, the very best contact sheets created by Magnum photographers. Contact sheets tell the truth behind a photograph. They unveil its process, and provide its back story. Was it the outcome of what a photographer had in mind from the o utset? Did it emerge from a diligently worked sequence, or was the right shot down to pure serendipity a matter of being in the right place at the right time? This landmark publication provides the reader with a depth of understanding and a critical analysis of the story behind a photograph, the process of editing it, and the places and ways in which the selected photographs were used. For anyone with a deep appreciation of photography and a desire to understand what goes into creating iconic work, "Magnum Contact Sheets" will be regarded as the definitive volume. ...Show more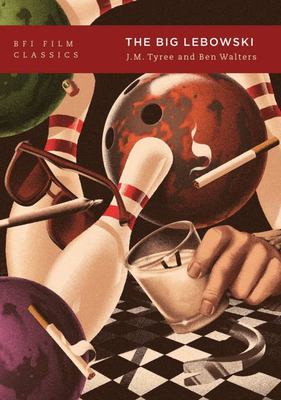 $24.99
AUD
Category: Film/TV | Series: BFI Film Classics Ser.
Ethan and Joel Coen's The Big Lebowski was released in 1998 to general bafflement. A decade on, it had become a cult classic and remains so over 20 years later, inspiring a thriving circuit of 'Lebowski Fests' during which costumed devotees gather at bowling alleys and guzzle White Russians. Beyond its superabundance of deliciously quotable lines, how has the movie inspired such remarkable affection? And why does its critical stock continue to rise?The film's unlikely anchor is Jeff Bridges' career-best performance as Jeffrey Lebowski, a fully-baked 1960s radical turned Venice Beach drop-out known to his friends as 'the Dude'. Mistaken for an identically-named grandee whose young trophy wife is in trouble, the Dude finds himself embroiled in an impossibly convoluted kidnap plot involving pornographers, nihilists and threats to his 'johnson'. Worst of all, it conflicts with his bowling commitments. In part an irreverent pastiche of Raymond Chandler's The Big Sleep (as filmed by Howard Hawks), The Big Lebowski is also a jukebox of film history, littered with playful references to everything from Hitchcock and Altman to Busby Berkeley. This riot of addled quotations reflects the film's Los Angeles setting, a discombobulated world inhabited by flakes, phonies and poseurs with put-on identities. Like many Coen films, the movie plays havoc with the conventions of the crime genre and the absurdities of classical American 'heroism'. But it's also that rare thing: a comedy that gets richer, funnier and more affecting with each viewing. Beneath its breakneck pacing and foul-mouthed ribaldry, the Dude's story offers disarmingly humane lessons in the value of simple things: friendship, laughter and bowling. In their foreword to this new edition, the authors reflect on Lebowski's cult status and its contemporary resonances as a film about gentle non-conformity and friendship in an increasingly polarized world. The new edition also includes an interview with the Coens, revealing the origins of the name 'Jeffrey Lebowski'. ...Show more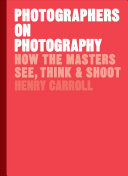 $29.99
AUD
Category: Photography
Through a carefully curated selection of quotations, images, and interviews, Photographers on Photography reveals what matters most to the masters. With enlightening text by Henry Carroll, author of the internationally bestselling Read This If You Want To Take Great Photographs series, you'll discover h ow the giants of the genres developed their distinctive visual styles, the core ideas that underpin their practice and, most importantly, what photography means to you. ...Show more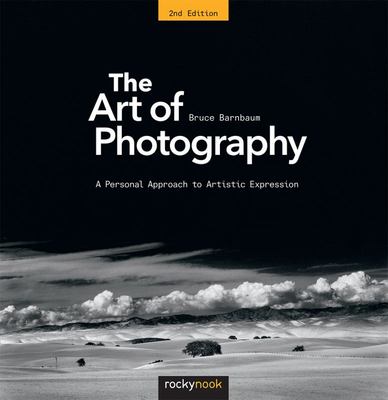 $69.99
AUD
Category: Photography
This is an updated and newly revised edition of the classic book The Art of Photography: An Approach to Personal Expression. Originally published in 1994 and first revised in 2010, The Art of Photography has sold well over 100,000 copies and has firmly established itself as the most readable, understand able, and complete textbook on photography. Featuring nearly 200 beautiful photographs in both black-and-white and color, as well as numerous charts, graphs, and tables, this book presents the world of photography to beginner, intermediate, and advanced photographers who seek to make a personal statement through the medium of photography.Without talking down to anyone or talking over anyone's head, renowned photographer, teacher, and author Bruce Barnbaum presents how-to techniques for both traditional and digital approaches. In this newest edition of the book, Barnbaum has included many new images and has completely revised the text, with particular focus on two crucial chapters covering digital photography: he revised a chapter covering the digital zone system, and includes a brand-new chapter on image adjustments using digital tools. There is also a new chapter discussing the concepts of "art versus technique" and "traditional versus digital" approaches to photography. Throughout the book, Barnbaum goes well beyond the technical, as he delves deeply into the philosophical, expressive, and creative aspects of photography so often avoided in other books.Barnbaum is recognized as one of the world's finest landscape and architectural photographers, and for decades has been considered one of the best instructors in the field of photography. This latest incarnation of his textbook--which has evolved, grown, and been refined over the past 45 years--will prove to be an ongoing, invaluable photographic reference for years to come. It is truly the resource of choice for the thinking photographer.Topics include: -Elements of Composition -Visualization -Light and Color -Filters -Black-and-White -The Digital Zone System -The Zone System for Film -Printing and Presentation -Exploding Photographic Myths -Artistic Integrity -Realism, Abstraction, and Art -Creativity and Intuition -A Personal Philosophy -And much, much more... ...Show more
$49.99
AUD
Category: Photography
A powerful portrait of the greatest humanitarian emergency of our time, from the director of Human Flow In the course of making Human Flow, his epic feature documentary about the global refugee crisis, the artist Ai Weiwei and his collaborators interviewed more than 600 refugees, aid workers, politician s, activists, doctors, and local authorities in twenty-three countries around the world. A handful of those interviews were included in the film. This book presents one hundred of these conversations in their entirety, providing compelling first-person stories of the lives of those affected by the crisis and those on the front lines of working to address its immense challenges. Speaking in their own words, refugees give voice to their experiences of migrating across borders, living in refugee camps, and struggling to rebuild their lives in unfamiliar and uncertain surroundings. They talk about the dire circumstances that drove them to migrate, whether war, famine, or persecution; and their hopes and fears for the future. A wide range of related voices provides context for the historical evolution of this crisis, the challenges for regions and states, and the options for moving forward. Complete with photographs taken by Ai Weiwei while filming Human Flow, this book provides a powerful, personal, and moving account of the most urgent humanitarian crisis of our time. ...Show more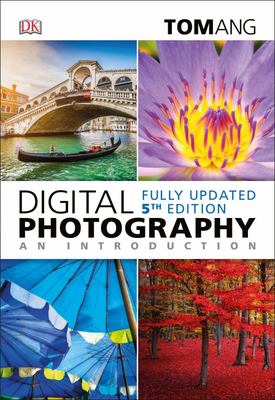 $19.99
AUD
Category: Photography
5th edition of this digital photography bestseller from Tom Ang Renowned photographer and digital expert Tom Ang shows you how to master the essentials of digital photography with the updated, jargon-free Digital Photography An Introduction. Discover all you need to know, from which camera to buy to ho w to manipulate your images using the latest digital software. Understand what to look for when buying digital cameras and accessories and follow the essentials of good picture taking with expert tips on how to improve your technique. This edition is fully up-to-date with the latest photography equipment to keep you snap happy. With exciting new photographic projects to try and inspirational ideas, concepts and approaches to subject areas to fire up your creativity, Digital Photography An Introductionis the perfect beginner's guide to digital photography. Previous ISBN 9781409382928 ...Show more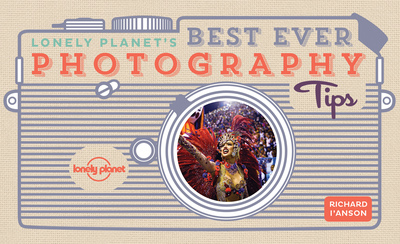 $14.99
AUD
Category: Photography | Series: Lonely Planet Ser.
Sharpen your skills and your pictures with this updated edition of Lonely Planet'sbestselling Best Ever Photography Tips. Featuring 45 practical tips and ten golden rules from award-winning travel photographer Richard I'Anson, it's packed with insight into the creative and technical skills required to p roduce brilliant images. Designed for novices and experienced photographers alike, this concise guide also includes essential advice on kit, techniques, editing and sharing, to help you capture great moments wherever you are in the world - whether you're using a smartphone or DSLR. Plus, each tip and trick is accompanied by a photograph to show you how it's done. Inside, you'll learn how to: Take control of the picture-taking process Shoot Raw files Become proficient with image-editing software Adjust your exposure and depth of field Use short telephoto and wide-angle lenses Shoot wildlife, nightlife, people, cities, landscapes and your lunch Anticipate the moment and talk to strangers Avoid lens flare Record light trails Learn how to compose, control and critique your photographs Also available: Lonely Planet's Best Ever Video Tipsand Lonely Planet's Best Ever Travel Tips About Lonely Planet: Lonely Planet is a leading travel media company and the world's number one travel guidebook brand, providing both inspiring and trustworthy information for every kind of traveller since 1973. Over the past four decades, we've printed over 145 million guidebooks and grown a dedicated, passionate global community of travellers. You'll also find our content online, on mobile, video and in 14 languages, 12 international magazines, armchair and lifestyle books, ebooks, and more. TripAdvisor Travelers' Choice Awards 2012, 2013, 2014, 2015 and 2016 winner in Favorite Travel Guide category 'Lonely Planet guides are, quite simply, like no other.' - New York Times 'Lonely Planet. It's on everyone's bookshelves; it's in every traveller's hands. It's on mobile phones. It's on the Internet. It's everywhere, and it's telling entire generations of people how to travel the world.' - Fairfax Media (Australia) ...Show more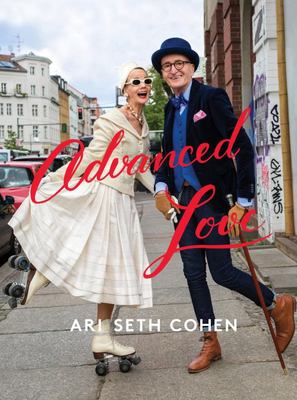 $45.00
AUD
Category: Photography
From the creator of the popular blog Advanced Style, photographer Ari Seth Cohen's Advanced Love collects affectionate portraits of subjects who prove that love is bound by neither the constraints of age or time. The book includes 40 profiles of inspiring couples from around the world, and more than 200 photos. The profiles explore themes of love and companionship through firsthand insight from the subjects; they share their stories of falling in love, what they have learned after decades of partnership, and valuable relationship advice. Advanced Love is a touching look at the often-ignored partnerships of the senior set. Filled with couples who have built their lives together, it's an indispensable trove of wisdom on love and the lessons they have learned along the way. ...Show more