$19.99
AUD
Category: Humour
'Ah! This is the dream!' says Julian one morning. 'With good old British common sense and community spirit like this, there's no reason that we couldn't exist on the island like this for the rest of our days!' What could possibly go wrong . . .? Anne has gathered Julian, Dick, George and, of course, T immy, together for a last nostalgic jaunt in the countryside together before grown-up responsibilities take the four cousins off in different directions. It's only natural that they find their way onto Kirrin Island for a look around, as this might be the last time they're here together as a group. They are planning just to spend the night there and come home the next day, perhaps with a little exploring in the dungeon for old time's sake. But that night they hear the country has gone into lockdown. They are not allowed to leave. With their usual resourcefulness, they are determined to make the best of it, and remain cheerful and healthy. As Anne keeps saying: They're lucky, really, to have all this countryside and fresh air at their disposal!   ...Show more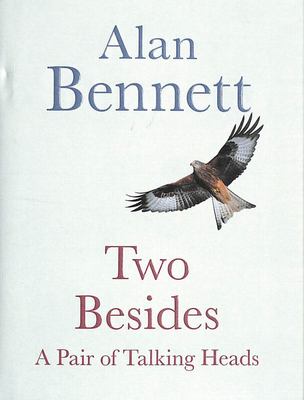 $19.99
AUD
Category: Humour
Two brand new monologues in the Talking Heads series, published here for the first time.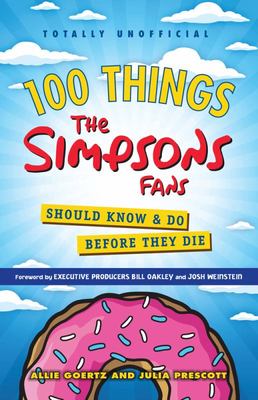 $29.99
AUD
Category: Humour | Series: 100 Things... Fans Should Know Ser.
Most fans of The Simpsons can distinguish Lenny from Carl without checking their hands. But only real fans recall the Eastern European equivalent of The Itchy & Scratchy Show , know the name of Barney Gumble's submission to the Springfield Film Festival, and have road tripped to the World's Fair in Knoxville. 100 Things The Simpsons Fans Should Know & Do Before They Die is the ultimate resource for true fans, whether you read at a Ralph Wiggum or Lisa Simpson level. Allie Goertz and Julia Prescott have collected every essential piece of Simpsons knowledge and trivia, as well as must-do activities, and rank them all from 1 to 100 in this entertaining book, which was just discarded from the shelves of The Android's Dungeon & Baseball Card Shop. ...Show more
$330.00
AUD
Category: Humour | Series: The Adventures of Tintin
For the first time, you can own all 23 stories in The Adventures of Tintin series in this fantastic boxed set. This is the perfect present for Tintin fans of all ages. Stories included in the set: Tintin in the Land of the Soviets Tintin in America Cigars of the Pharaoh The Blue Lotus The Broken Ear The Black Island King Ottokar's Sceptre The Crab with the Golden Claws The Shooting Star The Secret of the Unicorn Red Rackham's Treasure The Seven Crystal Balls Prisoners of the Sun Land of Black Gold Destination Moon Explorers on the Moon The Calculus Affair The Red Sea Sharks Tintin in Tibet The Castafiore Emerald Flight 714 to Sydney Tintin and the Picaros Tintin and Alph-Art ...Show more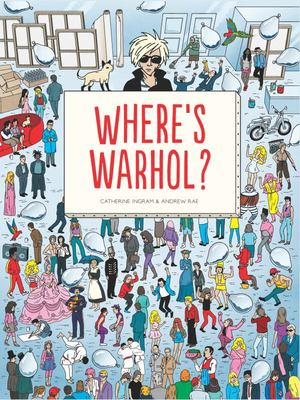 Where's Warhol?
by Catharine Ingram; Andrew Rae
$21.99
AUD
Category: Humour
If Andy Warhol could have traveled through time, where would he have gone? Where's Warhol? gives him his very own time machine, and finds out... Join Andy on a tour through time as he visits the art of the past. From Michelangelo at work on the Sistine Chapel, to Jean-Michel Basquait painting the street s of New York, via the French Impressionists and the Bauhaus, Andy has immersed himself in 12 iconic moments from Art History and the reader's challenge is to find him in each. Whilst searching for Andy amongst the crowds, readers can also find a host of historical characters and features from each period. Spot glamorous 1970s celebrities surrounding Andy at Studio 54, for example, whilst key Modernists can be identified at work at the Bauhaus. Each scene has been recreated from careful archival research by art historian Catherine Ingram and painstakingly llustrated by Andrew Rae. Educational, fun and visually engaging, Where's Warhol? is the alternative, illustrated guide to the history of art for both adults and children. ...Show more
$32.99
AUD
Category: Humour | Series: Garfield Ser.
America's favorite cat is back with this new value-priced edition of three-in-one comic strips (contains: Garfield Feeds His Face #64], Garfield Eats and Runs #65], and Garfield Nutty as a Fruitcake #66]) together for the first time in color and super-sized When one Garfield isn't enough--there's only one thing better than a Garfield collection: three Garfield collections GARFIELD FEEDS HIS FACE: "Eat early and often"--that's the credo of the furry fatso. Garfield fans who are gluttons for fun will want to indulge themselves in this meaty new collection of rib-tickling comics. GARFIELD EATS AND RUNS: For Garfield, eating is a full-contact sport. Boasting an Olympic-sized appetite, the famished feline dives into each meal with the heart--and mouth--of a champion. GARFIELD NUTTY AS A FRUITCAKE: What kind of house does Garfield live in? A nuthouse, of course The Arbuckle home is located just around the bend, where Jon and his wacky pets display their mad skills for having fun ...Show more
$19.99
AUD
Category: Humour | Series: Asterix
The Romans have invaded Britain, but one village still holds out. Asterix and Obelix come to help, with a barrel of magic potion in hand. But to deliver the precious brew, the Gaulish heroes must face fog, rain, bad food, warm beer, and the Roman, too.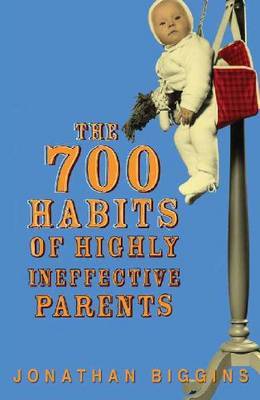 $27.99
AUD
Category: Humour
Following the success of his first book "The 700 Habits of Highly Ineffective People", Jonathan Biggins explores the world of the ineffective parent, that dismal figure traditionally held responsible for all the sins, problems, hang-ups and disappointments of their ungrateful progeny. Yes, it is Mums an d Dads who created history's long line of miscreants, from Caligula to Pol Pot, from Atilla the Hun to Naomi Campbell. Who created those depressed lumps trapped in deadend suburban lives, spending thousands on therapy, ambition thwarted? The ineffective parent. On the path to producing a healthy, well-adjusted child, the book outlines all the ways in which a parent can go wrong; from the patchouli birth-plan and the Nordic nursery design to being terrified of your child or believing that little Tarquin is a genius at 5 years old. This is an essential guide for parents or anyone (unwisely) thinking about embarking on that life-long adventure. ...Show more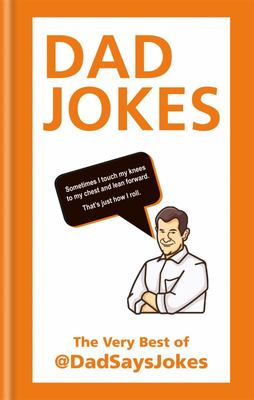 $22.99
AUD
Category: Humour
From the most-followed dad jokes page on Instagram, @dadsaysjokes, comes a collection of hilariously cheesy jokes that will leave your friends and family laughing and groaning in equal measure. This is the perfect gift for dads who want to expand their repertoire and anyone who fancies reminiscing abou t a childhood full of these no-nonsense 'bad' puns. Here are a couple of tasters: Q: Why do cows have hooves instead of feet? A: Because they lactose. Q: Are you today's date? A: Cuz you're 10/10. ...Show more
$24.99
AUD
Category: Humour | Series: Garfield Ser.
Garfield's back in this brand-new full-color compilation comic strip book--truly a must-have for fans   Garfield returns--weighing more than ever --for his 69th book. They're all here--Jon, Odie, Nermal, and, of course, our favorite fat cat, Garfield
$19.99
AUD
Category: Humour
Kitty Flanagan has been locked in an industrial freezer in Western Australia, insulted about the size of her lady parts in Singapore and borne witness to the world's most successful wife swap in suburban Sydney. It's these valuable lessons from The University of Life that have taught her so many things, including the fact that cliches like 'The University of Life' are reeeally annoying. In these funny, true stories, Kitty provides advice you didn't even know you needed. Useful tips on how not to get murdered while hitchhiking, how to break up with someone the wrong way, and the right way, why it's important to keep your top on while waitressing, and why women between the ages of 37 and 42 should be banned from internet dating. Bridge Burning and Other Hobbies is a collection of laugh-out-loud, cautionary tales from one of Australia's favourite comedians.   ...Show more
$39.99
AUD
Category: Humour | Series: Jeeves & Wooster
It's beats me why a man of his genius is satisfied to hang around pressing my clothes and what not,' says Bertie. 'If I had Jeeves's brain I should have a stab at being Prime Minisiter or something.' Luckily for us, Bertie Wooster manages to retain Jeeve's services through all the vicissitudes of purple socks and policeman's helmets, and here, gathered together for the first time, is an omnibus of Jeeves novels and stories comprising three of the funniest books ever written: Thank You, Jeeves, The code of the Woosters and The Inimirable Jeeves. ...Show more