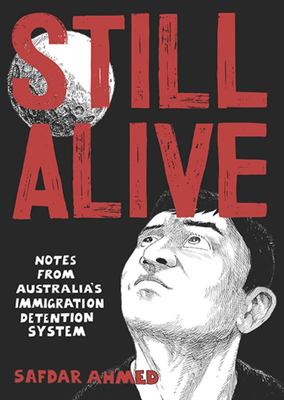 $30.00
AUD
Category: Graphic Novels
A graphic novel detailing author Safdar Ahmed's experiences visiting the Villawood Detention Centre in Sydney. Safdar tells the stories of the people seeking asylum in Australia that he meets in Villawood.
$17.99
AUD
Category: Graphic Novels
In the shadows, trouble is brewing... When Starflight is stolen by his own tribe, he hopes to at least discover some of the long-held NightWing secretswhat magical powers they really have, who theyre allied with in the war, and where theyve been living all this time. But the truth about Starflights trib e is more terrible than he ever imagined: Not only do the NightWings live in a dark, miserable place, but theyve imprisoned several innocent RainWings there, too. Stranded and alone, Starflight only wants to get back to his friends. But the fate of two kingdoms now rests in his talons, and with no one to save him, Starflight will have to find a way to be brave... before its too late. ...Show more
$22.99
AUD
Category: Graphic Novels
For some, perfection just isn't enough. Things are looking bright at the Beifong Metalbending Academy! But after all the adventures Toph's had with Aang, Sokka, Zuko, and Katara, the whole thing feels a bit dull. Luckily, Sokka and Suki come to visit and reintroduce some familiar faces from their wande ring days. And while out and about to celebrate, Toph discovers something that just might put the sparkle back in her eye... Written by Faith Erin Hicks (The Adventures of Superhero Girl, The Nameless City) and drawn by Peter Wartman (Stonebreaker), with colors by Adele Matera and collaboration from Avatar- The Last Airbender animated series writer Tim Hedrick, this is the ultimate continuation of the hit animated series! ...Show more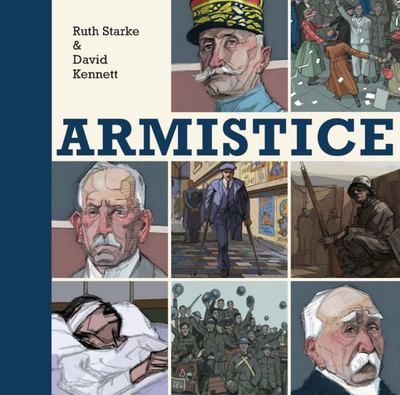 $29.99
AUD
Category: Graphic Novels
In this companion to the award-winning My Gallipoli, many voices will recall the day the Great War ended and the months that followed before peace rang out around the world. On 11 November 1918, after four years of fighting, the Allied powers signed an agreement with Germany to end the Great War and to begin peace negotiations. The armistice, as it was known, took effect on the eleventh hour of the eleventh day of the eleventh month. But it would take more than seven months before peace would finally be declared at Versailles on 28 June 1919. The Great War was over. But the world as it had been known was changed forever. Armistice is published to commemorate the 100th anniversary since the fighting stopped. ...Show more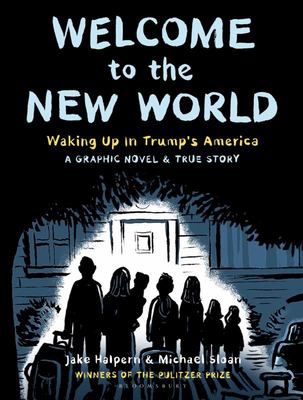 $32.99
AUD
Category: Graphic Novels
A story about ordinary people navigating a strange land, in even stranger times. On the eve of the US elections, a Syrian family leave their world behind for a chance at the American dream. But as the first day of their new life dawns, they are greeted by the news of Donald Trump's victory. It's as if t hey arrived in one country, and woke up in another. What does that mean for their past, their future... their home? Welcome to the New World began as a ground-breaking comic strip in the New York Times. Every week, the Aldabaan family's experiences would be retold as a cartoon strip - keeping step as events unfolded in real life. One Pulitzer Prize later, this stunning graphic novel fills in the gaps, gradually revealing an America which is full of contradictions: foreign yet familiar, ignorant but kind, cruel yet generous. It's also an intimate portrait of family dynamics and everyday fortitude, from the first day at a new school to getting a new job (any job!) against the clock. It seems that if you can't turn back, the only way to face is forward. ...Show more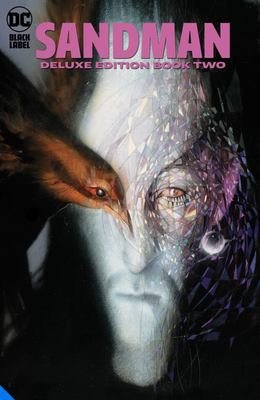 $79.99
AUD
Category: Graphic Novels
This second book collecting Neil Gaiman's genre-defining series about the Dream King in a new deluxe edition series features an oversize hardcover format, bonus content, and a new cover. Collects the first two paperback volumes of the critically acclaimed series The Sandman, "Fear of Falling" from Vert igo Preview #1, The Sandman #17-31, Sandman Special #1, and the Vertigo- Winter's Edge stories "Flowers of Romance," "A Winter's Tale," and "How They Met Themselves." ...Show more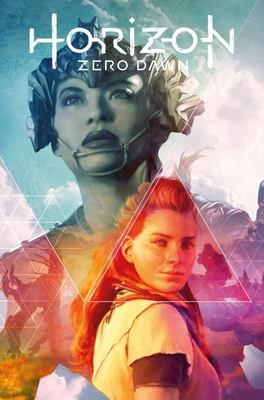 $29.99
AUD
Category: Graphic Novels
TITAN COMICS and GUERRILLA GAMES are proud to announce an all-new graphic novel set after the events of the critically acclaimed, award-winning video game Horizon Zero Dawn A new adventure with Talanah and Aloy awaits   Horizon: a far-future Earth full of epic natural beauty and forgotten ruins, whe re awe-inspiring, animal-like machines are the dominant species and humans struggle to survive in pre-industrial tribes. In the aftermath of a titanic battle that almost laid waste to the capital city of Meridian, Talanah, one of the greatest machine-hunters in the land, struggles to find her place in the rebuilding effort. Making matters worse, Aloy, her trusted friend and confidant, has disappeared. When a new threat emerges in the hinterlands, she must decide how best to serve her tribe, her friends, and herself. ...Show more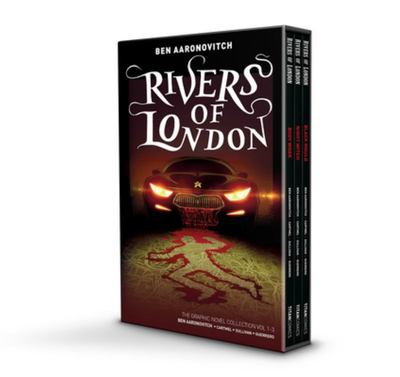 $59.99
AUD
Category: Graphic Novels | Series: Rivers of London Ser.
Dive in at the beginning of the bestselling cops and wizards series from chart-topping author (and comics writer) Ben Aaronovitch, with this Box Set Edition of the first three graphic novels Including Art Cards featuring the cover art from the individual books. Including: Volume 1: Bodywork, Volume 2: N ight Witch, Volume 3: Black MouldA stunning box set edition of the bestselling first three graphic novels in the Rivers of London sequence, starring Ben Aaronovitch's laconic trainee wizard and budding detective, Peter Grant. All-new adventures for Peter and the Folly - that are essential parts of the smash-hit novel continuity Peter Grant is part of a very special London police unit. Full-time cop and part-time wizard, he works on rather unusual crimes - those that involve magic and the general weirdness that permeates London's dark underbelly.In the first volume, Body Work, Police Constable Peter Grant and his boss, Thomas Nightingale, London's only wizarding cops, tackle a case that begins with a perfectly innocent car on a homicidal killing spree - without a driver. But then, before you know it, there's a Bosnian refugee, the Most Haunted Car in England, a bunch of teenagers loaded on Ketamine and a seemingly-harmless wooden bench with the darkest of pasts...In the second volume, Night Witch, Peter and Nightingale are press-ganged into helping a Russian oligarch hunt his missing daughter, where they are caught up in a battle between Russian gunmen, a monstrous forest creature - and their nemesis: The Faceless Man. But as Grant and Nightingale close in on the missing girl, they discover that nothing about this case is what it seems In the third volume, Black Mould, something dark and slimy is dripping through the walls of suburban London. Not the usual stuff that smells funny and can be hell on the lungs, this mould is possessed by dark power and worse intentions. Looks like it's another case for London's one and only trainee wizard cop, Peter Grant, joined here by his reluctant partner, Sahra Guleed ...Show more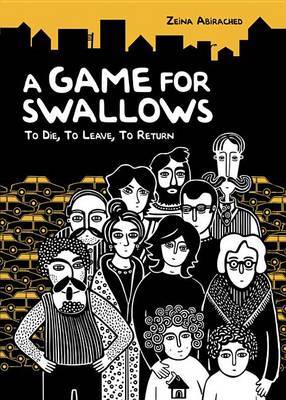 $15.99
AUD
Category: Graphic Novels
When Zeina was born, the civil war in Lebanon had been going on for six years, so it's just a normal part of life for her and her parents and her little brother. The city of Beirut is cut in two, separated by bricks and sandbags and threatened by snipers and shelling. East Beirut is for Christians, and West Beirut is for Muslims. When Zeina's parents don't return one afternoon from a visit to the other half of the city, and the bombing grows ever closer, the neighbors in her apartment house create a world indoors for Zeina and her brother where it's comfy and safe, where they can share cooking lessons and games and gossip. Together they try to make it through a dramatic day in the one place they hoped they would always be safehome. Zeina Abirached, born into a Lebanese Christian family in 1981, has collected her childhood recollections of Beirut in a warm story about the strength of family and community. ...Show more
$12.99
AUD
Category: Graphic Novels | Series: Arlo and Pips
Perfect for fans of Narwhal and Jelly, Arlo & Pips: King of the Birds is the first in a new early graphic chapter book series about the friendship between Arlo, an arrogant crow, and a sarcastic little bird named Pips. Like most crows, Arlo has a big brain. But Arlo has something else: a little pal who's not afraid to tell him when he's being insufferable In the first of three episodes, a battle of the brains and bird-to-bird banter soon turns into an unexpected friendship. Arlo and Pips' adventures include a visit the big city and the beach on their hunt for shiny things and French fries. Cool crow facts are included throughout the book. Arlo & Pips is the HarperCollins Canada Kids' Top Pick for this fall ...Show more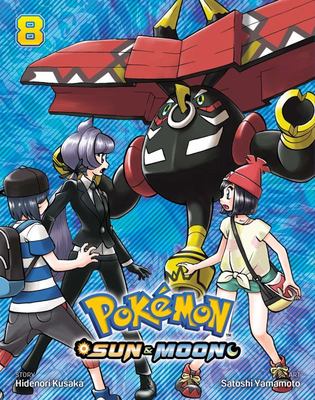 $8.99
AUD
Category: Graphic Novels | Series: Pokémon: Sun and Moon Ser.
Awesome adventures inspired by the best-selling new Pok mon Sun & Moon video games set in the tropical Alola Region   Sun dreams of money. Moon dreams of scientific discoveries. When their paths cross with Team Skull, both their plans go awry...   It's a showdown in Vast Poni Canyon to repel the invading Ultra Beasts Sun and Moon must gain control of Legendary Pok mon Solgaleo and Lunala before Faba can use them to take over the Aether Foundation. And then a Trainer and Pok mon get dragged into a wormhole...   Why won't Sun fight the Ultra Beasts alongside his friends? ...Show more