$17.99
AUD
Category: Graphic Novels
In the shadows, trouble is brewing... When Starflight is stolen by his own tribe, he hopes to at least discover some of the long-held NightWing secretswhat magical powers they really have, who theyre allied with in the war, and where theyve been living all this time. But the truth about Starflights trib e is more terrible than he ever imagined: Not only do the NightWings live in a dark, miserable place, but theyve imprisoned several innocent RainWings there, too. Stranded and alone, Starflight only wants to get back to his friends. But the fate of two kingdoms now rests in his talons, and with no one to save him, Starflight will have to find a way to be brave... before its too late. ...Show more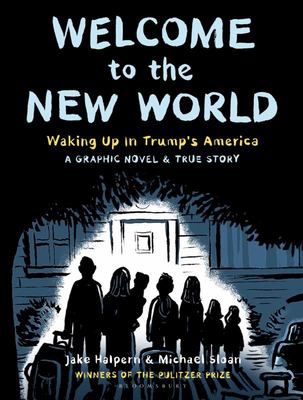 $32.99
AUD
Category: Graphic Novels
THE GROUND-BREAKING GRAPHIC NOVEL A story about ordinary people navigating a strange land, in even stranger times. On the eve of the US elections, a Syrian family leave their world behind for a chance at the American dream. But as the first day of their new life dawns, they are greeted by the news of Do nald Trump's victory. It's as if they arrived in one country, and woke up in another. What does that mean for their past, their future... their home? Welcome to the New World began as a ground-breaking comic strip in the New York Times. Every week, the Aldabaan family's experiences would be retold as a cartoon strip - keeping step as events unfolded in real life. One Pulitzer Prize later, this stunning graphic novel fills in the gaps, gradually revealing an America which is full of contradictions: foreign yet familiar, ignorant but kind, cruel yet generous. It's also an intimate portrait of family dynamics and everyday fortitude, from the first day at a new school to getting a new job (any job!) against the clock. It seems that if you can't turn back, the only way to face is forward. ...Show more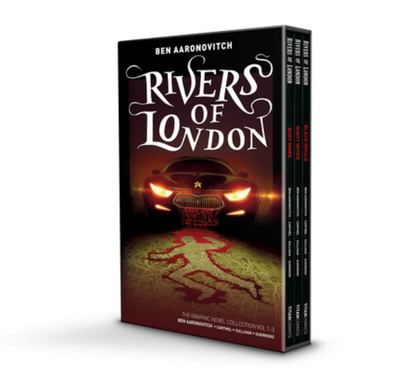 $59.99
AUD
Category: Graphic Novels | Series: Rivers of London Ser.
Dive in at the beginning of the bestselling cops and wizards series from chart-topping author (and comics writer) Ben Aaronovitch, with this Box Set Edition of the first three graphic novels Including Art Cards featuring the cover art from the individual books. Including: Volume 1: Bodywork, Volume 2: N ight Witch, Volume 3: Black MouldA stunning box set edition of the bestselling first three graphic novels in the Rivers of London sequence, starring Ben Aaronovitch's laconic trainee wizard and budding detective, Peter Grant. All-new adventures for Peter and the Folly - that are essential parts of the smash-hit novel continuity Peter Grant is part of a very special London police unit. Full-time cop and part-time wizard, he works on rather unusual crimes - those that involve magic and the general weirdness that permeates London's dark underbelly.In the first volume, Body Work, Police Constable Peter Grant and his boss, Thomas Nightingale, London's only wizarding cops, tackle a case that begins with a perfectly innocent car on a homicidal killing spree - without a driver. But then, before you know it, there's a Bosnian refugee, the Most Haunted Car in England, a bunch of teenagers loaded on Ketamine and a seemingly-harmless wooden bench with the darkest of pasts...In the second volume, Night Witch, Peter and Nightingale are press-ganged into helping a Russian oligarch hunt his missing daughter, where they are caught up in a battle between Russian gunmen, a monstrous forest creature - and their nemesis: The Faceless Man. But as Grant and Nightingale close in on the missing girl, they discover that nothing about this case is what it seems In the third volume, Black Mould, something dark and slimy is dripping through the walls of suburban London. Not the usual stuff that smells funny and can be hell on the lungs, this mould is possessed by dark power and worse intentions. Looks like it's another case for London's one and only trainee wizard cop, Peter Grant, joined here by his reluctant partner, Sahra Guleed ...Show more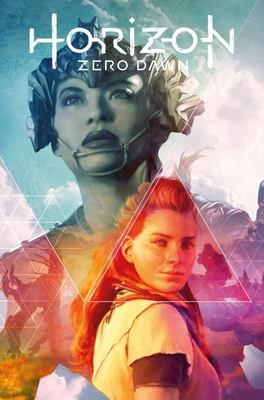 $29.99
AUD
Category: Graphic Novels
TITAN COMICS and GUERRILLA GAMES are proud to announce an all-new graphic novel set after the events of the critically acclaimed, award-winning video game Horizon Zero Dawn A new adventure with Talanah and Aloy awaits   Horizon: a far-future Earth full of epic natural beauty and forgotten ruins, whe re awe-inspiring, animal-like machines are the dominant species and humans struggle to survive in pre-industrial tribes. In the aftermath of a titanic battle that almost laid waste to the capital city of Meridian, Talanah, one of the greatest machine-hunters in the land, struggles to find her place in the rebuilding effort. Making matters worse, Aloy, her trusted friend and confidant, has disappeared. When a new threat emerges in the hinterlands, she must decide how best to serve her tribe, her friends, and herself. ...Show more
$27.99
AUD
Category: Graphic Novels | Series: Rivers of London Ser.
Detective Inspector Peter Grant is back in an all-new comic miniseries from author Ben Aaronovitch Trouble never lies far from the race track. When a flash car belonging to a young boy racer from England washes up in the Netherlands with a bagload of unusual cargo, it's evident there is more than meets the eye happening at street races held in an Essex car park. Enter Detective Inspector Peter Grant. Fresh from suspension, he takes to the track in his orange 'asbo' Ford Focus to try and infiltrate the big leagues. But Peter soon finds himself sucked back into an Otherworld - a real-life fairyland ...Show more
$17.99
AUD
Category: Graphic Novels | Series: Big Nate Graphic
Nate Wright is a wisecracking 11-year-old who knows he's destined for greatness. Nate is the star of Big Nate, the daily and Sunday comic strip that made its debut in 1991. Nate's a sixth-grade chess prodigy, a self-described genius, and the all-time record holder for detentions in school history. He's often in hot water with his teachers and classmates, but Nate's winning personality and can-do attitude always make him a big hit with readers. ...Show more
$24.99
AUD
Category: Graphic Novels | Series: The Kane Chronicles
Percy Jackson fought Greek Gods. Now the Gods of Egypt are waking in the modern world...'I GUESS IT STARTED THE NIGHT OUR DAD BLEW UP THE BRITISH MUSEUM . . .'CARTER AND SADIE KANE'S dad is a brilliant Egyptologist with a secret plan that goes horribly wrong. An explosion shatters the ancient Rosetta st one and unleashes Set, the evil god of chaos . . . Set imprisons Dr Kane in a golden coffin and Carter and Sadie must run for their lives. To save their dad, they embark on a terrifying quest from Cairo to Paris to the American South-West and discover the truth about their family's connection to the House of Life: an Egyptian temple of magic that has existed for thousands of years. The pharaohs of ancient Egypt are far from dead and buried. And so, unfortunately, are their gods . . . ...Show more
$19.99
AUD
Category: Graphic Novels
Wise, often funny, sometimes heartbreaking, Persepolis: The Story of a Childhood tells the story of Marjane Satrapi's life in Tehran from the ages of six to fourteen, years that saw the overthrow of the Shah's regime, the triumph of the Islamic Revolution and the devastating effects of war with Iraq. Th e intelligent and outspoken child of radical Marxists, and the great-grandaughter of Iran's last emperor, Satrapi bears witness to a childhood uniquely entwined with the history of her country. Persepolis paints an unforgettable portrait of daily life in Iran and of the bewildering contradictions between home life and public life. Amidst the tragedy, Marjane's child's eye view adds immediacy and humour, and her story of a childhood at once outrageous and ordinary, beset by the unthinkable and yet buffered by an extraordinary and loving family, is immensely moving. It is also very beautiful; Satrapi's drawings have the power of the very best woodcuts. Persepolis ends on a cliffhanger in 1984, just as fourteen-year-old Marjane is leaving behind her home in Tehran, escaping fundamentalism and the war with Iraq to begin a new life in the West. In Persepolis 2: The Story of a Return we follow our young, intrepid heroine through the next eight years of her life - an eye-opening and sometimes lonely four years of high school in Vienna, followed by a supremely educational and heartwrenching four years back home in Iran. Just as funny and heartbreaking as its predecessor - with perhaps an even greater sense of the ridiculous inspired by life in a fundamentalist state - Persepolis 2 is also as clear-eyed and searing in its condemnation of fundamentalism and its cost to the human spirit. In its depiction of the universal trials of adolescent life and growing into adulthood - here compounded by being an outsider both abroad and at home, and by living in a state where you have no right to show your hair, wear make-up, run in public, date, or question authority - it's raw, honest, and incredibly illuminating. ...Show more
$34.99
AUD
Category: Graphic Novels
"Anyone willing to get filthy can also get rich." In this dystopian swamp city, two brothers find that opportunity and exploitation lurk around every corner. But who's smarter: the hordes of people rushing to move in, or the equal horde desperate to leave?   Penn and Lipton Wise have set out to Falter City to make their fortune. It's the future, obviously, and things are pretty grim. The Australian landscape is traumatized. Plague is rampant. Machines only work as well as the poor sod pedaling them. Things are hotter and wetter than they used to be, giving the whole place the vibe of a sweaty armpit.   Lippy and Penn are hoping to set up shop in this grimy boom-town, but they've got to stay frosty, because it's teeming with hustlers, swindlers, and scoundrels. It's the sort of place where a lucky moron could make an outrageous fortune in an afternoon and lose it all before bedtime. The sort of place where two enterprising teenagers could really make something of themselves. Or so they say.   In his follow-up to the critically acclaimed Blue, Pat Grant confirms his reputation as "the Australian Mark Twain" (Craig Thompson, author of Blankets and Habibi) with a page-turning graphic novel about economic inequality, desperation, and the gambler's addiction to hope even in the worst of times. ...Show more
$24.99
AUD
Category: Graphic Novels
The first ever graphic novel version of Animal Farm - a Times Book of the Year Animal Farm is the story of what happens when the downtrodden animals of Manor Farm overthrow their master, and how their revolution goes horribly wrong. Now George Orwell's dark, timeless fable has been turned into a graphic novel for the very first time, illustrated in full colour by the renowned Brazilian artist Odyr to bring us a whole new work of art. 'This brightly coloured homage to Orwell's timely allegory is heartbreaking and elegant. Odyr's images of animals casting off their bonds and then living with the results of their revolution are painterly and evocative, both loose and illuminating' The New York Times ...Show more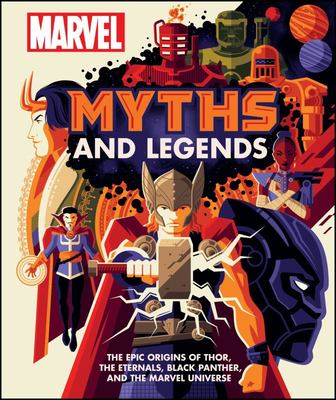 $39.99
AUD
Category: Graphic Novels
Explore the fabled myths and legends of the magnificent Marvel Universe. They look down upon the Earth from beyond the stars, watching, waiting, judging... But who or what are these all-powerful beings? How did they come to be? And what is their role in the creation of the Marvel Universe? Travel to the dawn of time and witness the birth of the Celestials, and their warring creations the Eternals and Deviants. Discover the pantheons of Thor, the Asgardians, and their Olympian rivals; the arcane cosmology of Dr. Strange; the advent of the Orishas and the Black Panthers; and the rise of Atlantis and its regal protector Namor. These wondrous mysteries - and many more - are spectacularly revealed in Marvel Myths and Legends. © 2020 MARVEL ...Show more
$39.99
AUD
Category: Graphic Novels | Series: Tintin
Join the world's most famous travelling reporter in his exciting adventures investigates smugglers in the two-part story CIGARS OF THE PHARAOH and THE BLUE LOTUS, then travels into the depths of the rainforest in THE BROKEN EAR.