$16.99
AUD
Category: Crime and Thrillers
When Clio's town in Bronze Age Crete is threatened by seafaring raiders, she faces the greatest sacrifice of all. Can Clio, her herd of horses and a new young friend find a way to change their destinies? Another wonderfully engaging historical middle fiction adventure from the author of Dragonfly Song a nd Nim's Island.   ...Show more
$32.99
AUD
Category: Crime and Thrillers | Series: Mickey Haller Ser.
Lincoln Lawyer Mickey Haller is back in the heartstopping new thriller from #1 New York Times bestselling author Michael Connelly. Defense attorney Mickey Haller is pulled over by police, who find the body of a client in the trunk of his Lincoln. Haller is charged with murder and can't make the exorbita nt $5 million bail slapped on him by a vindictive judge.   Mickey elects to defend himself and must strategize and build his defense from his jail cell in the Twin Towers Correctional Center in downtown Los Angeles, all the while looking over his shoulder--as an officer of the court he is an instant target.   Mickey knows he's been framed. Now, with the help of his trusted team, he has to figure out who has plotted to destroy his life and why. Then he has to go before a judge and jury and prove his innocence.   In his highest stakes case yet, Mickey Haller fights for his life and shows why he is "a worthy colleague of Atticus Finch...in the front of the pack in the legal thriller game" (Los Angeles Times).     ...Show more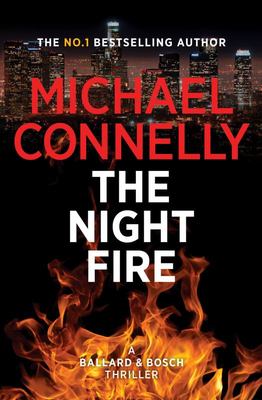 $32.99
AUD
Category: Crime and Thrillers | Series: A\Ballard and Bosch Ser. | Reading Level: very good
Harry Bosch and LAPD Detective Renee Ballard come together again on the murder case that obsessed Bosch's mentor, the man who trained him to be a homicide detective - new from #1 bestselling author Michael Connelly.  
$19.99
AUD
Category: Crime and Thrillers | Series: Renee Ballard Ser.
Now in paperback: Harry Bosch and LAPD Detective Renee Ballard come together again on the murder case that obsessed Bosch's mentor, the man who trained him.
$22.99
AUD
Category: Crime and Thrillers
'A uniquely powerful voice roars out one last time, and then stillness and silence forever. This is Andrew's masterwork. His final gift to us.' - John Birmingham In the freezing Antarctic waters south of Tasmania, a mountain was discovered in 1642 by the seafaring explorer Gerrit Jansz. Not just any mou ntain but one that Jansz estimated was an unbelievable height of twenty-five thousand metres. In 2016, at the foot of this unearthly mountain, a controversial and ambitious 'dream home', the Observatory, is painstakingly constructed by an eccentric billionaire - the only man to have ever reached the summit. Rita Gausse, estranged daughter of the architect who designed the Observatory is surprised, upon her father's death, to be invited to the isolated mansion to meet the famously reclusive owner, Walter Richman. But from the beginning, something doesn't feel right. Why is Richman so insistent that she come? What does he expect of her? When cataclysmic circumstances intervene to trap Rita and a handful of other guests in the Observatory, cut off from the outside world, she slowly begins to learn the unsettling - and ultimately horrifying - answers. ...Show more
$22.99
AUD
Category: Crime and Thrillers
The Sunday Times bestseller from international bestseller John Grisham. Is a Perfect Storm the Perfect Time for a Murder? 'Another gem from John Grisham' Observer When Hurricane Leo threatens Florida's Camino Island, the Governor is quick to issue an evacuation order. Most residents flee but a small group of diehards decide to ride it out. Amongst them is Bruce Cable, proprietor of Bay Books in downtown Santa Rosa. The hurricane is devastating: homes and condos are levelled, hotels and storefronts ruined, streets flooded, and a dozen people are killed. One of the victims is Nelson Kerr, a friend of Bruce's who wrote timely political thrillers. But evidence suggests that the storm wasn't the cause of Nelson's death - he had received several mysterious blows to the head. Who would want Nelson dead? The local police are overwhelmed with the aftermath of the storm and in no condition to handle the case. Bruce begins to wonder if the shady characters in Nelson's novels were more fact than fiction. And somewhere on Nelson's computer is the manuscript of his new novel - could the key to the case be right there, in black and white? Bruce starts to look into it and what he finds between the lines is more shocking than any of Nelson's plot twists - and far more dangerous. Gripping, compelling and pacy, this exceptional new thriller from international bestseller John Grisham is the perfect escapist read this summer. *************************************** Praise for Camino Winds: 'In American icon John Grisham's new novel, Camino Winds, an odd assortment of mystery and crime authors, some of them felons themselves, discover one of their colleagues has been murdered during the fury of a massive hurricane-the perfect crime scene' Delia Owens, author of Where the Crawdads Sing 'The Camino Island series, featuring trouble-prone bookseller Bruce Cable, is a perfect escapist mix of detective action, insider riffs on the literary world - and even a little romance' Mail on Sunday 'Camino Winds has all the usual Grisham hallmarks - a pacy plot and tension-filled scenes' Independent 'Another compelling read from Grisham, and will satisfy old fans and please new readers alike' Press Association 'The novel has enough plot twists to keep you engaged' The Herald ...Show more
Shaman
by Roland Perry
$29.99
AUD
Category: Crime and Thrillers
A gripping international thriller from bestselling author Roland Perry. Victor Cavalier has received the phone call every parent dreads: his daughter is lying in a coma after a motorcycle accident and given little chance of survival. But when a mysterious scientist known as the Shaman intervenes to sav e his daughter's life, Victor decides he must meet this maverick genius.The Shaman has developed cold-fusion technology that harnesses atomic energy from water. It can be used to replace combustion engines, revolutionising transport and power generation, but also to build terrifying weaponry - making him the target of a ruthless international organisation that will do anything to gain control of this new technology. Now all that stands in their way is Victor - an investigative reporter and undercover operative with lethal skills and a talent for getting to the bottom of the story.From Thailand to Tasmania, London to New York, The Shaman is the gripping new international thriller from bestselling author Roland Perry.   ...Show more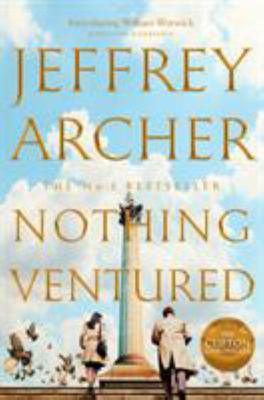 $32.99
AUD
Category: Crime and Thrillers | Series: William Warwick Novels Ser. | Reading Level: very good
This is not a detective story, this is a story about the making of a detective...William Warwick has always wanted to be a detective, and decides, much to his father's dismay, that rather than become a barrister like his father, Sir Julian Warwick QC, and his sister Grace, he will join London's Metropol itan Police Force. After graduating from university, William begins a career that will define his life: from his early months on the beat under the watchful eye of his first mentor, Constable Fred Yates, to his first high-stakes case as a fledgling detective in Scotland Yard's arts and antiquities squad. Investigating the theft of a priceless Rembrandt painting from the Fitzmolean Museum, he meets Beth Rainsford, a research assistant at the gallery who he falls hopelessly in love with, even as Beth guards a secret of her own that she's terrified will come to light. While William follows the trail of the missing masterpiece, he comes up against suave art collector Miles Faulkner and his brilliant lawyer, Booth Watson QC, who are willing to bend the law to breaking point to stay one step ahead of William. Meanwhile, Miles Faulkner's wife, Christina, befriends William, but whose side is she really on? Nothing Ventured heralds the start of a brand new series in the style of Jeffrey Archer's number one Sunday Times bestselling The Clifton Chronicles: telling the story of the life of William Warwick - as a family man and a detective who will battle throughout his career against a powerful criminal nemesis. Through twists, triumph and tragedy, this series will show that William Warwick is destined to become one of Jeffrey Archer's most enduring legacies. ...Show more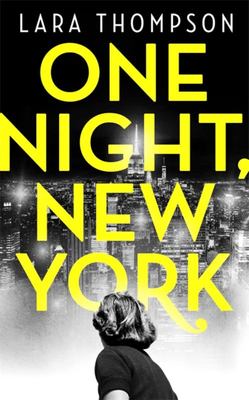 $32.99
AUD
Category: Crime and Thrillers
A delicious detective story set in 1930s New York, and the winner of the inaugural Virago/The Pool New Crime Writer Award. One winter night in 1932, at the top of the Empire State Building, Frances and Agnes, possible lovers and co-conspirators, are waiting for a man who has done something terrible to b oth of them. They plan to seek the ultimate revenge. Set over the course of a single night, with flashbacks to the weeks leading up to the potential murder, One Night, New York is a detective story, a romance and a coming-of-age tale. It is also a story of old New York, of bohemian Greenwich Village between the wars, of floozies and artists and addicts, of a city that sucked in creatives and immigrants alike, lighting up the world, while all around America burned amidst the heat of the Great Depression. ...Show more
$32.99
AUD
Category: Crime and Thrillers
A novel of searing emotional truth, told with the relentless pull of a thriller, from the award-winning creator of Offspring. he Family Doctor is a compelling thriller - fast-paced, gripping and frightening. But is more than that because it is a story that draws desperately needed attention to domestic abuse in this country, to institutional indifference, to the devaluing of women's lives. The Family Doctor is a cry for change.' Sofie Laguna'Brilliant. So compelling on so many levels.' Chris Hammer, author of Scrublands'Debra Oswald is always deft at capturing the nuances of female friendship and romantic attraction, but this time she brings them to a pitch of pulse-racing intensity. Delving into the dark world of domestic violence and society's abject failure to protect those most vulnerable, she has produced a gripping thriller, brimming with heart and intellect.' Geraldine BrooksPaula is a dedicated suburban GP, who is devastated by the murder of a friend and her children by their estranged husband and father. Stacey and the children had been staying with her after fleeing his control, and Paula is haunted by the thought that she couldn't protect them when they most needed it. How had she missed the warning signs? How had she failed to keep them safe?Not long after, a patient with suspicious injuries brings her anxious young son into Paula's surgery. The woman admits that her husband hurts her, but she's terrified to leave for fear of escalating the violence, and defeated by the consistent failures of the law to help her.Can Paula go against everything she believes to make sure one woman is saved, one child spared? She isn't motivated by revenge. She's desperately trying to prevent a tragedy . . .A riveting, provocative novel about women's fury, traumatic grief, new love, deep friendship, and the preciousness of life, The Family Doctor asks the questions: Should you cling to faith in a flawed system, or take control the only way you can? Can a good person justify taking a life to save a life?'Mesmerising and heart-breaking. A perfect story for this moment in time.' Sarah Bailey, author of Where the Dead Go 'The Family Doctor brings urgent news, taking the reader into suburban battlegrounds kept private by the threat and actuality of violence. In crystal-clear prose, Debra Oswald unveils an all-too-believable world of love and loyalty stretched to the limit, with agonising consequences when the best people are forced to do the worst things. When is it justified to fight fire with fire? The moment you finish this novel you will want to find someone else who has read it and talk all night about the vital questions it raises.' Malcolm Knox ...Show more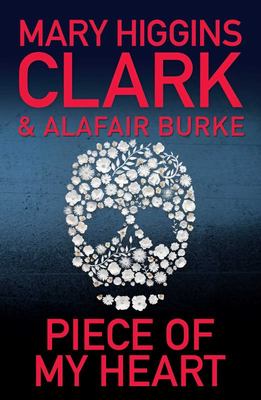 Piece of My Heart
by Mary Higgins Clark; Alafair Burke
$32.99
AUD
Category: Crime and Thrillers
Television producer Laurie Moran and her fiancée, Alex Buckley, the former host of her investigative television show, are just days away from their mid-August wedding, when things take a dark turn. Alex's seven-year-old nephew, Johnny, vanishes from the beach. A search party begins and witnesses recall Johnny playing in the water and collecting shells behind the beach shack, but no one remembers seeing him after the morning. As the sun sets, Johnny's skim board washes up to shore, and everyone realizes that he could be anywhere, even under water. A ticking clock, a sinister stalker, and fresh romance combine in this exhilarating follow up to the bestselling You Don't Own Me--another riveting page-turner from the "Queen of Suspense" Mary Higgins Clark and her dazzling partner-in-crime Alafair Burke.   ...Show more
$39.99
AUD
Category: Crime and Thrillers | Series: Jack West, Jr Ser.
AN INCREDIBLE VICTORY BUT AT A TERRIBLE PRICE... Against all the odds, Jack West Jr found the Three Secret Cities but at a heartbreaking cost. His beloved daughter Lily, it appeared, was slaughtered by Sphinx in a cruel ancient ritual. TO THE MOUNTAINS AND THE FALL!  With his rivals far ahead of him, Ja ck must now get to one of the five iron mountains-two of which have never been found-and perform a mysterious feat known only as 'The Fall'. Although what is this object on the moon that is connected to it? A NEW PLAYER ARRIVES Amid all this, Jack will discover that a new player has entered the race, a general so feared by the four legendary kingdoms they had him locked away in their deepest dungeon. Only now this general has escaped and he has a horrifying plan of his own...   ...Show more