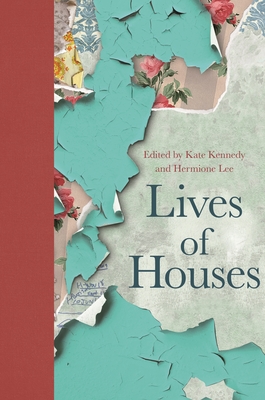 $44.99
AUD
Category: Architecture
A group of notable writers--including UK poet laureate Simon Armitage, Julian Barnes, Margaret MacMillan, and Jenny Uglow--celebrate our fascination with the houses of famous literary figures, artists, composers, and politicians of the past What can a house tell us about the person who lives there? Do w e shape the buildings we live in, or are we formed by the places we call home? And why are we especially fascinated by the houses of the famous and often long-dead? In Lives of Houses, a group of notable biographers, historians, critics, and poets explores these questions and more through fascinating essays on the houses of great writers, artists, composers, and politicians of the past. Editors Kate Kennedy and Hermione Lee are joined by wide-ranging contributors, including Simon Armitage, Julian Barnes, David Cannadine, Roy Foster, Alexandra Harris, Daisy Hay, Margaret MacMillan, Alexander Masters, and Jenny Uglow. We encounter W. H. Auden, living in joyful squalor in New York's St. Mark's Place, and W. B. Yeats in his flood-prone tower in the windswept West of Ireland. We meet Benjamin Disraeli, struggling to keep up appearances, and track the lost houses of Virginia Woolf and Elizabeth Bowen. We visit Benjamin Britten in Aldeburgh, England, and Jean Sibelius at Ainola, Finland. But Lives of Houses also considers those who are unhoused, unwilling or unable to establish a home--from the bewildered poet John Clare wandering the byways of England to the exiled Zimbabwean writer Dambudzo Marechera living on the streets of London. With more than forty illustrations, Lives of Houses illuminates what houses mean to us and how we use them to connect to and think about the past. The result is a fresh and engaging look at house and home. Featuring Alexandra Harris on moving house ● Susan Walker on Morocco's ancient Roman House of Venus ● Hermione Lee on biographical quests for writers' houses ● Margaret Macmillan on her mother's Toronto house ● a poem by Maura Dooley, "Visiting Orchard House, Concord, Massachusetts"--the house in which Louisa May Alcott wrote and set her novel Little Women ● Felicity James on William and Dorothy Wordsworth's Dove Cottage ● Robert Douglas-Fairhurst at home with Tennyson ● David Cannadine on Winston Churchill's dream house, Chartwell ● Jenny Uglow on Edward Lear at San Remo's Villa Emily ● Lucy Walker on Benjamin Britten at Aldeburgh, England ● Seamus Perry on W. H. Auden at 77 St. Mark's Place, New York City ● Rebecca Bullard on Samuel Johnson's houses ● a poem by Simon Armitage, "The Manor" ● Daisy Hay at home with the Disraelis ● Laura Marcus on H. G. Wells at Uppark ● Alexander Masters on the fear of houses ● Elleke Boehmer on sites associated with Zimbabwean writer Dambudzo Marechera ● Kate Kennedy on the mental asylums where World War I poet Ivor Gurney spent the last years of his life ● a poem by Bernard O'Donoghue, "Safe Houses" ● Roy Foster on W. B. Yeats and Thoor Ballylee ● Sandra Mayer on W. H. Auden's Austrian home ● Gillian Darley on John Soane and the autobiography of houses ● Julian Barnes on Sibelius and Ainola ...Show more
$100.00
AUD
Category: Architecture
Japanese culture and architecture have always fascinated the Western world. One particular, architecturally complex building type at the intersection of multiple currents of Japanese philoso-phy, art and esthetics is the Japanese teahouse. It is a very private place of meditation, a place where only tho se may enter who have been invited, in which the host communicates with his or her guests through the medium of tea in the context of the strictly regimented ceremony.This volume expands the reader's knowledge of the built space that makes this tea ceremony possible. The author explores the philosophical background as well as the stylistic and spatial prin-ciples. He takes the reader on a cultural-historical and architectural journey through time, from the beginnings in the 15th century, when the art of the tea ceremony as well as the space in which it took place were recorded for the first time, to the present day, when the design and construction of a teahouse is still perceived in Japan as a great chal-lenge for designers and architects. ...Show more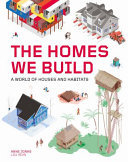 $29.99
AUD
Category: Architecture
Adapting themselves to all kinds of landscapes and climates, humans have used their architectural ingeniousness to build amazing dwellings: find them here, from houses on stilts and igloos, to tree houses and skyscrapers.
$60.00
AUD
Category: Interior Design
In Design Thread, Kit shares the inspiration behind her creative decisions: whether it's a house in town, a pied-a-terre, hotel suite or beach bar, her unique design shines through. Kit considers every element of her interiors in detail and, as always, creates personal, handcrafted rooms by bending the rules and combining colour and wit. Alongside the stunning images of room sets and detailed close-ups will be the inspiration behind Kit's work, her design collaborations, hotels as well as her private residences. Interiors are meant for living in, and the key is to create a space that is comfortable, beautiful and reflects who you really are.  ...Show more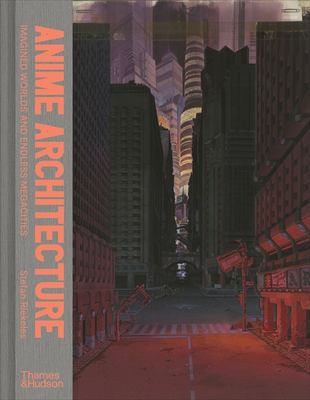 $70.00
AUD
Category: Architecture
Anime Architecture presents the most breathtaking environments created by the most important and revered directors and illustrators of Japanese animated films. From futuristic cities of steel to romantic rural locales, the creators of anime have conjured memorable and painstakingly detailed worlds, the influences of which have been felt across cinema, literature, comic books and videogames for decades. This volume offers a peerless survey of these cinematic arenas - including materials from Akira, Ghost in the Shell, Patlabor, Neon Genesis Evangelion and Tekkonkinkreet - through original background paintings, storyboards, drafts, sources of inspiration and film excerpts. A celebration and resource produced in direct collaboration with the original Japanese production studios, Anime Architecture offers privileged views into the earliest conception stages of iconic scenes, through to their development into finished films. Anyone who has been touched by the beauty and imagination of classic anime will find page after page of revelation and inspiration. Containing the often secretive creative processes of the major anime studios, this enthusiast's treasure trove will have its significance for future generations of artists, illustrators, architects, designers, videogame makers and dreamers. ...Show more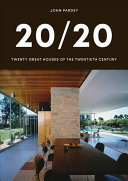 $76.99
AUD
Category: Architecture
Ordered chronologically, and global in scope, this book provides an account of modern architecture through the lens of twenty of the most influential houses built over the past century. By telling the stories of these houses, the book is a fascinating biography of some of the greatest modern architects. John Pardey examines the groundbreaking ideas and sensitivity to detailing and materials in houses designed by the likes of Gerrit Rietveld, Le Corbusier, Adolf Loos, Mies van der Rohe, Frank Lloyd Wright, Giuseppe Terragni, Alvar Aalto, Charles and Ray Eames, and Oscar Niemeyer--seeking to uncover the lessons they can offer for architects practicing today. 20/20 tells the story of the client, the architect, the house, and the events around the construction of each dwelling during the turbulent twentieth century. It offers a fascinating look at great architects in which revelations are found in their most intimate projects. ...Show more
$39.99
AUD
Category: Interior Design
'A mind-expanding tour of the world without leaving your paintbox. Every colour has a story, and here are some of the most alluring, alarming, and thought-provoking. Very hard painting the hallway magnolia after this inspiring primer.' Simon Garfield The Secret Lives of Colour tells the unusual stories of the 75 most fascinating shades, dyes and hues. From blonde to ginger, the brown that changed the way battles were fought to the white that protected against the plague, Picasso's blue period to the charcoal on the cave walls at Lascaux, acid yellow to kelly green, and from scarlet women to imperial purple, these surprising stories run like a bright thread throughout history. In this book Kassia St Clair has turned her lifelong obsession with colours and where they come from (whether Van Gogh's chrome yellow sunflowers or punk's fluorescent pink) into a unique study of human civilisation. Across fashion and politics, art and war, The Secret Lives of Colour tell the vivid story of our culture. ...Show more
$59.99
AUD
Category: Interior Design
In Homebody: A Guide to Creating Spaces You Never Want to Leave, Joanna Gaines walks you through how to create a home that reflects the personalities and stories of the people who live there. Using examples from her own farmhouse as well as a range of other homes, this comprehensive guide will help you assess your priorities and instincts, as well as your likes and dislikes, with practical steps for navigating and embracing your authentic design style. Room by room, Homebody gives you an in-depth look at how these styles are implemented as well as how to blend the looks you're drawn to in order to create spaces that feel distinctly yours. A design template at the end of the book offers a step-by-step guide to planning and sketching out your own design plans. The insight shared in Homebody will instill in you the confidence to thoughtfully create spaces you never want to leave. ...Show more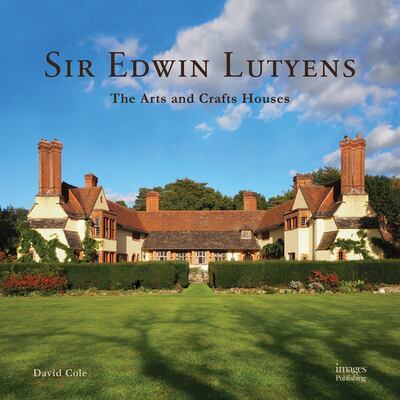 $125.00
AUD
Category: Architecture
- Chronicles a suite of 45 great country houses by Sir Edwin Lutyens, one of Britain's most renowned and prolific Arts and Crafts master architects- Celebrates Lutyens's originality by capturing how Lutyens ingeniously blended the style of the Arts and Crafts movement with his own inventive interpretati on of the Classical language of architecture- Provides a fresh interpretation of Lutyens's enduring architectural genius through rigorous research, insightful overviews, valuable narrative details, and comprehensive references- Brings together a rich, full-color showcase of 575 all-new current photographs of the houses, inside and outside, along with a superb selection of drawings and floor plans- Expertly researched and written by architectural writer and practitioner, David Cole, who also authored IMAGES' successful book The Art and Architecture of C.F.A. Voysey SIR EDWIN LUTYENS is widely regarded as one of Britain's greatest architects. In a career of over 50 years, spanning the Victorian, Edwardian and modern eras of architecture, Lutyens was prolific. His work ranged from great country houses, city commercial office buildings, his famous World War I memorials across Europe and Britain, and his magnum opus designs for New Delhi built during the 1920s and 1930s. Despite such diversity of building types across his long career, Lutyens's most celebrated works remain his country houses, which first established his reputation during the 1890s. As Lutyens's practice flourished his work became widely promoted in publications such as Country Life magazine, and his houses, particularly those designed in the vernacular manner, would subsequently give rise to an entire genre of the English country house that became known, as it is to this day, as a 'Lutyens-style' house. Sir Edwin Lutyens: The Arts and Crafts Houses brings together in new, wide-format, full-color photography a definitive collection of 45 of Lutyens's great Arts and Crafts houses, in which he ingeniously blended the style of the Arts and Crafts movement with his own inventive interpretation of the Classical language of architecture. The book features 575 all-new current photographs of the houses, inside and outside, together with a selection of floor plans of the houses, and a fresh interpretation of Lutyens's enduring architectural genius. ...Show more
$59.95
AUD
Category: Architecture
A collection of award winning homes from modern times and colonial history of Australian design and architecture. Full of illustrations, plans and a history of each house, providing context and theme. Carefully constructed by housing historian, Tim Reeves.
$39.99
AUD
Category: Architecture | Series: World of Art Ser.
Kenneth Frampton's highly acclaimed survey of modern architecture and its origins has been a classic since it first appeared in 1980. Starting with the cultural developments since 1750 that drove the modern movement, moving through the creation of modern architecture, and exploring the effects of global ization and the phenomenon of international celebrity architects, this book is the definitive history of modern architecture.For this extensively revised and updated fifth edition of Modern Architecture, Frampton added new chapters exploring the ongoing modernist tradition in architecture while also examining the varied responses to the urgent need to build more sustainably and create structures that will withstand changing climates. This new edition features completely redesigned interiors and an updated and expanded bibliography, making this volume more indispensable than ever. ...Show more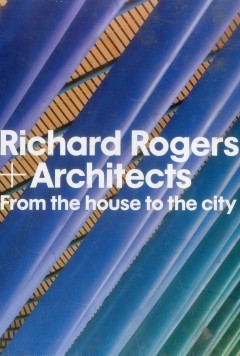 $70.00
AUD
Category: Architecture
This book takes a look at Rogers and his partners, from his early career in the Sixties and Seventies, to his collaboration with Renzo Piano on the design of the Pompidou Centre.