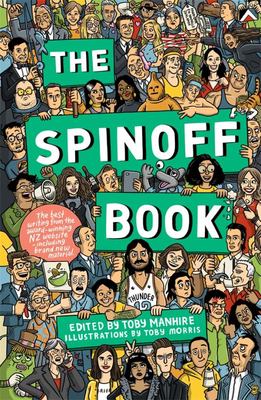 $32.99
AUD
Category: Poetry | Reading Level: near fine
Five years ago, The Spinoff burst onto New Zealand's media scene with smart, screamingly funny and seriously relevant writing. Since then, it has enraged and inspired all the right people, respectably won Website of the Year at the 2019 Voyager Media Awards, and expanded into television, podcasts and no w - shockingly - a book. Edited by Toby Manhire, it's jam-packed with The Spinoff's best work, along with full-colour artwork by Toby Morris, photography, collage, poetry and a clutch of new and exclusive essays. Simon Wilson, Jemaine Clement, Lorde, and Jesse Mulligan rub shoulders with Spinoff stars like Alex Casey, Madeleine Chapman and Emily Writes. From Shortland Street to sports, feminism to fashion and current events to Kiwi onion dip, this is an engrossing, original take on everything that matters in Aotearoa New Zealand in the 21st century. Featuring: Toby Morris Hera Lindsay Bird Leonie Hayden Mich le A'Court Ashleigh Young Lorde Jemaine Clement Alex Casey Madeleine Chapman Duncan Greive Simon Wilson Aldous Harding Emily Writes Scotty Stevenson David Farrier ...and more "The Spinoff is where we find stories no one else is covering . . . stories we need to hear." 2019 Voyager Media Awards Judges "Right now, every left-leaning, media-savvy, university-educated hipster you know (and probably their baby-boomer parents) is reading The Spinoff." Sunday magazine "Crap and a waste of our money." Mike Hosking ...Show more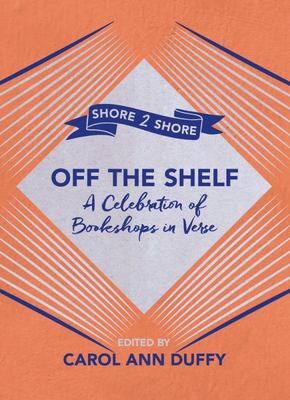 $18.99
AUD
Category: Poetry
In Off the Shelf: A Celebration of Bookshops in Verse, Poet Laureate Carol Ann Duffy has commissioned a selection of the UK's most loved and lauded poets to each write a poem in celebration of books and bookshops--the worlds they hold, the freedoms they promise, and the memories they evoke. From a basem ent of forgotten books to the shelves of a cramped Welsh arcade, from the poetry corner of the local bookstore to the last bookshop standing in a post-apocalyptic world, these are poems that pay tribute to all the places that house the stories we treasure. With poems from Carol Ann Duffy, Scottish Makar Jackie Kay, National Poet of Wales Gillian Clarke, as well as Clive James, Michael Longley, Don Paterson, Patience Agbabi, and many more, this beautiful anthology is a heart-warming reminder of how books nourish us, save us, and inspire us. ...Show more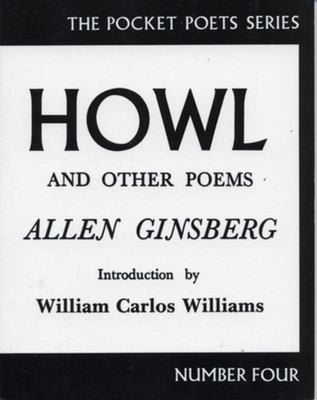 Howl & Other Poems - Paperback
by Allen Ginsberg; William Carlos Williams (Introduction by)
$22.99
AUD
Category: Poetry | Series: City Lights Pocket Poets Ser.
Allen Ginsberg's Howl and Other Poems was originally published by City Lights Books in the Fall of 1956. Subsequently seized by U.S. customs and the San Francisco police, it was the subject of a long court trail at which a series of poets and professors persuaded the court that the book was not obscene. Howl & Other Poems is the single most influential poetic work of the post-World War II era, with over 1,000,000 copies now in print."Howl was Allen's metamorphosis from quiet, brilliant, burning bohemian scholar trapped by his flames and repressions to epic vocal bard."--Michael McClure"It is the poet, Allen Ginsberg, who has gone, in his own body, through the horrifying experiences described from life in these pages." --William Carlos Williams"At the height of his bardic powers, Allen Ginsberg could terrify the authorities with the mere utterance of the syllable "om" as he led street throngs of citizens protesting the Vietnam War. Ginsberg reigned as the raucous poet of American hippiedom and as a literary pioneer whose freewheeling masterwork "Howl" prevailed against government censorship in a landmark obscenity trial 50 years ago." -- New York Times"Fifty years ago, on October 3, Judge Clayton Horn ruled that Allen Ginsberg's great epic Beat-era poem HOWL was not obscene but instead, a work of literary and social merit. This ruling allowed for the publication of HOWL and exonerated the poet Lawrence Ferlinghetti, who faced jail time and a fine 50 years ago for publishing 'HOWL.'" -- Pacifica.orgAllen Ginsberg was born June 3, 1926, the son of Naomi Ginsberg, Russian migr , and Louis Ginsberg, lyric poet and schoolteacher, in Paterson, New Jersey. To these facts Ginsberg adds: "High school in Paterson till 17, Columbia College, merchant marine, Texas and Denver copyboy, Times Square, amigos in jail, dishwashing, book reviews, Mexico City, market research, Satori in Harlem, Yucatan and Chiapas 1954, West Coast 3 years. Later Arctic Sea trip, Tangier, Venice, Amsterdam, Paris, read at Oxford Harvard Columbia Chicago, quit, wrote Kaddish 1959, made tape to leave behind & fade in Orient awhile. Carl Solomon to whom Howl is addressed, is a intuitive Bronx dadaist and prose-poet." ...Show more
$22.99
AUD
Category: Drama | Series: Barnes and Noble Leatherbound Pocket Editions Ser.
Romeo and Juliet is William Shakespeare's classic tragedy about a pair of star-crossed lovers whose romance is complicated by the mutual hatred of their families for one another. Written in the 1590s, it was, and continues to be, one of Shakespeare's most popular plays. Over the centuries, its character s have become iconic embodiments of idealized youthful love. Romeo and Juliet is one of Barnes & Noble's pocket-sized Collectible Editions. It features an elegant bonded-leather binding, a decorative foil-stamped cover and distinctive gilt edging. Durable and collectible, it puts a classic of literature in the palm of your hands. ...Show more
$12.99
AUD
Category: Drama | Series: No Fear Shakespeare Ser.
This Scholastic Classics edition of Shakespeare's well-known tragi-comedy is perfect for students and Shakespeare enthusiasts alike. These violent delights have violent ends... When Romeoand Julietmeet during a chance encounter, they have no idea what lies ahead - for these star-crossed loversbelong t o feuding families, and their lovewill neverbe accepted by those around them. Set within a beleaguered city, plagued by gang warfare, Romeo and Julietmixes comedy and tragedy in what is widely regarded as Shakespeare's most successfulplay of all. ...Show more
$14.99
AUD
Category: Literature | Series: Macmillan Collector's Library
Oscar Wilde was already one of the best-known literary figures in Britain when he was persuaded to turn his extraordinary talents to the theatre. Between 1891 and 1895 he produced a sequence of distinctive plays which spearheaded the dramatic renaissance of the 1890s and retain their power today. This c ollection offers newly edited texts of Lady Windermere's Fan, A Woman of No Importance, Salome, An Ideal Husband, and, arguably the greatest farcical comedy in English, The Importance of Being Earnest. ...Show more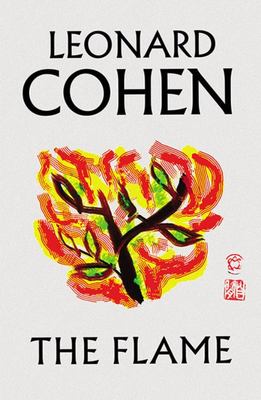 The Flame
by Leonard Cohen; Adam Cohen (Introduction by)
$39.99
AUD
Category: Poetry
The Flame is the final work from Leonard Cohen, the revered poet and musician whose fans span generations and whose work is celebrated throughout the world. Featuring poems, excerpts from his private notebooks, lyrics, and hand-drawn self-portraits, The Flame offers an unprecedentedly intimate look ins ide the life and mind of a singular artist. A reckoning with a life lived deeply and passionately, with wit and panache, The Flame is a valedictory work. "This volume contains my father's final efforts as a poet," writes Cohen's son, Adam Cohen, in his foreword. "It was what he was staying alive to do, his sole breathing purpose at the end." Leonard Cohen died in late 2016. But "each page of paper that he blackened," in the words of his son, "was lasting evidence of a burning soul."   ...Show more
$22.99
AUD
Category: Poetry
Wilfred Owen was the greatest poet of the First World War, and his death in battle, a few days before Armistice, was a disastrous loss to English letters. This volume gathers together the poems for which he is best known, and which represent his most important contribution to poetry in the twentieth ce ntury. Taken from the definitive edition of Owen's work, and containing material unavailable to other editions, this selection has been edited by Professor Jon Stallworthy, who has written an illuminating and authoritative introduction. ...Show more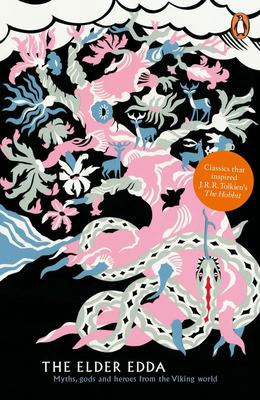 $12.99
AUD
Category: Drama
Part of a new series Legends from the Ancient North, The Elder Edda is one of the classic books that influenced JRR Tolkien's The Hobbit and The Lord of the Rings. "I was in the East, battling giants, wicked-hearted women, who wandered the fells; great would be the giant-race, if they all lived: mankind would be nothing under, middle-earth. What did you do meantime, Grey-beard?" (J.R.R). Tolkien spent much of his life studying, translating and teaching the great epic stories of northern Europe, filled with heroes, dragons, trolls, dwarves and magic. He was hugely influential for his advocacy of Beowulf as a great work of literature and, even if he had never written The Hobbit and The Lord of the Rings, would be recognised today as a significant figure in the rediscovery of these extraordinary tales. Legends from the Ancient North brings together from Penguin Classics five of the key works behind Tolkien's fiction. They are startling, brutal, strange pieces of writing, with an elemental power brilliantly preserved in these translations. They plunge the reader into a world of treachery, quests, chivalry, trials of strength. They are the most ancient narratives that exist from northern Europe and bring us as near as we will ever get to the origins of the magical landscape of Middle-earth (Midgard) which Tolkien remade in the 20th century. ...Show more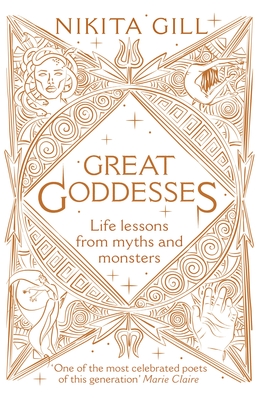 $29.99
AUD
Category: Poetry
Bestselling poet, writer, and Instagram sensation Nikita Gill returns with a collection of poetry and prose retelling the legends of the Goddesses, both great and small, in their own words. With lyrical prose and striking verse, beloved poet Nikita Gill (Fierce Fairytales, Wild Embers) uses the history of Ancient Greece and beyond to explore and share the stories of the mothers, warriors, creators, survivors, and destroyers who shook the world. In pieces that burn with empathy and admiration for these women, Gill unearths the power and glory of the very foundations of mythology and culture that have been too-often ignored or pushed aside. Complete with beautiful hand-drawn illustrations, Gill's poetry and stories weave old and forgotten tales of might and love into an empowering collection for the modern woman. ...Show more
$29.95
AUD
Category: Poetry
If the Iliad is the world's greatest war epic, then the Odyssey is literature's grandest evocation of everyman's journey through life. Odysseus' reliance on his wit and wiliness for survival in his encounters with divine and natural forces, during his ten-year voyage home to Ithaca after the Trojan War, is at once the timeless human story and an individual test of moral endurance. In the myths and legends that are retold here, Fagles has captured the energy and poetry of Homer's original in a bold, contemporary idiom, and given us an Odyssey to read aloud, to savour, and to treasure for its sheer lyrical mastery. Renowned classicist Bernard Knox's superb Introduction and textual commentary provide new insights and background information for the general reader and scholar alike, intensifying the strength of Fagles' introduction. This is an Odyssey to delight both the classicist and the public at large, and to captivate a new generation of Homer's students ...Show more
$24.99
AUD
Category: Literature
Guest-edited by Isabella Tree, author of Wilding, this nature issue touches on every continent in the world and features award-winning writers, expert scientists and activists from the frontlines of the climate crisis.