$29.99
AUD
Category: Fantasy | Series: A Court of Thorns and Roses
Sarah J. Maas's sexy, richly imagined A Court of Thorns and Roses series continues with the journey of Feyre's fiery sister, Nesta.Nesta Archeron has always been prickly – proud, swift to anger and slow to forgive. And since the war – since being made High Fae against her will – she's struggled to forge t the horrors she endured and find a place for herself within the strange and deadly Night Court. The person who ignites her temper more than any other is Cassian, the battle-scarred, winged warrior who is there at Nesta's every turn. But her temper isn't the only thing Cassian ignites. And when they are forced to train in battle together, sparks become flame. As the threat of war casts its shadow over them once again, Nesta and Cassian must fight monsters from within and without if they are to stand a chance of halting the enemies of their court. But the ultimate risk will be searching for acceptance – and healing – in each other's arms. ...Show more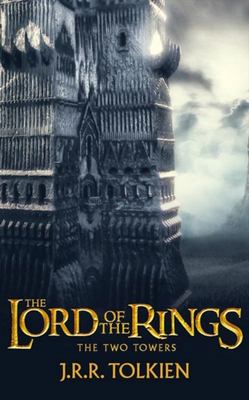 $16.99
AUD
Category: Fantasy | Series: The\Lord of the Rings Ser.
Continuing the story of The Hobbit, this is the second part of Tolkien's epic masterpiece, The Lord of the Rings, featuring an exclusive cover image from the film, the definitive text, and a detailed map of Middle-earth. Frodo and the Companions of the Ring have been beset by danger during their quest t o prevent the Ruling Ring from falling into the hands of the Dark Lord by destroying it in the Cracks of Doom. They have lost the wizard, Gandalf, in the battle with an evil spirit in the Mines of Moria; and at the Falls of Rauros, Boromir, seduced by the power of the Ring, tried to seize it by force. While Frodo and Sam made their escape the rest of the company were attacked by Orcs. Now they continue their journey alone down the great River Anduin - alone, that is, save for the mysterious creeping figure that follows wherever they go. To celebrate the release of the first of Peter Jackson's two-part film adaptation of The Hobbit, THE HOBBIT: AN UNEXPECTED JOURNEY, this second part of The Lord of the Rings is available for a limited time with an exclusive cover image from Peter Jackson's award-winning trilogy. ...Show more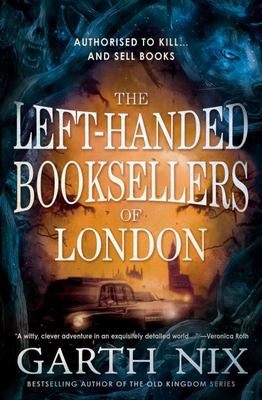 $24.99
AUD
Category: Fantasy | Reading Level: very good
From the bestselling author of Angel Mage, this new fantasy adventure set in 1980s London follows one girl's quest to find her father, leading her to a secret society of magical fighting booksellers who police the mythical Old World when it disastrously intrudes into the modern world. Eighteen-year-old art student Susan Arkshaw arrives in London in search of her father. But before she can question crime boss Frank Thringley he's turned to dust by the prick of a silver hatpin in the hands of the outrageously attractive Merlin. Merlin is one of the youngest members of a secret society of booksellers with magical powers who police the mythic Old World wherever it impinges on the New World - in addition to running several bookshops, of course! Merlin also has a quest of his own: to find the Old World entity who arranged the murder of his mother. Their investigations attract attention from enemies of the Old and New Worlds. Soon they become involved in an even more urgent task to recover the grail that is the source of the left-handed booksellers' power, before it is used to destroy the booksellers and rouse the hordes of the mythic past. As the search for the grail becomes strangely intertwined with both their quests, they start to wonder... Is Susan's long-lost father a bookseller, or something altogether more mysterious? ...Show more
$22.99
AUD
Category: Fantasy | Series: The\Farseer Trilogy Ser. | Reading Level: General Adult
'Fantasy as it ought to be written' George R.R. Martin The kingdom of the Six Duchies is on the brink of civil war when news breaks that the crown prince has fathered a bastard son and is shamed into abdication. The child's name is Fitz, and his is despised. Raised in the castle stables, only the compan y of the king's fool, the ragged children of the lower city and his unusual affinity with animals provide Fitz with any comfort. To be useful to the crown, Fitz is trained as an assassin; and to use the traditional magic of the Farseer family. But his tutor, allied to another political faction, is determined to discredit, even kill him. Fitz must survive: for he may be destined to save the kingdom. ...Show more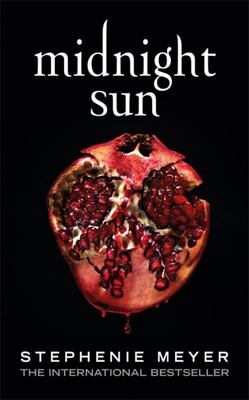 $32.99
AUD
Category: Fantasy
Number one bestselling author Stephenie Meyer makes a triumphant return to the world of Twilight with this highly-anticipated companion; the iconic love story of Bella and Edward told from the vampire's point of view. When Edward Cullen and Bella Swan met in Twilight, an iconic love story was born. But until now, fans have heard only Bella's side of the story. At last, readers can experience Edward's version in the long-awaited companion novel, MIDNIGHT SUN.This unforgettable tale as told through Edward's eyes takes on a new and decidedly dark twist. Meeting Bella is both the most unnerving and intriguing event he has experienced in all his years as a vampire. As we learn more fascinating details about Edward's past and the complexity of his inner thoughts, we understand why this is the defining struggle of his life. How can he justify following his heart if it means leading Bella into danger? In MIDNIGHT SUN, Stephenie Meyer transports us back to a world that has captivated millions of readers and brings us an epic novel about the profound pleasures and devastating consequences of immortal love. ...Show more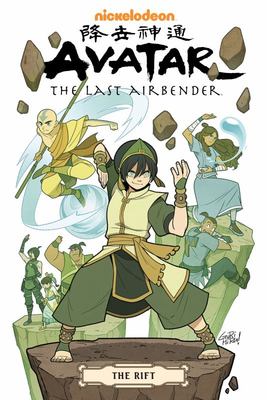 $42.99
AUD
Category: Fantasy
Avatar Aang and friends honor an Air Nomad holiday that hasn't been celebrated in over one hundred years. But when cryptic visits from the spirit of Avatar Yangchen lead Aang to a refinery operating on land sacred to the Airbenders - they soon find themselves in peril as a dangerously powerful ancient s pirit awakens with vengeance and destruction on its mind! ...Show more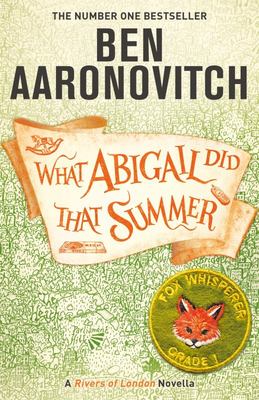 $26.99
AUD
Category: Fantasy
Ghost hunter, fox whisperer, troublemaker. It is the summer of 2013 and Abigail Kamara has been left to her own devices. This might, by those who know her, be considered a mistake. While her cousin, police constable and apprentice wizard Peter Grant, is off in the sticks, chasing unicorns, Abigail is c hasing her own mystery. Teenagers around Hampstead Heath have been going missing but before the police can get fully engaged, the teens return home - unharmed but vague about where they've been. Aided only by her new friend, Simon, her knowledge that magic is real and a posse of talking foxes that think they're spies, Abigail must venture into the wilds of Hampstead to discover who is luring the teenagers and more importantly - why? ...Show more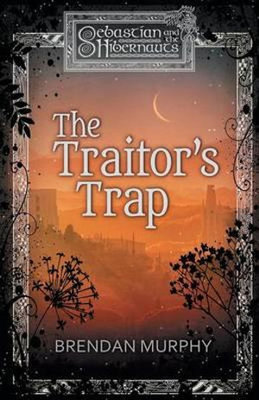 $29.99
AUD
Category: Fantasy
It's tough being a thirteen-year old schoolboy, especially when you're an accident-prone coward and the big brother who stuck up for you is dead. Oh, and you've been thrust into a magical realm you're expected to save single-handedly. Sebastian Duffy has an awful lot of skills to learn in a hurry if he is to defeat Phobitor by stealing the Spear of Lugh from the peace-loving Tuath. "Sebastian woke with terror in his heart. His dream was a prophecy and he read it in a second. They intended to kill him, imminently." He's been given some help of course-a mercurial sorceress, an orphaned druidess, a taciturn warrior, a snuff-sniffing leprechaun and a lovelorn poet- an outfit known as the Hibernauts, but can he really overcome a psychopathic warmongering god when half the realm is bent on his destruction? "There was a searing flash and Sebastian found himself sailing through the air. As he span upward, multiple colors appeared, resolving into broad bands. He watched the rainbow arc up into the air, up, up, up, higher and higher, disappearing into the thick black clouds." If he is to have the remotest chance he will have to outsmart hordes of aiia, cluricaun, brigands, woodwose, undead warriors, speckled bats, spies, hunkypunks, traitors, skeletons, gobbleratches and battle-swine first. And are those Tuath really so peaceable? If only he could find his courage. The Traitor's Trap is the second installment in the Sebastian and the Hibernauts series, the fast-paced, endlessly twisting adventure saga set in Hibercadia, a Celtic dreamworld brimful of quizzing glasses and magic shillelaghs, mechanical fireworks and night rainbows, fantastical creatures and outrageous skullduggery, tragedy and joy. ...Show more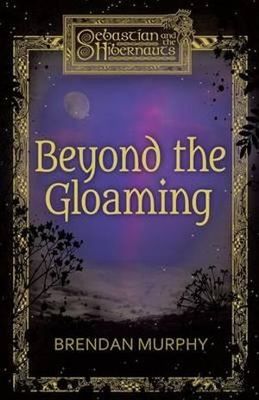 $29.99
AUD
Category: Fantasy
It is Easter, 1973 and twelve year old Sebastian Duffy has some serious self-esteem issues. He is beaten by his parents, bullied at school, steals from his friends and still mourning the death of his brother. To cap it all, strange things have begun happening around him and he is finding it hard to dist inguish dreams from reality. After a nightmarish assault, he wakes in the Gloaming, a shadow world inhabited by ghosts. There to greet him is Porrig, a creature from Hibercadia, a magical realm crafted from Celtic dreams. Inhabited by Fir Bolg, Tuath and Milesians, it has been overthrown by brother gods from another dreamworld. One brother, Phobitor, is a tyrant and even the Tuath, who took to their underground sidhe millennia ago, are concerned. Sebastian discovers that he alone can save Hibercadia by finding an enchanted spear. Teaming up with the Hibernauts-a mercurial sorceress, an orphaned druidess, a taciturn warrior, a snuff-sniffing leprechaun and a lovelorn poet-he embarks on a fantastical quest, but can he succeed when he is yet to find his magical potential or even his courage, and half the realm is bent on his destruction? ...Show more
$22.95
AUD
Category: Fantasy | Series: The\Obernewtyn Chronicles
As head of Obernewtyn's Farseeker guild, Elspeth Gordie must travel to the lowlands to seal an alliance between Obernewtyn and the rebel forces that oppose the totalitarian Council. Yet her dreams call to her with an altogether different purpose: Elspeth must destroy what remains of the weapons that bro ught unimaginable chaos, death, and mutation to her world. Leaving the relative safety of the mountains, Elspeth embarks on a journey that takes her across the sea and into the heart of the mysterious desert region of Sador. ...Show more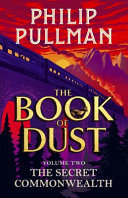 $32.99
AUD
Category: Fantasy | Series: The Book of Dust
It is twenty years since the events of La Belle Sauvage- The Book of Dust Volume One unfolded and saw the baby Lyra Belacqua begin her life-changing journey. It is almost ten years since readers left Lyra and the love of her young life, Will Parry, on a park bench in Oxford's Botanic Gardens at the end of the ground-breaking, bestselling His Dark Materials sequence. Now, in The Secret Commonwealth, we meet Lyra Silvertongue. And she is no longer a child . . . The second volume of Philip Pullman's The Book of Dust sees Lyra, now twenty years old, and her daemon Pantalaimon, forced to navigate their relationship in a way they could never have imagined, and drawn into the complex and dangerous factions of a world that they had no idea existed. Pulled along on his own journey too is Malcolm; once a boy with a boat and a mission to save a baby from the flood, now a man with a strong sense of duty and a desire to do what is right. Theirs is a world at once familiar and extraordinary, and they must travel far beyond the edges of Oxford, across Europe and into Asia, in search for what is lost - a city haunted by daemons, a secret at the heart of a desert, and the mystery of the elusive Dust. The Secret Commonwealth is truly a book for our times; a powerful adventure and a thought-provoking look at what it is to understand yourself, to grow up and make sense of the world around you. This is storytelling at its very best from one of our greatest writers.   ...Show more
$19.99
AUD
Category: Fantasy | Series: The\Iron Fey: Evenfall Ser.
The first novel in an epic new chapter of the Iron Fey series from New York Times bestseller, Julie Kagawa. 'You may have heard of me...' Robin Goodfellow. Puck. Prankster, joker, raven, fool... King Oberon's right-hand jester from A Midsummer Night's Dream. The legends are many, but the truth will now be known as never before, as Puck finally tells his own story and faces a threat unlike any before. A threat that brings him face-to-face with a new enemy...himself. With the Iron Queen Meghan Chase and her prince consort, Puck's longtime rival Ash, and allies old and new by his side, Puck begins a fantastical and dangerous adventure not to be missed or forgotten. Evenfall is coming, and with it a reckoning that even their combined powers and wits may not vanquish, as a shadow falls over the lands of Faery and the world slips into chaos. Readers LOVE Julie Kagawa 'Wow, what a ride!' 'Gripping and unforgettable' 'I absolutely loved it!' 'A captivating read full of intriguing characters and plot twists' 'An amazing world to get lost in. Amazing writing and fabulous characters. Can't wait to get stuck into the next book' 'I am totally hooked' 'God, I pretty much devoured this book.' 'This book was outstanding... I was totally enthralled.' 'I never wanted to leave the beautiful world Julie Kagawa painted.'   ...Show more