$26.95
AUD
Category: Drama | Series: Modern Plays Ser.
An industrial port of a war-torn city. Women survivors wait to be shipped abroad. Officials come and go. A grandmother, once Queen, watches as her remaining family members are taken from her one by one. The city burns around them. Euripides' great anti-war tragedy is published in Don Taylor's translatio n features an introduction by the translator setting the play in its historical and dramaturgical context. ...Show more
$35.00
AUD
Category: Drama | Series: Knickerbocker Classics Ser.
As outspoken in his day as Richard Dawkins or Christopher Hitchens are today, American freethinker and author ROBERT GREEN INGERSOLL (1833-1899) was a notorious radical whose uncompromising views on religion and slavery (they were bad, in his opinion), women's suffrage (a good idea, he believed), and ot her contentious matters of his era made him a wildly popular orator and critic of 19th-century American culture and public life. As a speaker dedicated to expanding intellectual horizons and celebrating the value of skepticism, Ingersoll spoke frequently on such topics as atheism, freedom from the pressures of conformity, and the lives of philosophers who espoused such concepts. This collection of his most famous speeches includes the lectures: [ "The Gods" (1872) [ "Humboldt" (1869) [ "Thomas Paine" (1870) [ "Individuality" (1873) [ "Heretics and Heresies" (1874) ...Show more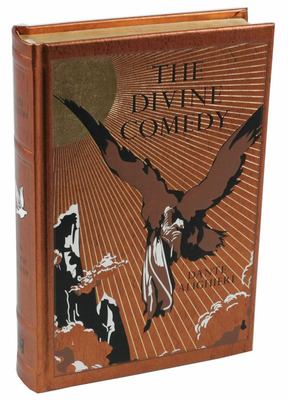 $39.99
AUD
Category: Drama | Series: Leather-Bound Classics Ser.
The Divine Comedy - Dante Alighieri. A translation into English prose by A. S. Kline. Published in entirety with index, commentary notes and illustrations by Gustave Doré.The Divine Comedy is Dante's record of his visionary journey through the triple realms of Hell, Purgatory and Paradise. This, the fir st 'epic' of which its author is the protagonist and his individual imaginings the content, weaves together the three threads of Classical and Christian history; contemporary Medieval politics and religion; and Dante's own inner life including his love for Beatrice, to create the most complex and highly structured long poem extant.Through the depths of Hell in the Inferno, and upwards along the mountain of Purgatory in the Purgatorio, Dante is guided by Virgil, the great poet of the Classical Roman Empire, exploring, as he does so, the political, ethical and religious issues of his time. Dante in his own life, and in this epic, represents a 'party of one', desirous of purifying the Church on the one hand, and the Holy Roman Empire on the other, yet caught between those two great worldly powers, and turning to literature to make his voice heard.From the summit of Purgatory, Dante ascends in the Paradiso, guided by Beatrice, into the celestial Paradise, where love, truth and beauty intertwine in his great vision of the Christian revelation. Yet the Commedia is essential reading not merely for Christians, poets, and historians, but for anyone struggling with issues of morality, the ethical framework of society, and the challenge of living the true life. ...Show more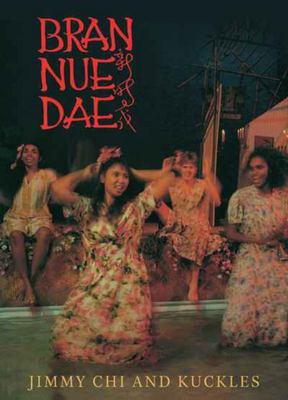 $19.99
AUD
Category: Drama
This is the book of the nationally-acclaimed Australian musical from Broome, which features the playscript, musical score and over 70 photographs. In 1991, this book won the WA Premier's Book Award and the Human Rights Literature Award.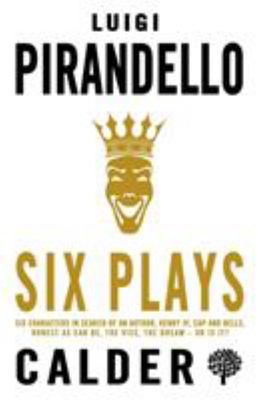 $19.99
AUD
Category: Drama
This selection of plays by Luigi Pirandello contains some of his best-known works, such as Six Characters in Search of an Author - an absurdist piece in which the characters, actors and Pirandello himself interact during the rehearsal of a fictional play within the play - and Henry IV - a tragicomic tal e of a man who falls from a horse and believes himself to be the eponymous Holy Roman Emperor. Preoccupied with the nature of truth and delusion, and treading dangerously on the borderline between sanity and madness, Pirandello's plays are a daring exploration of human actions and the dark motives lying behind them, and the culmination of the naturalistic school of theatre inaugurated by authors such as Ibsen and Chekhov. ...Show more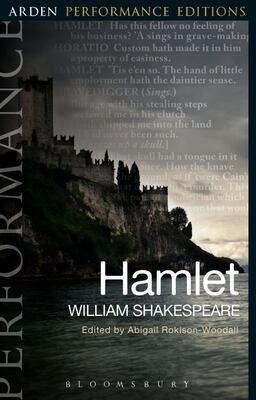 $15.99
AUD
Category: Drama | Series: Arden Performance Editions
The young Prince Hamlet, returning from university, finds his Kingdom in disarray: 'something is rotten in the state of Denmark'. With his father dead, and his uncle and mother marrying, Hamlet is confronted by an armored ghost, who, claiming to be the King, implores him to enact revenge upon the newlyw eds and restore order to the realm. Yet, Hamlet's ability to act conflicts with his will to think: curing the rot and stabilising the kingdom will unleash a series of tragedies that threaten to ruin his entire family.For the first time, the world-renowned Arden Shakespeare is producing a Performance Edition of Shakespeare's Hamlet, aimed specifically for use in the rehearsal room. Published in association with the Shakespeare Institute, the text features easily accessible facing page notes – including short definitions of words, key textual variants, and guidance on metre and pronunciation; a larger font size for easier reading; space for writing notes and reduced punctuation aimed at the actor rather than the reader. With editorial expertise from the worlds of theatre and academia, the edition has been developed in association with actors and drama students. The Series Editors are distinguished scholars Professor Michael Dobson and Dr Abigail Rokison and leading Shakespearean actor, Simon Russell Beale. ...Show more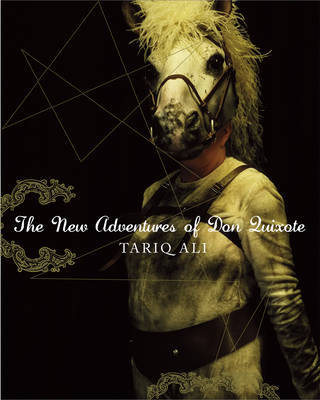 $44.95
AUD
Category: Drama
MULE. Who created us? ROCINANTE. What kind of dumb question is that? The great master Cervantes, of course. Who else? MULE. God. ROCINANTE. Listen you obstinate fool. We're animals. We don't have to believe in God. That's meant for the superior species. MULE. Why did Cervantes create us? ROCINANTE. Bec ause he was a genius. I think he made me a bit like himself. But those who ride us were not so lucky. Tariq Ali's latest play, The New Adventures of Don Quixote, can be read as homage to German poet and playwright Bertolt Brecht as much as a playful tribute to Cervantes's masterwork. The central characters from the original novel, Don Quixote and Sancho Panza, are mounted on their beasts of burden, Rocinante and the Mule, and Ali has them ride into the twenty-first century, where they are confronted by old vices familiar to them: war, greed, ethnic and religious prejudices, disappointed love, and economic crisis. Their story is satirical, and their songs are sad and angry. But there are odd moments of happiness for Quixote, when he imagines that a wounded US colonel is Dulcinea and allows himself to be seduced by her in a military hospital in Germany. Primarily interested in discovering the meaning of life and how it is molded by the world in which we live, Ali's theatrical device is the conversation between the two animals - Rocinante the philosopher and Mule the everyman who questions her relentlessly. Accompanied by numerous color performance stills of the play from its 2013 production in Germany, this volume is as intellectually stimulating as it is uproariously humorous. ...Show more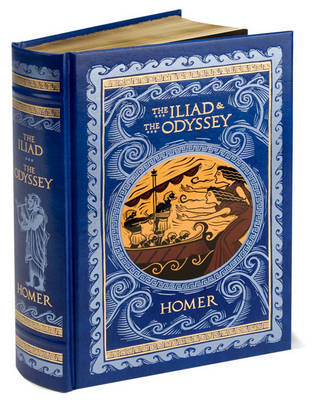 $39.99
AUD
Category: Drama | Series: Barnes & Noble Leatherbound Classics
Homer's two epics of the ancient world, "The Iliad & The Odyssey", tell stories as riveting today as when they were written between the eighth and ninth century B.C. "The Iliad", which tells of the siege of Troy by the Greeks, is an unforgettable tale of nations at war and of the courage and compass ion heroic soldiers show upon the field of battle. "The Odyssey" is the story of the Greek hero Odysseus and the many marvels and challenges he encounters during his ten-year voyage home to Ithaca after the end of the Trojan War. This edition employs Samuel Butler's classic translations of both texts. "The Iliad & The Odyssey" is part of "Barnes & Noble"'s series of quality leatherbound volumes. Each title in the series presents a classic work in an attractively designed edition bound in durable bonded leather. These books make elegant additions to any home library. ...Show more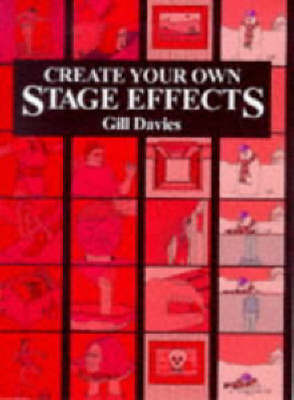 $55.00
AUD
Category: Drama | Series: Backstage
Written to help theatre companies to explore a wide range of special effects safely, this book describes lighting, sound, scenic effects, costume, fast changes, transformations, projection, make-up, properties, pyrotechnics, weather effects, fire, smoke and water.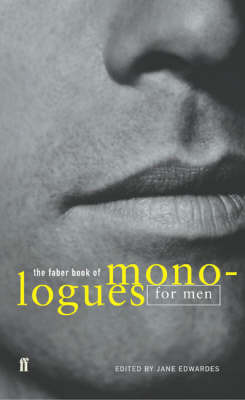 $24.95
AUD
Category: Drama
Whether you are a professional actor looking for fresh audition pieces, an amateur in search of competition-worthy monologues, or a student in need of the right speech for workshop, "The Faber Book of Monologues for Men" offers an impressive array of speeches from a diverse range of first-class playwrig hts. With 25 speeches, ranging in age from 20 to 65, "The Faber Book of Monologues for Men" contains a rich variety of tragic, comic, realist and absurdist works by the best new playwrights, as well as brand new pieces from more established names. Each selection includes a synopsis of the play together with character commentary as well as recommendations for accents and reference to first performance. Jane Edwardes, Theatre Editor at "Time Out" magazine, also provides a general introduction with helpful hints for the audition process. The companion volume, "The Faber Book of Monologues for Women", is also available. ...Show more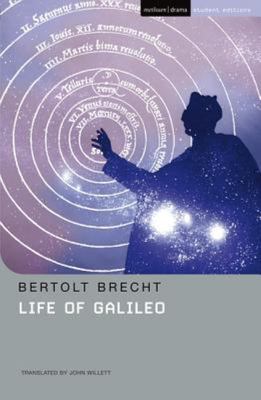 $19.75
AUD
Category: Drama | Series: Student Editions
This Student Edition of Brecht's classic dramatisation of the conflict between free enquiry and official ideology features an extensive introduction and commentary that includes a plot summary, discussion of the context, themes, characters, style and language as well as questions for further study and n otes on words and phrases in the text. It is the perfect edition for students of theatre and literature. Along with Mother Courage, the character of Galileo is one of Brecht's greatest creations, immensely live, human and complex. Unable to resist his appetite for scientific investigation, Galileo's heretical discoveries about the solar system bring him to the attention of the Inquisition. He is scared into publicly abjuring his theories but, despite his self-contempt, goes on working in private, eventually helping to smuggle his writings out of the country. As an examination of the problems that face not only the scientist but also the whole spirit of free inquiry when brought into conflict with the requirements of government or official ideology, Life of Galileo has few equals. Written in exile in 1937-9 and first performed in Zurich in 1943, Galileo was first staged in English in 1947 by Joseph Losey in a version jointly prepared by Brecht and Charles Laughton, who played the title role. Printed here is the complete translation by John Willett. ...Show more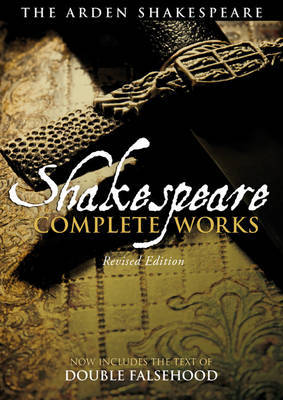 $39.99
AUD
Category: Drama | Series: Arden Shakespeare
This revised edition of the Arden Shakespeare Complete Works includes the full text of Double Falsehood, which was published in the Arden Third series to critical acclaim in 2010. The play is an eighteenth century rewrite of Shakespeare's "lost" play Cardenio and as such is a fascinating testament to th e original. A short introduction outlines its complex textual history and the arguments for including it within the Shakespeare canon. The Complete Works contains the texts of all Shakespeare's plays, poems and sonnets, edited by leading Shakespeare scholars for the renowned Arden series. A general introduction gives the reader an overall view of how and why Shakespeare has become such an influential cultural icon, and how perceptions of his work have changed in the intervening four centuries. The introduction summarises the known facts about the dramatist's life, his reading and use of sources, and the nature of theatrical performance during his lifetime. Brief introductions to each play, written specially for this volume by the Arden General Editors, discuss the date and contemporary context of the play, its position within Shakespeare's oeuvre, and its subsequent performance history. An extensive glossary explains vocabulary which may be unfamiliar to modern readers. ...Show more